11 Step on How to Start an eBay Business 2020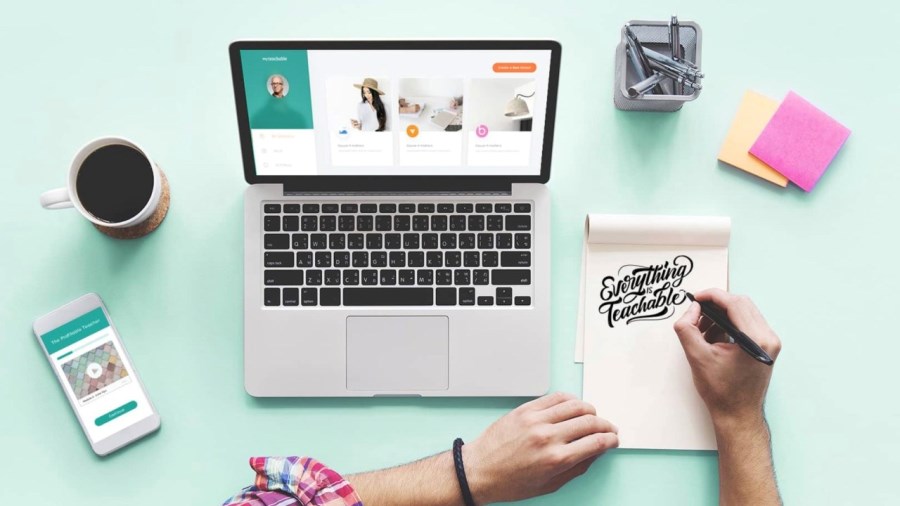 Tips on How to Start an eBay Business.
How to Start an eBay Business –Starting a business on eBay is a normal progression for most people who come to the site. They tend to start as buyers, get hooked, learn to sell and then find out that, by fulfilling their goal of clearing out their house and also sell.
Becoming a great eBay seller means there is a great deal of work and a lot of fun ahead of you. Once you are ready to start up your eBay Business, follow these steps to ensure that your business is legally compliant and avoid wasting time and money as your business grows:
In this article, I will list a few steps on how to start an eBay business. Follow these few tips to do some research, setting up, and successfully selling on eBay:
1. Decide what to sell eBay 
Pick a product that works for you
One of the first things to consider when you want to begin a business on eBay is what you're selling.
Figuring out what to sell is not something only aspiring eBay entrepreneurs need to do; it's key for anyone starting a business.
What service or product is a good fit for you, for your location, over the long-term, or just for the moment because it's selling like hot cakes?
You have to consider the following factors when you want to decide what to sell.
a. Factor in shipping and storage
As you work through the process of deciding what to sell, don't forget to keep things like shipping and storage costs in mind. Mailing a USB drive is a whole lot cooler than a billiards table.
If you are thinking of selling fragile items, consider the extra packaging costs and also the potential for breakage.
b. Be aware of restrictions
Most people feel that they have the freedom to sell anything, almost anything. Well, eBay does have a list of things you cannot sell, or that have restrictions.
It is worth reviewing the list as it does include things like art, event tickets, and also gift cards.
c. Start with what you know
If you are not sure what to sell, it's a decent idea to think of what you love and what you know. Do you have a hobby? Perhaps you are an avid collector of Polaroid cameras and you know everything there is to know about how the products have developed over time.
We suggest you pick something you know because an important part of selling on eBay is knowing what the market for these items looks like.
Ask yourself the following questions:
Is it in demand?
What do people looking for it consider before buying?
What does it typically sell for?
How should you describe it?
Where should you list it?
Do you know where to get hold of it at a cheap price so that you can resell for a profit?
Research popular products
eBay has a great section on "what to sell" on their site. Electronics, fashion, as well as collectibles,  are consistently listed among the most popular categories.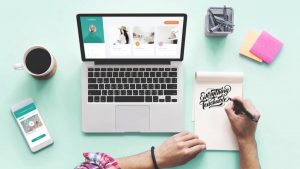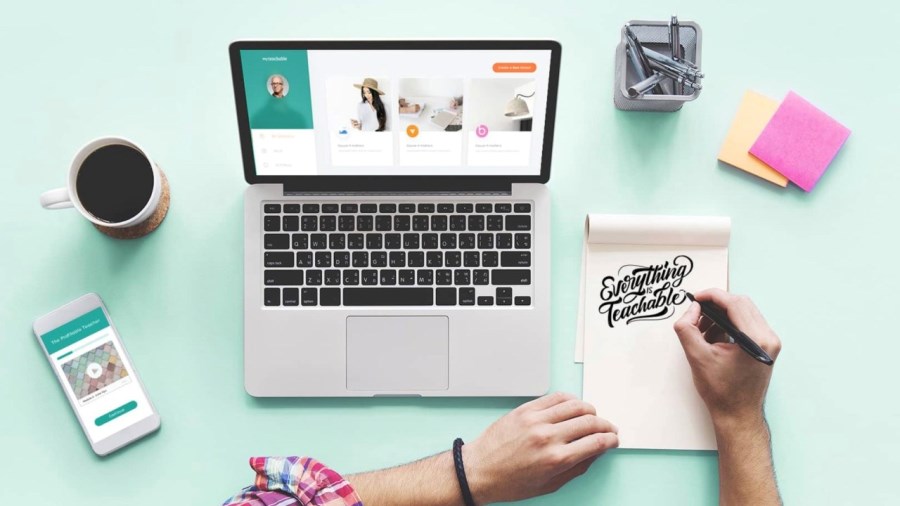 2. Set up your eBay store account
If you are going to be listing a lot of items each month, an eBay store is a good idea, if for no other reason than because it will save you money.
Generally, when you list items on eBay, you are doing so as a member of the general public and you also do not need to commit to any monthly fees.
With an eBay store, you are expected to pay a monthly fee. You can decide on a package that best suits your needs and also keeps costs relatively low.
A store is a very good idea if you don't have an e-commerce website and you want a more personalized place to direct people to.
It's also an excellent idea if you sell a lot of similar products. People may want to browse and see what else you have.
Africa Direct's eBay store is a very good example of a store that operates as a website in the micro. Given that it's so easy to purchase on eBay.
Most people already have their card details saved and linked with PayPal. It is more likely that someone will buy from your eBay store than from an eCommerce website they may not trust, or that requires them to get up and find their credit card.
3. Plan your business.
A clear plan is necessary for success as an entrepreneur. A few important topics to consider are your initial costs, your target market, and also how long it will take you to break even.
4. Form a legal entity.
Starting a legal business entity prevents you from being personally liable if your eBay Business issued.
Use free downloadable business startup checklists to assist you to stay organized as you get closer to launching your eBay store.
Operating an online store, especially one that is so easy to set up, does not mean you are exempted from all of the legal requirements a "normal" business has to meet.
In actual fact, as soon as you start selling a lot on eBay, or turning a regular profit, the IRS will classify you as a business, and you will also need to meet all the requirements a normal business has to meet.
If you do intend to run a business, even if you are not yet making regular sales, it may be worth formally registering your business. It costs very little and will keep you in the clear.
5. Register for taxes.
You will need to register for a selection of state and federal taxes before you can open a business.
6. Open a business bank account.
A dedicated checking account for your eBay Business keeps your finances organized and also makes your business appear more professional to your clients.
7. Set up business accounting.
Recording your different expenses and sources of income is critical to understanding the financial performance of your business. Keeping precise and detailed accounts also greatly simplifies your annual tax filing.
8. Obtain necessary permits and licenses.
Failure to acquire necessary permits and licenses can result in weighty fines, or even cause your business to be shut down. So make sure you obtain necessary permits and licenses.
9. Get business insurance.
Insurance is highly suggested for all business owners. If you appoint employees, workers compensation insurance may be a legal requirement in your state.
10. Define your brand.
Your brand is what your establishment stands for, as well as how your business is perceived by the public. A strong brand will assist your business stand out from competitors.
11. Establish a web presence.
A business website allows clients to learn more about your establishment and the products or services you offer. You can also use social media to attract new clients.
By using these few tips, which I have discussed, you will be able to take advantage of all the opportunities eBay provides for new entrepreneurs.
Have you Applied for CBN Covid-19 Loan and not yet Approved (Here is what to do)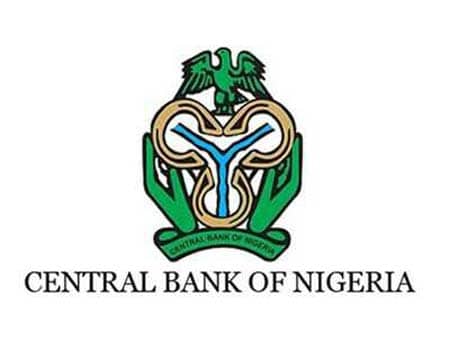 For those of you who have applied for the CBN intervention Covid-19 Loan and has not yet received your payment. Kindly pay attention to this post as I will highlight some of the reasons and what you should do.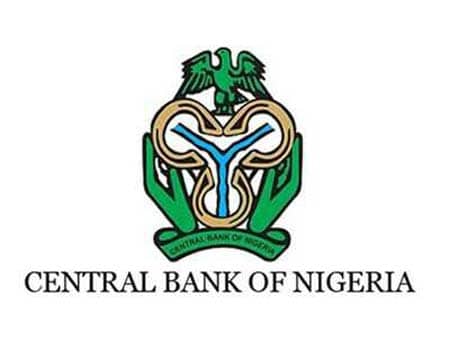 Before I proceed, for the sake of those who have not yet applied, the application process is still ongoing and you can apply by following this link CBN COVID 19 LOAN APPLICATION
Meanwhile, I have received several emails recently regarding the CBN COVID 19 Loan application. And as a matter of fact, I will like to address some of the questions here.
Related Articles
The reason being that most people are having the same issues and publishing a solution to the public will have a positive effect on all.
Firstly, I will like to highlight some of the conditions for both household and SMEs. We can not do away with the fact that terms and conditions are the most integral part of any application.
So, understanding the terms will give you hints as to what you are about to do. Below are some of the terms though they were posted in my last article if you have been following me.
For Businesses/SMEs
Agreement to be signed by the customer, giving NMFB
Rights to take over pledged assets in the instance of loan
default.
Insurance cover on the asset financed or asset availed
as flexible collateral, with the NMFB noted as the first
loss payee.
Loan amount must match loan repayment plan and
loan purpose.
Domiciliation of proceeds with NIRSAL Microfinance
Bank.
Registered business with CAC
Evidence of tax payments
BVN
Letter of Introduction
Passport photo of you and guarantor
Valid ID card
For Household/Individual
BVN
Letter of Introduction
Passport photo of you and guarantor
Valid ID card
Now, you may have applied for the loan for a long time now and discovered people who just registered for the application have started receiving their fund.
This happens most often when your application is not clear, perhaps there could be a mistake either from any of the fields provided and because there are too many applications to attend to yours will just be thrown aside subject to when they will come back to review it.
Similarly, you may have received an alert from NIRSAL, however, payment has not been credited into your account. Be of good courage do not panic, in fact, congratulations all you need to do is to exercise more time for your payment to be disbursed.
For those who have verified their BVN but still pending payment, you have no issues. Like as I have stated above the portal is congested with so many applications to attend to and until it reaches your turn to review I am afraid you may not receive any notification from CBN any time soon.
On this note, we encourage everyone to be of good cheer and not despair, everything is going smoothly as at the time of making this post.
Finally, if you have more questions regarding CBN COVID 19 Loan Application please kindly leave a reply on our blog not on Opera and our team will reply to you in a short while.
To apply kindly visit CBN COVID 19 APPLICATION PORTAL
Don't forget to also share this article by using any of the social share buttons below.
www.survivalfundapplication.com – Apply for FG Survival Fund, Each Applicant to Get Upto N50,000 Relief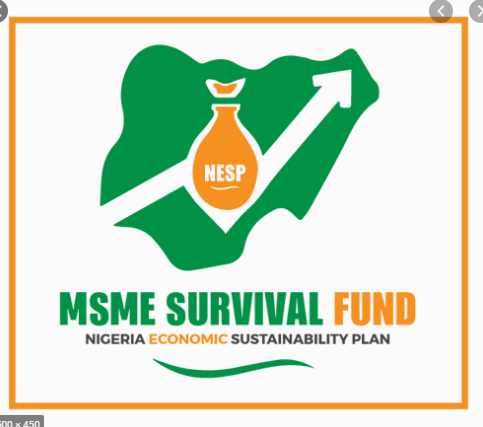 www.survivalfundapplication.com: The Federal Government Payroll Support Scheme is aimed at MSMEs adversely affected by the pandemic. The scheme will provide Payroll Support to a maximum of 10 employees per qualifying MSME.
Kindly note that the official website to apply for FG Survival Fund is https://survivalfundapplication.com
Federal Government's economic support measures to assist micro and small businesses affected by the pandemic. Currently, there are three stages for the Survival Fund Initiative.
MSME Payroll Support Fund
The MSME Payroll Support Scheme is a survival fund that will make payroll support available to save jobs and sustain local production.
MSME Grant for www.survivalfundapplication.com
The Credit Support to MSMEs and Priority Sector will provide affordable finance to key sectors impacted by the pandemic and enable an increase in manufacturing capacity in priority sectors.
Guaranteed Offtake Fund
The MSME Guaranteed Offtake Scheme is one of the Federal Government's economic support measures to assist micro and small businesses affected by the pandemic.
Registration Requirements for Survival Fund www.survivalfundapplication.com
Kindly follow the steps below to apply for the FG Survival Fund Grant 2020.
Register your personal details to start the payroll support application. Instructions at the top of the form will guide you on the required fields that need to be filled to complete the initial registration.
You will receive an activation code on the mobile number and email address you registered with. You will need this code to activate your account. Please ensure you have access to the phone number or email address you will register with in order to complete your initial registration.
Organisation registration
After you have successfully activated your account, you will need to login and register your Organisation. To complete this stage, you will need your CAC Number, SMEDAN Number, Tax ID (optional) and the organisation's bank account details.
Completing the payroll support application
You will receive an email address on the list of requirements needed to complete the application. These include the beneficiary employees details (not more than 10 employees), proof of previous salary payments to the beneficiary and all other supporting documents.
Partnership Development Companies fr Federal Government Survival Fund
SMEDAN
Small and Medium Enterprises Development Agency of Nigeria.
How to Apply for Survival Fund Application
Kindly visit the official website via https://survivalfundapplication.com/, Please note that the only website for the application website is survivalfundapplication.com. Beware of phishing website or anybody asking you for money before you will be selected to be funded.
Survival Fund N75bn Disbursement begins Today by 10PM – See how to Apply (www.survivalfundapplication.com/)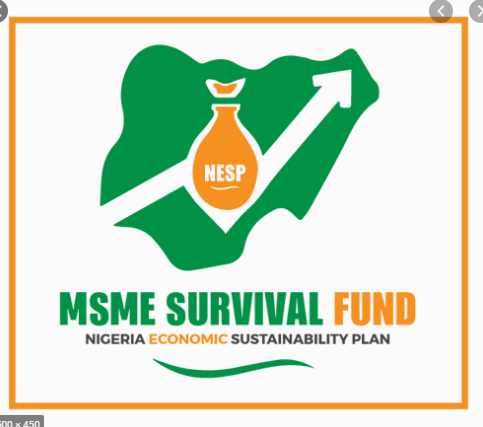 The federal government of Nigeria has disclosed that the Survival Fund intervention will provide capital to individuals and SME's.
The fund, which is being managed by Bank of Industry will receive application from eligible applicants.
The Project Delivery officer disclosed in a statement on Sunday that educational institution will be the first category to benefit from the program.
We are pleased to inform the general public that the application portal https://survivalfundapplication.com/ will be open today at 10 pm.
The Project Delivery Office has scheduled a registration segment in other for the application process to go smoothly.
It is important to note that the office has advised interested applicants who seek for the fund to take note of the schedule and also visit the official website at https://survivalfundapplication.com to register for the payroll support initiative.
Also, according to Guadian.ng the survival fund is a conditional grant to support vulnerable MSME's in meeting their payroll obligations and protect jobs in MSME's from the disaster caused by COVID-19 pandemic.
The objective of the FG MSME CRM & MIS Platform is to help with the digital registration, onboarding and monitoring of Micro, Small and Medium Enterprises for the Federal Government Survival Fund Program.
The program includes Payroll Support, Guaranteed Offtake and MSME Grant. The CRM & MIS Platform will also enable the inventory management of the Guaranteed Offtake Scheme. This program is part of the Economic Sustainability Plan, which aims to support and protect these businesses from the potential vulnerabilities brought about by the COVID-19 pandemic.
Following verification of the information submitted during your registration and have met the selection criteria, your application will be eligible for payment as specified under the scheme applied for.
To apply Kindly proceed to https://survivalfundapplication.com/