www.crvinecnigeria.org – INEC Online Registration 2022 (How to Register for INEC Voters Card Online)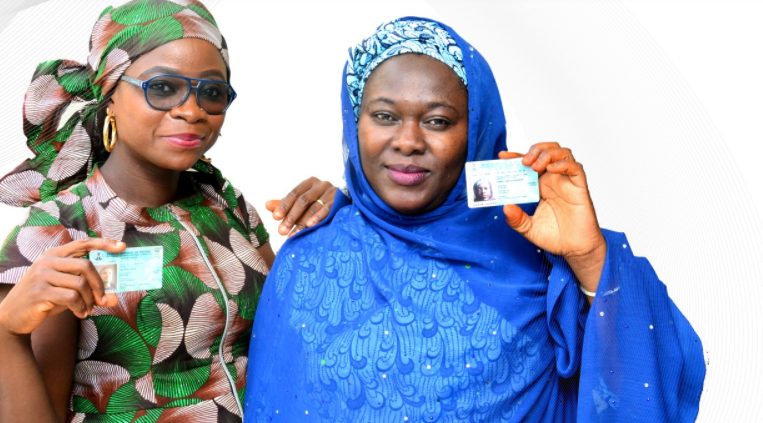 INEC Online Registration 2022 has commenced, interested candidates are to take note of the following instructions outlined below. We are pleased to unveil the INEC official online registration portal 2022 for ease of registration and data capturing.
The only official portal to register for INEC Voters Card online is www.crvinecnigeria.org
TRENDING NOW on searchngr.com
The INEC online registration 2022 via www.crvinecnigeria.org can be carried out with your internet-enabled device. Whether you are using a smartphone or PC you can seemingly register for the INEC Voters card online.
What can you do Via the INEC Online Registration Portal?
The INEC Continuous Voter Registration Portal 2022. As a New Voter, you can Pre-Register online, or as a Registered Voter, you can Review your Voter Registration, Request to Update your Information or Transfer your Voter Registration to another Polling Unit.
How to Register for INEC Voters Card Online via Official Portal
The following steps to register for INEC Voters Card online;
Prospective registrants are to go online to perform a pre-registration using the URL: https://cvr.inec.gov.ng or https://cvr.inecnigeria.org
Registrant shall first create an account on the portal using a valid email address to enable him/her to commence the pre-registration process
Upon creating the account, an account activation link will be sent to the email address provided during account registration
Click on the provided link to activate and continue with your pre-registration
Each registrant shall fill an online form with the relevant and necessary information
After filling the form, the registrant shall select a convenient date and time when he would want to visit the registration centre for biometric capture to complete his/her registration.
The registrant shall click on the submit button to complete his/her pre-registration, and after a successful submission, an Application Slip containing his/her Application ID, a QR code and relevant details will be generated
Print your Application Slip, which contains an application number, QR Code, and other details
Visit an INEC registration centre on the scheduled date of appointment with the printed application slip for biometric capture
A Registration slip will be issued to you after the successful completion of your registration to be used to collect your Permanent Voters' Card (PVC)
Who can register for INEC Voters Card in Nigeria?
The registration exercise will be for the following categories of Nigerians:
Those who are 18 years and above and have not registered previously.
Registered voters who have had any problem during accreditation for any past election, with either their Permanent Voters' Cards or their fingerprints not being read by the Smart Card Reader.
Registered voters who want to transfer their voting location from one place to another.
Registered voters who want to correct issues with their data, such as misspelt names, dates of birth, etc.
Registered voters whose PVCs are lost or damaged.
Meanwhile, if you are having challenges registering with your mobile device or PC you can visit any Cyber Cafe close to you and request that you want to register for INCE Voters Card online.
Most importantly, the INEC Online Registration 2022 only gives you access to a pre-registered data form. Meaning, the agent will not be able to give you the temporal or permanent INEC Voters card but will be able to give you a printout that contains a bar code.
You are going to visit the INEC center close to you with the printout for biometric capturing and collecting of your INEC Voters Card.