IPPIS loan 2023 – Quick Way to Apply for IPPIS loan in Nigeria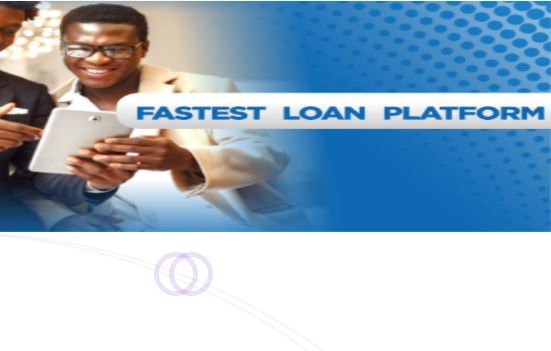 IPPIS loan in Nigeria is a way to receive a loan from a financial institution, the loan is specifically for those who are being paid through the IPPIS payment System.
To apply for the IPPIS Loan in Nigeria, you must be a federal government civil servant of any level and grade. The IPPIS loan is one of the fast-giving loan schemes in Nigeria because the financial institution doesn't any have anything to worry about knowing fully well that you must be paid salary from the IPPIS Official Payment System.
TRENDING NOW
RECENT POSTS
What is IPPIS?
The IPPIS stands for Integrated Payroll and Personnel information system initiated by the Federal government of Nigeria to help monitor the financial inflow of salaries in the government agencies and parastatals with timely remittances and deductions of third-party payments.
Who are Eligible to apply for IPPIS Application
Only those who work in government ministries, departments, or agencies are allowed to register for the Integrated Payroll and Personnel Information System (IPPIS), this is to enable the government to easily pay salaries to the Government workers' bank accounts.
How to Apply for IPPIS Loan in Nigeria 2023
To apply for IPPIS Loan in Nigeria you must have the necessary requirements to be eligible for the application.
Applying for and receiving the IPPIS Loan in Nigeria is one of the most accessible processes ever, unlike the conventional bank system that requires you to lay down some documents and collateral. Trying to process documentation that sometimes takes more than 6 months to process.
But thanks to the immense increase of financial institutions, who have leveraged technologies to provide effective and better ways of applying for loans and getting funded within 24 hours of application after approval.
Requirements to apply for IPPIS Loan in Nigeria?
In other to apply for IPPIS Loan in Nigeria, you must fulfil the following requirements;
Your IPPIS number
Salary Payslip
Bank statement of account
Employment / Confirmation / Deployment Letter (Any of the following)
Bank Verification Number (BVN)
Valid National ID card
Work ID card
Are you Credit Worthy?
Before you can apply for the IPPIS Loan in Nigeria, you must make sure you are currently owing no previous loan, and ensure you have paid up all your loan if at all you have borrowed from any financial institution including any from the mobile loan apps available in Nigeria.
Creditworthiness is a crucial point to get your loan approved. However, those who have collected and cleared their loan on any of these platforms stand a better chance of getting approved. This means you have a higher creditworthiness record.
How much Can I apply for IPPIS Loan in Nigeria?
The amount you can apply for depends on the amount of your salary, you can not borrow more than 70% of your net salary, this is to maintain a trust flow and also enable you to pay back on or before the due date.
Meanwhile, if you are not qualified to apply for the IPPIS loan, you can source for other types of loans in Nigeria, please kindly see the list of loans available for Nigeria.
Also, the Tony Elumelu Foundation is currently taking applications for business funding for a whooping sum of $5,000.
YesCash also allows you to apply for IPPIS Loan in Nigeria and get approval within a minute. This is one of the platforms that give quality and fast loans to the staff being paid through IPPIS. Find out more on the official website of YesCash.