JAMB Reprint 2022 – Exam Slip Printing Not Allowed? Check here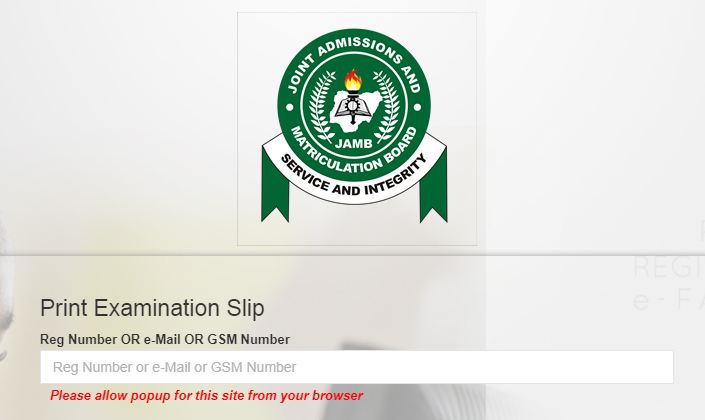 We have received several messages regarding the 2022 JAMB UTME Examination Slip Printing. We are pleased to inform you that we have laid down the step-by-step tutorials on how to reprint your 2022 UTME examination.
To reprint your JAMB UTME Exam Slip 2022 Please go to https://portal.jamb.gov.ng/examslipprinting/printexaminationslip
RECENT POSTS
We're aware that the portal is opened, and now enabled for printing. The reprinting of the JAMB UTME Examination slip was scheduled to be from Saturday, 30th April 2022. On this note, we urged all applicants to visit the portal and start printing their slips.
Also, we would monitor the situation and update you here as soon as possible. For now, pay much attention to the rules and regulations guiding the examination, which we have listed in the JAMB UTME Examination Rules section.
Meanwhile, you can reach out to us for further questions that we may not have captured in this article. Find out more about what to do while waiting for JAMB UTME Examination.