Jamb Result 2020: How to Check UTME Result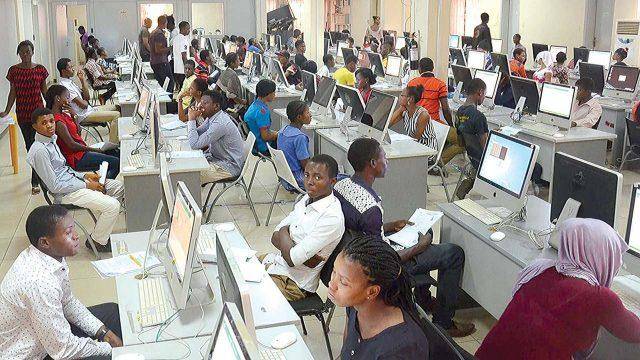 Jamb Result 2020 – Congratulations to all those who took part in the just concluded JAMB UTME Excercise, we believe you did well.
JAMB Result 2020 has been announced and if you are following this blog, you must have gotten enough insight from us on how all the processes is going.
Today, in this article I will show you the step-by-step guide on how to check JAMB Result 2020 | Jamb Result Checker – The Joint Admission and Matriculation Board has finally release JAMB Result 2020.
You can check your JAMB UTME Result online yourself without the use of scratch card. It's EASY and FREE. Please keep reading the article below to learn how to access your JAMB UTME Result 2020 online.
JAMB, has released the result of the Computer Based Test of the 2020 Unified Tertiary Matriculation Examination, UTME, for the candidates that wrote the examination on 11th April 2020. Please see how to check your result below;
The Joint Admission and Matriculation Examination Board (JAMB) have said that the results for the 2020 UTME are now ready and available online. The JAMB UTME Results has been sent to your email and mobile phone numbers used during registrations. Also, you can check your Jamb Score using your Jamb RegNo only. Please see the link above or at the end of this post.
How to check Jamb Result 2020 Online
To Check Your Jamb Result 2020 follow the three (3) easy steps instructions below
Go to JAMB UTME e-Registration Portal here: http://www.jamb.org.ng/eFacility
Login with your email address and password
When the page loads up, Click "Check 2020 UTME Examination Results"
Your score will be displayed on your computer screen or it will display "You Do Not Have Any Result Yet".
Related: Jamb Result Code Checker (JAMB USSD Code to Check Results)
NOTE: If you are seeing "You Do Not Have Any Result Yet" Kindly
But before you proceed to check your Jamb Result, note that as of now, you are limited to only 5 TIMES of checking your result after which you will be asked to purchase Jamb e-facility card.
Please note that
Jamb result 2020 for 11th April is OUT
Jamb result 2020 for 12th April is OUT
Jamb result 2020 for 13th April is OUT
Jamb result 2020 for 15th April is OUT
Jamb result 2020 for 16th April is OUT
Kaduna govt reveals when schools 'll resume ahead WAEC exam
Kaduna state Senior Secondary School (SSS3) students are expected to resume next Monday August 10, 2020 in preparation for their West African Examination Council (WAEC) examination scheduled to start August 17.
A statement signed by the Kaduna state Commissioner for Education, Dr Shehu Usman Mohammed, Monday said the one week interval between the date of announcement and the date of resumption was to enable all the affected public and private schools prepare their Covid-19 protocol to ensure the safety of students and staff from the pandemic.
"Kaduna state government has approved Monday, 10th August, 2020, as the resumption date for the Senior Secondary School (SSS)3 students that are expected to begin their West African Senior School Certificate Examination slated for 17th August, 2020.
"In compliance with the announcement of the Federal Ministry of Education, which advised students to resume from August 4, 2020, Kaduna state Ministry of Education is directing all principals to make arrangements to receive SS3 boarding students on 9th and day students on August 10, 2020.
"All administrators of public and private schools are to note that the one-week period starting from today, is meant to allow them to prepare adequately and to put COVID-19 guidelines in place.
"No school, whether public or private, is allowed to open before the 10th of August, 2020. Principals are to ensure compliance to agreed guidelines, which include reduced hours of work/revision to 4 hours per shift, strict social distancing both in the classes, laboratories, libraries and hostels, consistency of temperature monitoring and handling any suspected case of COVID 19 to the health authorities.
"Private secondary schools are expected to report their readiness to the Kaduna State Schools' Quality Assurance Authority, using an appropriate checklist and obtaining a written ''no objection to open'' on clean bill of health.
"On the other hand, heads of higher institutions, principals of public schools are to report to the relevant department in the Ministry of Education. Furthermore, parents are advised to ensure proper arrangements for safe transportation of their children to and from schools."
Dr Shehu Mohammed further stated that, the state government was doing everything possible to decontaminate and disinfect public schools, including higher institutions, provide hand washing facilities, arrange for temperature monitoring of both staff and students, provide facemasks for staff and students in public institutions, as well as provide hand sanitizers.
"Parents are advised to equip their children with extra facemasks and 100ml hand sanitizers for use during their trip to and from schools. Appropriate resumption dates for other examinations and for the rest of the classes, including the SS1, SS2 and JSS 1-3, as well as primary schools will be announced in due course.
"The Ministry is encouraging schools to continue the e-learning education programme using the google classrooms, radio and television stations and other online applications until full normalcy is returned to the academic environment.
"The Ministry is using this opportunity to commend all partners in the education sector, Non-Governmental Organizations, Parents Teachers Associations, proprietors of private schools, old students associations and the press for their continued support and understanding."
UK School Employes a 10-year-old Nigerian Girl as Coding Instructor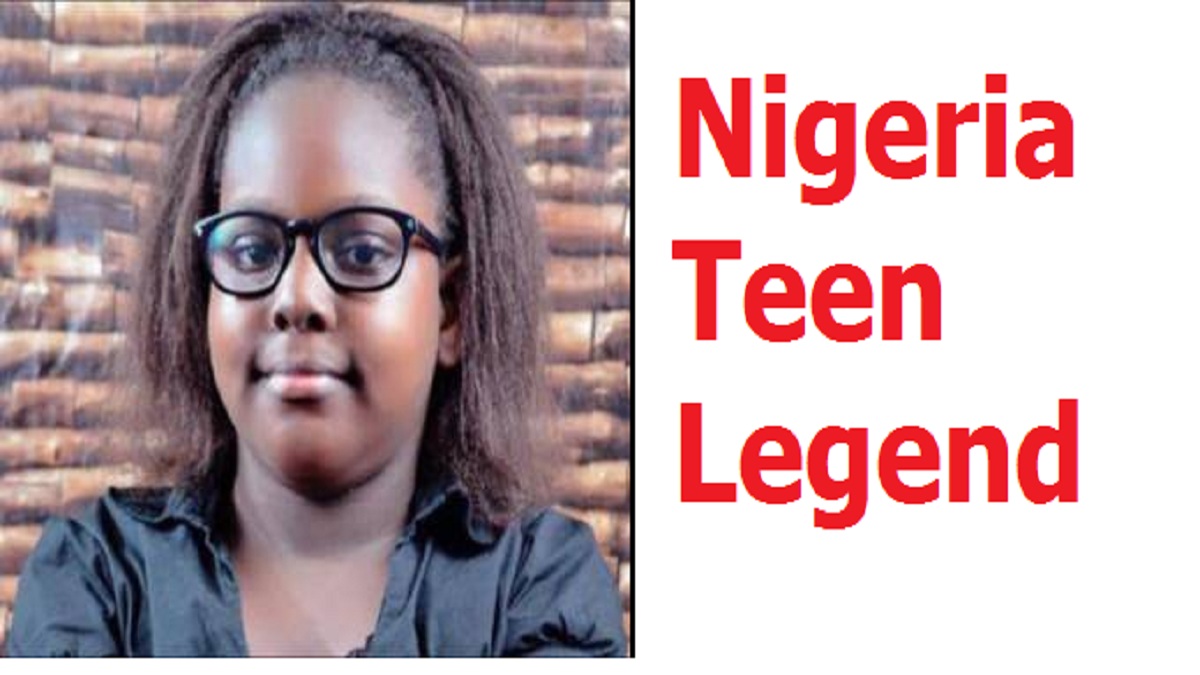 A 10-year-old Nigerian girl identified as Emmanuella Mayaki, has gone viral after she was recently hired by a school in the United Kingdom to be a coding instructor.
Emmanuella was selected by the school management for the job because of her extraordinary skill and knowledge for coding. She received the job at the Southfield Primary School in Coventry, England, as the after school coding club teacher and will be responsible for teaching other kids her age about the basics of coding including HTML and CSS.
According to Emmanuella, her passion for technology started at age 7 and by age 9, she had already obtained a diploma with a speciality in multiple software programs including Advanced PowerPoint, Desktop Publishing, and Advanced Excel. She also has an Academy App on Google Play store for coding and graphics.
Let give a thumbs up for her!
Jamb 2020 Change Of Course/Institution Procedures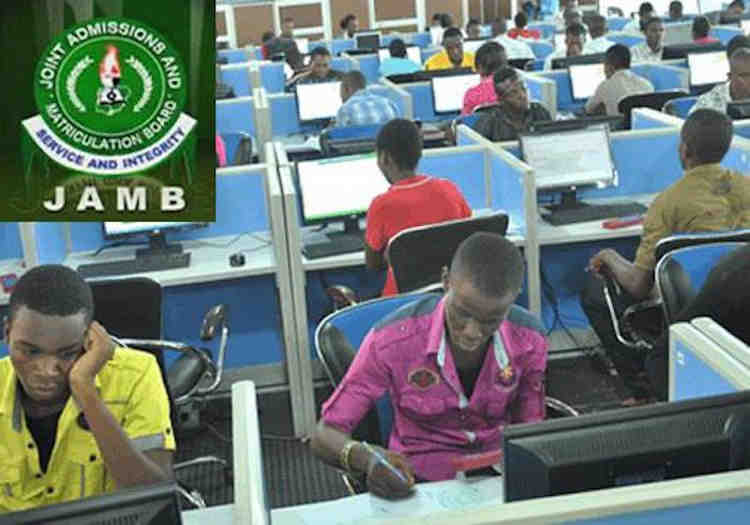 For one or two reasons, you would want to change the institution or course of study you filled in Jamb 2020/2021 registration form.
If this is true, then you are not alone. Right now, Jamb is even telling candidates to do a change of institution. Below are other major reasons why Jamb change, of course, is necessary.
Reasons To Apply For Jamb Change Of Institution In 2020
1. Not Scoring Up To Or More Than Jamb Cut Off Mark:
Every Jamb candidate usually has the dream of scoring above 300. However, this doesn't work for everybody in reality. If you scored less than the general cut off mark for your school of choice, you will not be admitted.
On the other hand, If you score around the Jamb cut off mark, you may also not get admitted as a result of competition. This is a good reason to change your course or school of choice.
2. Lost Of Interest In The Study Course Or Institution:
Some candidates say, "I don't want to study in the University I chose earlier, in fact, I have lost interest in the choice, of course, I put in during Jamb registration."
This could be that you never liked the school or your parents asked you to change the course. In addition, it could just be that you have a Jamb score that can take you to a better school.
3. You Made A Mistake When Filling Jamb Form And Subject Combinations:
So many persons reported to me that the wrong institution was chosen for them during registration.
For others, they had issues in their Jamb subject combinations and could not fix it when Jamb gave room for correction of details.
If this is the situation you may want to change to your desired institution. Change of course and institution form gives you room to do this.
How To Do Jamb Change Of Institution/Course Of Choice For Jamb 2020
Visit Jamb portal
Enter your username and password
Login to your jamb profile
After you have logged in, you will see the correction of data at the left sidebar. For phone users, you will need to click the menu to access the Correction of data. See the arrow in the image above to locate menu.
Click on correction of data.
Under correction of data, you will see course/institution, names, date of birth, gender and LGA. Click on the one you want to change or correct.
You will be taken to the payment portal
Click on pay and continue to payment.
Follow the steps to pay either online with remitta or bank. You can make your payment online via JAMB portal. If you are having difficulties doing that, you can pay to the bank.
You need ATM Card to pay online via remita
Fill the form you are given to fill, follow what you are told and JAMB will now process your application. If Approved, your details will be changed as requested.Also, note the following;
You can change one or all your courses/institutions at the same time.
Once the form is submitted, you can no longer make any changes again except for change of course and institution that can be done twice.
There may be a limited number of schools or courses you can change to, so be sure to have 3 or 4 options, just in case the one you want to change to is not available.
The cost for the change of course and Data correction is N2,500.
You can use the one-time payment of N2, 500 to change your institution, course, name, date of birth, State and Local Government of origin.