Just In: National Population Commission Screening Begins – Check Date Here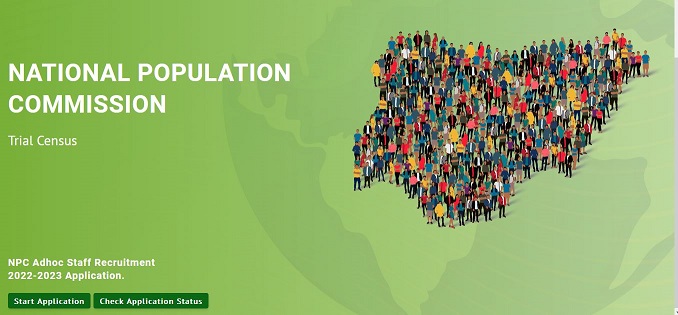 The national population commission has released the date for the 2022 Census trial recruitment, eligible and qualified applicants are invited to submit original documents for physical verification.
The only official website to check your name is https://recruitment.adhoctrial.nationalpopulation.gov.ng/
RECENT POSTS
According to the NPC message which state "You are invited to 2022 trial Census screening on 13th June 2022 by 9 am. Come along with your highest qualification." The message also comes along with the venue, this is different for each applicant and is determined according to the state of residence of the applicant'.
How to Check if I am shortlisted for National Population Commission Recruitment
If you're shortlisted for the NPC recruitment for the physical verification, you will receive a message similar to the one above. Also, you can check your email to see the invitation just in case you didn't receive an SMS from NPC.
Meanwhile, we urge applicants not to panic at this time, as processes are being put in place to recruit the maximum manpower for the coming census. Hence, put an eye on your phone or email for any message that may come in from the National Population Commission Board.
What to Do if I am Invited for the NPC recruitment?
Kindly go to your location with your credentials and ensure you arrive early as there are going to be a lot of people on the ground, interview and verification are carried out according to first come, first served.
Does it mean I have been shortlisted for the Recruitment Exercise?
No, this is just a screening invite, final shortlisted names will be released after the screening exercise ends. That's while we are advising our readers to be there on time and make sure they go with the relevant documents as specified by the National Population Commission.