Npower Batch C – Can't find your Physical Verification centre? Here's what to do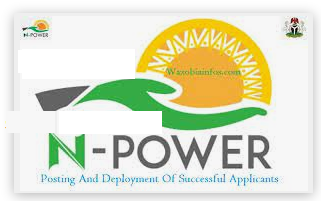 The Npower Batch C physical verification has commenced. All applicants shortlisted for the physical verification have been given screening centres via the official Npower dashboard.
To find your physical verification centre, kindly proceed and log in to your dashboard, locate the verification tab and scroll down to find your centre.
Check your physical verification centre at https://www.nasims.gov.ng/login
RECENT POSTS
We have received messages from applicants asking why they cannot find their screening centre in their dashboard, I will like to state clearly the reasons for this. Firstly, it is important to know the category you belong to. Other categories other than Npower teach are currently not shortlisted for the verification exercise.
We would update you on any relevant information regarding other categories later in our subsequent articles. Also, if your category is N-Teach and you still do not see the venue to carry out your physical verification on your dashboard this means, you are currently not selected to participate in the verification exercise.
What you should do?
Ensure your carry out your biometrics, walk to any cyber cafe close to you and request for biometric capturing service, once that is done, ensure the details on your profile are correct, they should match the details exactly how it is on your Bank verification Number (BVN).
Kindly wait for a couple of hours to see the reflection. Meanwhile, Npower Team has disclosed that Batch B applicants who missed their physical verification exercise should join the current batch for physical screening.
Please note that the date for the Npower Physical Verification will expire on 25th June 2022. Hence, it is important you rush to your centre before the date elapses.
We would keep updating you about Npower information so you never miss any opportunity, and to be among our VIP mailing list, kindly hit the subscribe button popping up on your screen and be on the go to become our exclusive reader.
SearchNGR Team Care!