Kanu Canvasses Better Use of Ilaji Stadium Ibadan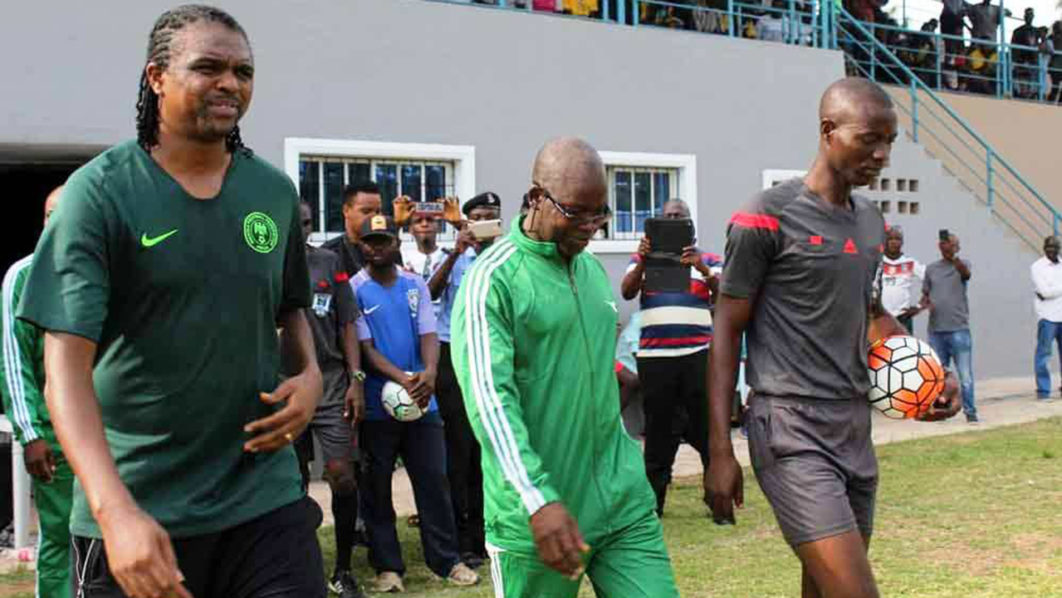 Former Super Eagles Captain, Nwankwo Kanu has canvassed for better use of the newly-built Ilaji Stadium and Resort Centre, saying it has high standard facilities suitable for top sports activities and social events.
Speaking during a five-day visit to the Ilaji Soccer Academy located at Akanran, on the outskirts of Ibadan, Kanu praised the proprietor of the sports resort, Dotun Sanusi for contributing to the development of sports in Africa, especially the grassroots football.
Kanu, however, expressed deep concern over possible under-utilisation of the facilities and urged sports administrators to start staging state national events at the less development parts of the country.
He described Sanusi's gesture as the appropriate ways soccer talents were scouted in serious football playing
nations in Europe and South America.
"The facilities I have witnessed here since I arrived this resort speaks volume of Chief Dotun Sanusi's genuine love for sports development in general and football particularly.
"We need to pray to have more of him who spends huge resources with a view to helping the raw talents in this community," he noted.
The former Arsenal forward was thrilled by the love for him expressed by Ibadan people during his stay in
the ancient town, saying it has confirmed the high pedigree of Ibadan in the football management and administration in Nigeria.
"Ibadan is a very big city and I must confess that the people here have been very kind and warm. I can see that the people here are so passionate about football, there is no way you can talk about football in Nigeria without mentioning Ibadan," he noted.
Earlier, Dotun Sanusi had commended the humility and genuine passion for raw talents displayed by Kanu Nwankwo since he has lodged in the Resort.
"Now, I saw first hand why Nwankwo Kanu achieved so much in his football career. In him, I saw a star that is willing to inspire and nurture other stars like him for the country. We are very proud to have him in our midst.
"And as he promised, we shall be glad to have him again to mentor and tutor our academy lads on how to become successful professional footballers like him," said Sanusi.