Kanu Canvasses Better Use of Ilaji Stadium Ibadan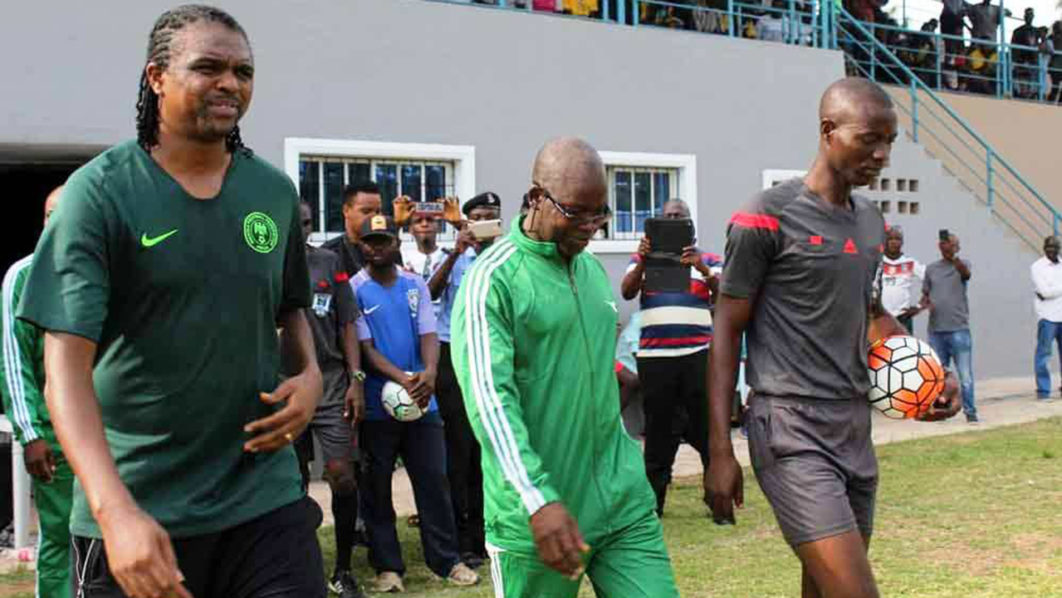 Former Super Eagles Captain, Nwankwo Kanu has canvassed for better use of the newly-built Ilaji Stadium and Resort Centre, saying it has high standard facilities suitable for top sports activities and social events.
Speaking during a five-day visit to the Ilaji Soccer Academy located at Akanran, on the outskirts of Ibadan, Kanu praised the proprietor of the sports resort, Dotun Sanusi for contributing to the development of sports in Africa, especially the grassroots football.
Kanu, however, expressed deep concern over possible under-utilisation of the facilities and urged sports administrators to start staging state national events at the less development parts of the country.
He described Sanusi's gesture as the appropriate ways soccer talents were scouted in serious football playing
nations in Europe and South America.
"The facilities I have witnessed here since I arrived this resort speaks volume of Chief Dotun Sanusi's genuine love for sports development in general and football particularly.
"We need to pray to have more of him who spends huge resources with a view to helping the raw talents in this community," he noted.
The former Arsenal forward was thrilled by the love for him expressed by Ibadan people during his stay in
the ancient town, saying it has confirmed the high pedigree of Ibadan in the football management and administration in Nigeria.
"Ibadan is a very big city and I must confess that the people here have been very kind and warm. I can see that the people here are so passionate about football, there is no way you can talk about football in Nigeria without mentioning Ibadan," he noted.
Earlier, Dotun Sanusi had commended the humility and genuine passion for raw talents displayed by Kanu Nwankwo since he has lodged in the Resort.
"Now, I saw first hand why Nwankwo Kanu achieved so much in his football career. In him, I saw a star that is willing to inspire and nurture other stars like him for the country. We are very proud to have him in our midst.
"And as he promised, we shall be glad to have him again to mentor and tutor our academy lads on how to become successful professional footballers like him," said Sanusi.
EPL: Arteta singles out one Arsenal player after 2-1 win over West Ham
Arsenal boss, Mikel Arteta, has singled out striker, Eddie Nketiah for praise following his impressive display for the Gunners in their 2-1 victory against West Ham United in the Premier League on Saturday.
Arteta said Nketiah did a good job against West Ham, adding that the youngster was massively important for Arsenal during the encounter.
Arsenal defeated West Ham at Emirates Stadium, thanks to two goals from Alexandre Lacazette and Eddie Nketiah as Michail Antonio's strike was not enough to give the visitors a point.
Speaking on Nketiah's performance, Arteta was quoted by Arsenal's official website as saying after the game: "It is so important for him and for the team as well. It is a clear message for everybody on the bench that they have a clear mission when they come on.
"Whether it's one minute or 45 minutes, they come on to help the team, and today Eddie was massively important. He did his job really well."
NEWS:  EPL: Van de Beek blasts Man Utd team-mates after 3-1 defeat to Crystal Palace
He added: "We created some really good movements in some phases of the game, but we were not consistent enough and I still think that iswhere we have a long way to go."
Arsenal's next Premier League match is against holders, Liverpool on September 28.
Don't Take Mikel To AFCON 2019 – Odegbami
An Ex-Super Eagles Player Segun Odegbami, has told managers of the Nigerian senior team not to take Mikel Obi to AFCON 2019.
Segun Odegbami who noted that Mikel Obi has been absent from the Nigerian National team since Nigeria's last group stage game against Argentina at the 2018 World Cup in Russia, added that he should not be taken to AFCON 2019 because he is not the player he was.
He told ThisDay; "Recall Mikel? History is against such decision. Mikel is not the player he once was. We have seen his best and it cannot be recreated or better.
What did it fetch?" Odegbami added that new players cannot emerge if the old players do not retire, sighting himself as an example, after he took over from Baba Otu Mohammed after he (Otu) had just been named Africa's best right-winger but was disappointing in a few games.
FIFA Women's World Cup 2019 Fixtures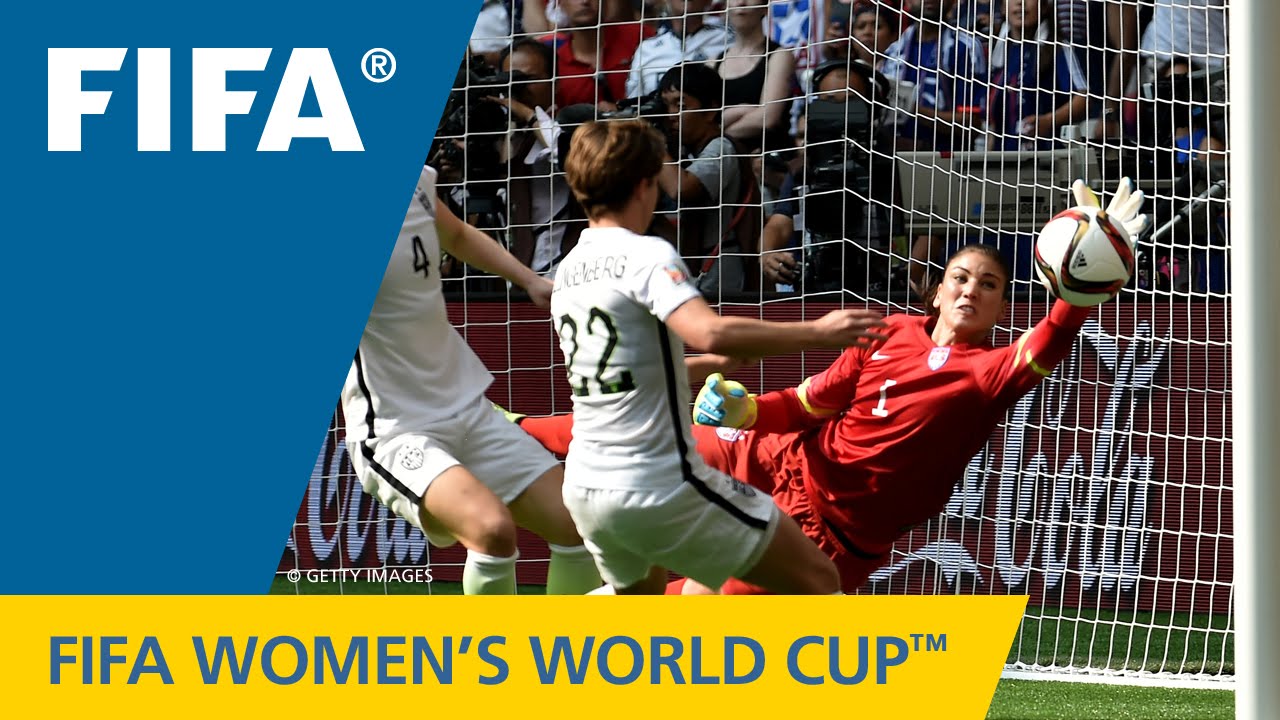 FIFA Women's World Cup 2019 Fixtures
Group stage · Matchday 1 of 3
 
 
 
 
 
 
 
 
 
 
 

France

 

South Korea

 
 

 
 
 
 
 
 
 
 
 
 
 

Germany

 

China

 
 

 
 
 
 
 
 
 
 
 
 
 

Spain

 

South Africa

 
 

 
 
 
 
 
 
 
 
 
 
 

Norway

 

Nigeria

 
 

 
 
 
 
 
 
 
 
 
 
 

Australia

 

Italy

 
 

 
 
 
 
 
 
 
 
 
 
 

Brazil

 

Jamaica

 
 

 
 
 
 
 
 
 
 
 
 
 

England

 

Scotland

 
 

 
 
 
 
 
 
 
 
 
 
 

Argentina

 

Japan

 
 

 
 
 
 
 
 
 
 
 
 
 

Canada

 

Cameroon

 
 

 
 
 
 
 
 
 
 
 
 
 

New Zealand

 

Netherlands

 
 

 
 
 
 
 
 
 
 
 
 
 

Chile

 

Sweden

 
 

 
 
 
 
 
 
 
 
 
 
 

United States

 

Thailand

 
 
Group stage · Matchday 2 of 3
 
 
 
 
 
 
 
 
 
 
 

Nigeria

 

South Korea

 
 

 
 
 
 
 
 
 
 
 
 
 

Germany

 

Spain

 
 

 
 
 
 
 
 
 
 
 
 
 

France

 

Norway

 
 

 
 
 
 
 
 
 
 
 
 
 

Australia

 

Brazil

 
 

 
 
 
 
 
 
 
 
 
 
 

South Africa

 

China

 
 

 
 
 
 
 
 
 
 
 
 
 

Japan

 

Scotland

 
 

 
 
 
 
 
 
 
 
 
 
 

Jamaica

 

Italy

 
 

 
 
 
 
 
 
 
 
 
 
 

England

 

Argentina

 
 

 
 
 
 
 
 
 
 
 
 
 

Netherlands

 

Cameroon

 
 

 
 
 
 
 
 
 
 
 
 
 

Canada

 

New Zealand

 
 

 
 
 
 
 
 
 
 
 
 
 

Sweden

 

Thailand

 
 

 
 
 
 
 
 
 
 
 
 
 

United States

 

Chile

 
 
Group stage · Matchday 3 of 3
 
 
 
 
 
 
 
 
 
 
 

China

 

Spain

 
 

 
 
 
 
 
 
 
 
 
 
 

South Africa

 

Germany

 
 

 
 
 
 
 
 
 
 
 
 
 

Nigeria

 

France

 
 

 
 
 
 
 
 
 
 
 
 
 

South Korea

 

Norway

 
 

 
 
 
 
 
 
 
 
 
 
 

Italy

 

Brazil

 
 

 
 
 
 
 
 
 
 
 
 
 

Jamaica

 

Australia

 
 

 
 
 
 
 
 
 
 
 
 
 

Japan

 

England

 
 

 
 
 
 
 
 
 
 
 
 
 

Scotland

 

Argentina

 
 

 
 
 
 
 
 
 
 
 
 
 

Netherlands

 

Canada

 
 

 
 
 
 
 
 
 
 
 
 
 

Cameroon

 

New Zealand

 
 

 
 
 
 
 
 
 
 
 
 
 

Sweden

 

United States

 
 

 
 
 
 
 
 
 
 
 
 
 

Thailand

 

Chile