Kubrat Pulev Fined, Banned From Boxing After Kissing Female Reporter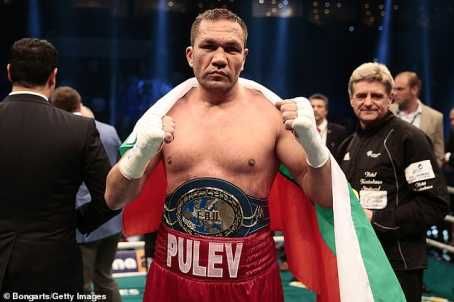 Heavyweight Kubrat Pulev has been fined, banned from boxing and also ordered to take sexual harassment prevention classes after kissing a female reporter, MySportDab reports.
The Bulgarian heavyweight, 38, kissed Jennifer Ravalo without consent when she was interviewing him following his victory in a bout in March.

The California State Athletic Commission has reportedly ordered Pulev to pay a £1,935 fine and he has been told to attend sexual harassment prevention classes before he can fight again in North America.

Should he complete the suggested course and meet the other conditions by July 22, he can then apply to have his boxing licence reinstated.

Pulev and his lawyers argued in the hearing that Ravalo did not appear to be very upset about the incident because she joined the boxer and his team at a post-match celebration later that night.

But Ravalo said in tearful testimony that Pulev also grabbed her buttocks off-camera following the interview, leaving her feeling humiliated, and has not apologised in the two months since.

'I did not want him to kiss me,' Ravalo said.

Pulev apologised to Ravalo during Tuesday's hearing with the commission.
RELATED: EPL: Guardiola Hailed as 'obsessive' Genius Behind Man City Winning Machine