MARDSPACE (AFJP) 2022: Registration of Farmers Ongoing – See How to Apply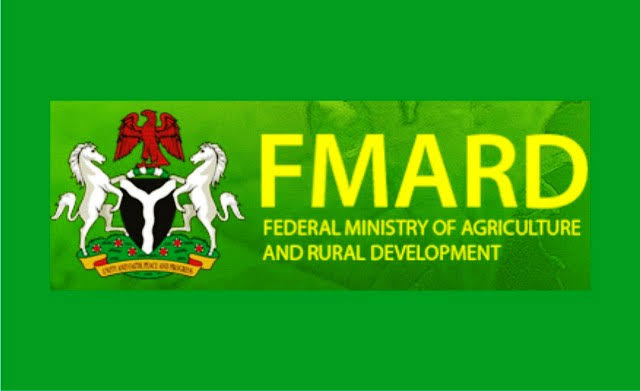 The Federal Ministry of Agriculture and Rural Development (FMARD) and the Project for Agricultural Co-ordination and Execution (PACE) are still registering Farmers Nationwide. Only Farmers with Passport, Phone No. and BVN can be enumerated.
TRENDING NOW
AFJP is a collaboration between the Federal Ministry of Agriculture and Rural Development (FMARD) and the Project for Agricultural Co-ordination and Execution (PACE) Secretariat, which aims to increase locally grown food supply, create employment opportunities in the agriculture sector, and export food surplus using existing agreements.
Enumerators will be engaged to survey smallholder farms, collect farmers' details, and identify priority crops and livestock, and mapping the size of the farm.
The successful applicants will be required to download the survey apps and activate their user accesses. Enumerators will be compensated for successfully validated farmers and farms.
This will be an extra income to all beneficiaries that scale through the application.
This information is mostly for all Npower beneficiaries. The fmard validation form is now open for all, even non- beneficiaries can be registered.
A large number of persons are needed to register farmers nationwide in all the 774-local government areas in Nigeria.
How to Register MARDSPACE (AFJP) 2022
Login https://­npagro.fmardpace.ng/­agent/register ( Warning- Site under maintenance and upgrade and might not be receiving an application for now).
Fill all the Space necessary except devices
After filling the form, make sure you submit you form, it will prove hard to submit at first, when its shows you, "your email has already been taken then you are successful".
Logout and wait for email text. Which will come in less than 72 hours' time.
Check your Email to see if you are selected for the next stage.
You have been selected to participate in a remote training and testing programme.
Next Stage: Test- 15 minutes easy test-(please try and Score 80% and above)
If your application meets their requirement, you would be invited to write an easy test.
Before writing the test, some Training Manuals would be made available to you via your email:
Assess the Training Manual from a video
Download and study it, then
Complete all assigned tasks.
The test question is 25
And in Two faces, after the first, try the second, to increase your chances
Video Tutorial links
Introduction Video: https://www.youtube.com/watch?v=5sT_FT0JAWE
We would like to invite you to attend our information-sharing sessions on Zoom as detailed below:
Finally, take a Test based on the Enumeration Training you've just concluded.
This test takes about 15 minutes and the link opens only once. Successful candidates will be contacted subsequently.