Get 900MB FREE on MTN (Please Follow Instructions Carefully)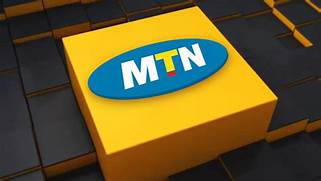 Hello everyone, today I have going to unveil yet again another way to get free Data from MTN. This method is not coming from MTN, it is a method discovered to add value to our data bundle.
If at the end of this post, you still don't understand, kindly visit https://searchngr.com to make a comment, Comments made on Opera may not be responded to.
Kindly note that this cheat is only made for MTN users only. It's a trick but really works for every customer.
Kindly follow the procedures below to get free 200MB data. Don't throw in comments if you have not tested it.
You need to have myMTN App but if you don't have one, it's available for download on the play store.
Log in to myMTN App using your phone number, you'll receive an OTP to confirm it is your phone no.
After logging in, you will see 'invite and get free data' and tap on it.
Write any MTN number you know and have access to it e.g your friend's or even yours. After writing the number, tap on the invite button.
A message will be sent to the number that you wrote. Thereafter, log out of myMTN app, the option is in the menu tab.
After logging out, go to the settings of your phone and go to applications, tap on myMTN app, clear the cache and data, then go back to my MTN app and log in with the phone number which you had invited before.
A message will be sent to the phone number then write the code (6 digits) and wait for it to log in.
You will shortly receive 200mb of data and 500mb will be sent to the other phone numbers number. That's a Whooping 900MB for FREE
If you are confused or you have questions please comment and I'll guide you. All comments should be made on my blog, in case you are seeing this on Opera platform just search for SEARCHNGR on google or click here