Must Read – Apply for EU Project Manager at Plan International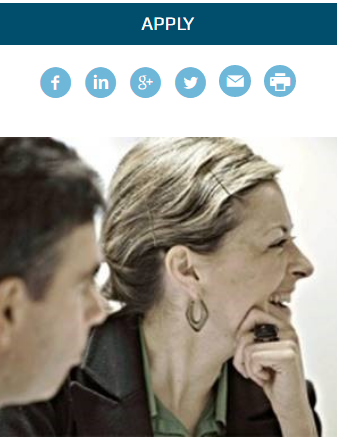 APM Terminals is recruiting to fill the position of: Chief Financial Officer. The position is located in Lagos State. Interested candidates should possess a Master's degree in Finance, Accounting of Business Economics with 10 – 15 years work experience.
TRENDING NOW
APM Terminals is the global terminal operating arm of the A.P. Moller-Maersk Group. APM Terminals operates a Global Terminal Network of 76 operating port and terminal facilities and 117 Inland Services operations in 59 countries around the globe.
We are recruiting to fill the position below:
Job Title: Chief Financial Officer
Location: Lagos
Details
In this position, the incumbent will have an opportunity to acquire skills and knowledge in the following areas:
Experience in Strategy development and implementation with high ambitions.
Leadership skills in leading a department of professionals.
Experience in managing and transforming multiple locations and standalone businesses into a best in clash business.
Experience in managing in a very volatile and challenging environment with high pressure, inflation and forex challenges
Purpose
Leads the finance function for the APMT Nigeria through accountability of accounting, control & risk, planning and performance management and corporate governance.
Establishes strategic planning and initiatives that support the development of the business.
Finance business partner to the country management teamWorks with the APMT Finance organization to deliver superior outcomes on reporting, tax, treasury and compliance.
Drives performance management to get to the best possible financial returns with a healthy balance between and short and long term views.
Key Responsibilities
Enable the business to maximize value from resources whilst ensuring compliance.
Ensure efficient Accounting processes:
Responsible that business events with a monetary impact are correctly and timely recorded & reported in the relevant systems
Requisition to Pay process
Order to Cash process
Accounting to Reporting process
Drive Planning & Performance:
Responsible for supporting the business/functions by providing data-based insights including external benchmarks to enable strategic and operational decision making
Drive Financial Planning & Analyses
Drive Investment analysis
Drive Business Strategy
Ensure Control and Risk framework:
Responsible for ensuring the financial information is reliable, accurate and compliant with all legal requirements
Responsible for a robust, risk-based internal control framework, enterprise risk management and fraud preventions
Responsible for tax accounting, tax planning and tax compliance
Responsible for management of monetary assets/liabilities and capital structure
Responsible for globally aligned claims & insurance processes
Finance business partnering for the country and entity management teams:
Based on APMT's and the company vision, drive the entity business strategies and the finance functional strategy, and the implementation of same
Lead on functional initiatives (e.g. Blueprinting, offshoring, system changes)
Ensure uplifting of finance capabilities and processes, ensure effective and efficient finance function
Responsible for business intelligence and analytics to support decision making
Marked contribution in the Management Team of APMT Nigeria and the ownership of the financial results of the entities
Complexity of environment depending on structure, business, geography and maturity of the markets.
Stakeholder management with functional finance in HQ, the region, JV partners, board members and other external stakeholders.
Inspire, manage, motivate and coach employees and foster interdepartmental communication and collaboration. Develop the finance talent pipeline
We Are Looking For
Master degree in Finance, Accounting of Business Economics. Preferably Auditor / Accountant / Controller (ACCA, RA, CPA or likewise)
10-15 years of experience with Financial Business Partnering, or Controlling on Business unit or Group level.
Business acumen and the ability to create profitable business.
Expert knowledge of setting of budgets, reporting, inventory control systems and accounting.
Understanding of the container shipping industry and an ability to relate with shipping company and other associated industry managers.
Strategic mindset and ability to drive strategic initiatives.
Ability to provide leadership, present insights, advise, influence and solve problems. Uses sound judgment and makes decisions based on accurate and timely analysis.
Effective negotiation skills
Ability to build relevant networks in the local market
Able to communicate and manage well across all levels in a matrix organization
Able to deal with ambiguity and relish environments that is constantly changing
People leadership and experience in grooming talent
Role model Collaboration, Customer orientation, Agility, People orientation.
Resilient individual with experience working in challenging locations
Application Closing Date
8th March, 2021.
How to Apply
Interested and qualified candidates should:
Click here to apply online
Best of luck!