New Service Supervisor at Ikeja Electricity Distribution Company (IKEDC)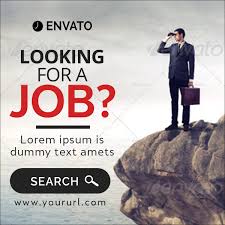 Ikeja Electricity Distribution Company (IKEDC) is recruiting to fill the position of: New Service Supervisor. The position is located in Lagos State. Interested candidates should possess a Bachelor Degree in any relevant field with 3-4 years work experience. 
We are recruiting to fill the position below:
TRENDING NOW
Job Title: New Service Supervisor
Location: Lagos
Job Type: Full time
Reporting To: Customer Care Specialist – Business Unit
Role Purpose
This role will be responsible for all major activation & maintenance processes in the customer lifecycle management in Ikeja Electric
Responsibilities
Customer Capture: Will be responsible for the processes involved in setting up a new customer on Ikeja Electric platform(s).
This includes authenticating customer details, assigning accounts, authenticating and assigning customer tariff class as recommended by the stakeholders, initiating all maintenance document to manage customer request as applicable in the company and uploading these details for subsequent processing by the billing team.
Customer Maintenance: Will be responsible for all customer maintenance requests all through the customer life cycle on the network. This includes:
Authenticating and validating all customer change requests (change of name, address, tariff etc.) these requests are captured using relevant platforms, authenticated and sent to the billing team for subsequent processing
Processing all requests with direct implication on the customer's account status.
Initiating all status change requests and liaising with the Finance as well as the billing team to ensure that these requests are processed.
Book Management: Wil be responsible for the management of all customer account/meter books, KYC documents etc. This ensures that:
Account numbers are properly assigned to customers requesting for new setup based on the DT and Feeder mapping
Customers do not have interwoven accounts.
New Customers are not given pre-existing accounts
Customers with high outstanding do not abandon accounts.
Proper accounts are created for metered customers requiring account separation
Customer Migration Management: Will be responsible for all processes involved in the migration of customers from the postpaid to the prepaid platform. This involves:
Managing a database of daily meter installations
Analyzing meter installation reports and flagging all exceptions
Initiating the "stop-billing" process which ensures that the new prepaid customers stop receiving postpaid bills
Liaising with the sister departments in the computation of all customers outstanding for subsequent migration to the new prepaid platform
Ensure that all applications are processed timely
Reporting:
Will be responsible for generating monthly reports on all customer maintenance. This includes: New customer capture, Change of Name/Address, Tariff Reclassification requests, Account Reactivation and Account Suspension Requests.
Other responsibilities include:
Ensuring that only validated inputs submitted by ESRs/ESCs are forwarded to Billing for subsequent processing
Ensuring that relevant documents are raised in line with stipulated TATs for all customer requests
Ensuring that submission timelines are met within the billing cycle.
Minimum Qualifications
Relevant Bachelor Degree in any relevant field with a minimum of 3-4 years relevant work experience within the Energy, Banking, Telecoms industry.
Technical Competencies:
Proficiency in Microsoft office Suite (Word, Excel and Access)
Good Software skills.
Ability to easily understand and use the computer software programs and tools needed to carry out the job duties
Good Reporting Skills
Good Data Analytical Skills
Very strong attention for details
Good knowledge of company service and regulatory standards
Record keeping
Behavioral Competencies:
Ability to work well within a team
Good interpersonal & communication skills
Ability to work within timeliness and meet deadlines.
Ability to work with little or minimal supervision
Good problem-solving skills
Good eye for details
Application Closing Date
28th March, 2021.
How to Apply
Interested and qualified candidates should:
Click here to apply online