NFT Beginner's Guide: How To Create And Sell Your First NFT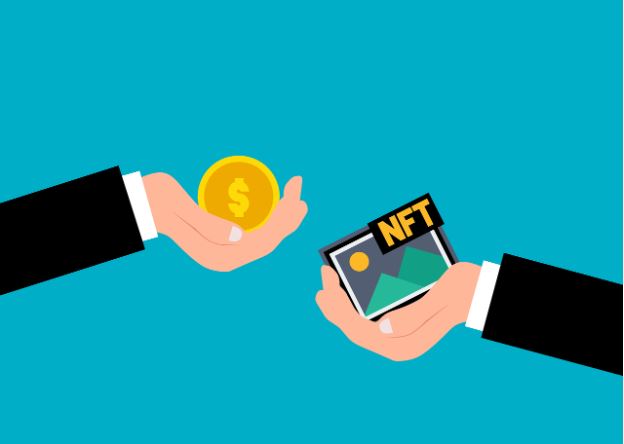 A few years back, people considered the concept of cryptocurrency and Bitcoins bogus. But in the coming years, people started trusting such technologies.
A new form of crypto asset has emerged in the digital world known as NFT. Being used in the art world, people initially received NFT with cynicism and poor judgments.
But a detailed analysis will allow you to understand that there is more to the concept with advantages that can alter your lifestyle.
What is an NFT?
NFT, otherwise popularly known as the Non-Fungible Tokens, differs from the other fungible token options like Bitcoins and cryptocurrency. While most fungible options offer similar money options, NFTs deal with assets. Since we construct the NFTs on a decentralized blockchain, the users can invest in confidence with no worries about compromising.
When we use the NFTs with sufficient information, the NFTs separate the physical assets like digital real estate that allow multiple owners to share a particular land. This concept is not just for real estate. And you can extend them to other forms of assets, like art.
Now you can become an owner of some famous artworks through these investments. NFT allows multiple people to own the same painting. You can resell it after developing its worth and revenue.
Whether you are creating NFTs or not, staying safe while accessing them is necessary. If you use Mozilla Firefox, a VPN Firefox addon can improve your experience and safeguard your precious crypto assets. It prevents information leakage and protects your IP address by hiding it. The VPN addon for Firefox is a better option if you try installing it for the first time.
The extension is also available for all your browsers, and you can enjoy your trial version before premium payments.
Creating Your First NFT
If you are looking forward to creating NFTs, you must analyze the multiple platforms in the market. Select one and make your investments on that platform. Along with the platform, it is also necessary to have a perfectly valid cryptocurrency.
So creating and selling your NFT, there are many options, and let us now look at the simple version through easy steps.
Creating an image or many images
Each NFT is a unique digital item you can claim as an asset in the market. So before creating an NFT, decide on the digital asset you are looking forward to tokenizing.
While you decide on the asset, try to represent it as a painting, if any other meme. Making unique items can create more popularity for it in the market. Select the reality tools to analyze the projects and create one that will be the best.
Selecting the Marketplace
The next step is selecting a marketplace after researching each NFT market.
Each market has its advantages and disadvantages, with a unique price listing. Analyze them and pick the perfect choice for your digital artwork before selecting a blockchain platform.
OpenSEA is currently the largest marketplace out there.
Setting up a wallet
The next step is to set up an NFT wallet on a platform that allows you to connect with other popular crypto wallets. Each portal has its own set of rules and regulations to create a wallet. 
Creating mint NFT
In the next step, you can upload your digital file. Then mint your digital artwork for future sales. Once you upload the data, you can convert it into mint NFTs. It is nothing but a blockchain-based digital asset. Since 2021, this conversion process has been free. Hence, it is a simple option for most platforms and users.
List for sale
Each market and platform requires a financial deposit in the beginning to list your NFT product or asset. So, to analyze the market and choose the best option that suits your needs. You can pay in Bitcoins and list your assets to sell them later.
How Do I Sell My First NFT?
After creating the NFT, the most crucial step is to sell them. You can easily navigate through the platform and see the list of assets you have recently created. You can pick them up for sale through options that can be timed or unlimited.
The timed options except for offers for limited intervals. The unlimited option has no time limit. You can stop the auction anytime you need. Create a minimum bidding price and establish a proper channel to receive payments accurately.
Based upon the upfront fee you paid for the minting, decide your primary bidding price and sell it. Once you complete the bidding process, you can complete the deal with the highest bidder and sell the product or digital asset.
Additionally, promote your NFT on your social media handles and ask your crypto-savvy friends to try it out.
Conclusion
So, this was a quick guide about creating and selling your NFT.
Some people still have concerns about such digital fungible and non-fungible tokens. Since they use blockchain technology similar to cryptocurrency, the security features are higher. You should convert the assets and establish them in a digital platform.
But remember that if there is any issue with the platform, they will deny token access. So, consider the positives and negatives of this field before making the last option and enjoy selling your NFTs.