Nigeria Leaders Pay Tribute To Leah Sharibu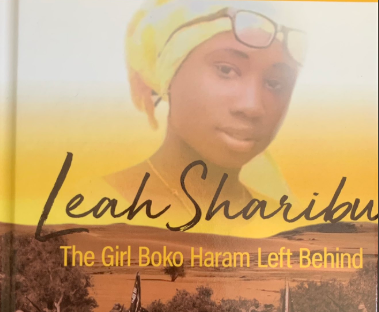 Leah Sharibu, the girl who refused to renounce her Christian faith to be freed from her captors- Boko Haram, is 16 years old today.
Nigeria leaders in their numbers have showered tributes on Leah Sharibu, commending her doggedness and courage to hold on to the Christian faith at the expense of her life.
She alongside about 111 other students of Government Girls' Science and Technical College, Dapchi, Yobe State were abducted by the Boko Haram insurgency group in 2018
About 96 of the abducted girls were released, five died in the process of freedom but Leah was left behind because she refused to renounce her faith.
Years after years, civil society groups, non-governmental organisations, advocacy groups and the international community staged protests at different times to pressure the government to ensure the release of Leah Sharibu.
Her mother, Rebecca Sharibu, for over four years have had to live in uncertainty of the state of her daughter, Leah, who Nigeria's President Muhammadu Buhari kept on assuring that his government will ensure she is freed and reunited to her family.
Like every year since her abduction, Leah Sharibu is marking her 16th birthday in captivity of the Boko Haram insurgency group.
There are currently no signs of Boko Haram reaching an agreement with the Nigerian government. Also, there are no signs that the country's security agencies are near securing her release.
"As Leah Sharibu marks her birthday in captivity today, I join other Nigerians and lovers of peace in the world to urge the FG Govt to ensure her release. God will sustain and her family members," said former Ekiti State Ayo Fayose said.
"Happy 16th birthday to Leah Sharibu," Gombe State governor Ibrahim Dankwambo said in a tweet.
"Never to be forgotten! You are in our thoughts and prayers. Many happy returns. #FreeLeahSharibu"
Former Nigeria aviation minister Femi Fani-Kayode said: "Today is Leah Sharibu's birthday. She has been held captive by Boko Haram for over 400 days now simply because she has refused to renounce her Christian faith. She is a reference point for courage, strength and faith and a source of inspiration and pride for every believer."
He prayed that "May God continue to be with her and may He grant her freedom from her cruel captors."
A former education minister and presidential candidate Obiageli Ezekwesili said, "History will record that a young daughter of our country."
"LeahSharibu was left behind when her schoolmates were retrieved from terrorist abduction. She stood unwilling to negotiate her faith for freedom. Buhari promised, yet Leah is still with terrorists. She's 16 today. Tragic," Ezekwesili, who led many protests for Leah's release said in a tweet.
Former presidential spokesman and campaigner of FreeLeahSharibu movement, Reno Omokri, called on Nigerians and the international community to be unrelenting in their prayers and pleas to the government for Leah Sharibu's release.
RELATED:next-seasons-uefa-champions-league-manchester-city-could-banned-from-participating