Nigerian Airforce Shortlisted Candidates 2020 (Download PDF Full List)
Nigerian Airforce Shortlisted Candidates 2020 (Download PDF Full List)
We are pleased to inform the general public especially those who took part in the just-concluded NAF recruitment that the Nigerian Airforce Shortlisted Candidates 2020 is out.
NAF Shortlisted Candidates 2020 PDF, Eligible applicants for the 2020 Nigerian Air Force (NAF) Zonal Recruitment Exercise for Airmen/Airwomen are to report to their various zonal centers on 16 August 2020 at 7:00 am.
There are ONLY 15 zonal centres namely: Bauchi, Benin, Enugu, Ilorin, Ipetu-Ijesha, Jos, Kaduna, Kano, Lagos, Maiduguri, Makurdi, Minna, Port Harcourt, Sokoto and Yola.  Applicants are to report with their original and photocopies of all relevant documents.
They are once more reminded that the Nigerian Air Force Recruitment process is completely FREE OF CHARGE and without any form of gratification.
Applicants are strongly advised NOT to have any dealings with anyone demanding money as a guarantee for recruitment into the Nigerian Air Force, as no application is required to make any payment to any individual or bank account at any time during the recruitment process.
Below is the 
TABLE OF CONTENTS FOR THE Nigerian Airforce Shortlisted Candidates 2020 (Download PDF Full List)
| | | |
| --- | --- | --- |
| SERIAL | SCREENING CENTRE | PAGE NO |
| (a) | (b) | (c) |
| 1. | BAUCHI | 1 – 102 |
| 2. | BENIN | 103 – 147 |
| 3. | ENUGU | 148 – 211 |
| 4. | ILORIN | 212 – 275 |
| 5. | IPETU-IJESHA | 276 – 312 |
| 6. | JOS | 313 – 386 |
| 7. | KADUNA | 387 – 837 |
| 8. | KANO | 838 – 947 |
| 9. | LAGOS | 948 – 1111 |
| 10. | MAIDUGURI | 1112 – 1182 |
| 11. | MAKURDI | 1183 – 1309 |
| 12. | MINNA | 1310 – 1384 |
| 13. | PORT-HARCOURT | 1385 – 1501 |
| 14. | SOKOTO | 1502 – 1560 |
| 15. | YOLA | 1561 – 1669 |
 The table above shows the table of content and how to navigate to your state to search your name. 
Download the Nigerian Airforce Shortlisted Candidates, names for the 2020 intake PDF using the Link
Nower July Stipend and Backlogs: No Words from Sadiya and OAGF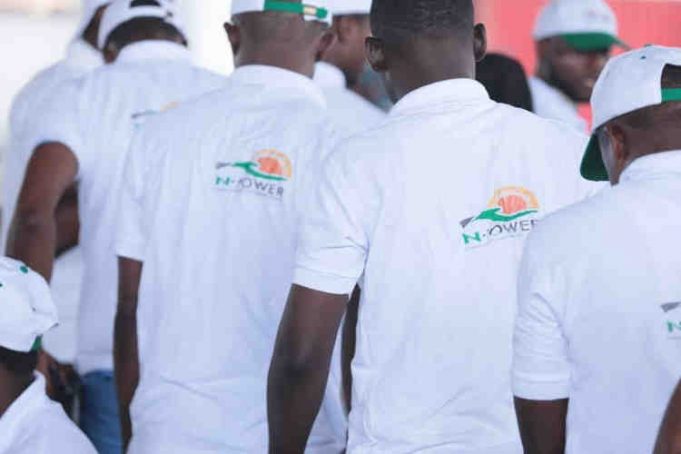 Nether the Ministry of Humanitarian Affairs, Disaster Management, and Social Development, headed by Unar Sadiya Farouq nor the office Accountant General of the Federation has given reason(s) for the delay of Stipends and backlogs related issues lately.
Batch B's volunteers of the Npower scheme were dislodged from the programme without going home with their July's stipend- an outrage many condemned and tagged inappropriate.
Apply for Survival Fund and Get up to N50k from FG
The silence maintained by the two side's shows "carefree" attitude of public offices to the public
Volunteers of the Npower Programme have taken to social media demanding the immediate release of their earned stipends
Similarly, the 14,000 outstanding stipends owed from March to July, 2020 is yet to get the needed attention from concerned authorities
Many volunteers now count on the President's Independence Day speech, which will be delivered on first October, 2020. Marking the nation's 60th independent
It is worthy to mention that, both Sadiya and the office Accountant General of the Federation had once promised to rectify these issues, but failed to take put their words into action, and the delay lingers
Npower states executives had a Press release in Illorin, the Kwara state capital, North Central Nigeria, where they appealed to the presidency and the national Assembly to pay all stipends and backlogs to mitigate the coviv-19 pandemic on volunteers
" Over 14,000 N-Power Beneficiaries have not been paid their monthly stipend since the month of March to July, 2020 with the claim from Hon. Minister Hajia Sadia Umar Farouq that it was caused by GIFMIS new payment platform that flagged their account.
Not resolving to pay them their stipends till date after her promise, which is totally inhuman because they have been suffering for the past 5 months without payment.
We implore the Federal Government to quickly implement the transition program for the exited N-Power Volunteers latest by 1st October, 2020 to reduce the suffering already meted on us.
Therefore, we enjoin volunteers across the country to remain calm, focus and steadfast as we await the next line of action after October 1st speech of President Muhammadu Buhari. By then, we would have known the plan the government has for us.
The 5 months unpaid stipends to 14,000 Volunteers, outstanding backlogs, the July stipends for Batch B should be released to the beneficiaries without further delay"-Npower State Executive Press Release 2020
Accion Microfinance Bank Limited Recent Available Job Opportunity
Accion Microfinance Bank Limited  – Established in 2006, began operations in May 2007 on license from the Central Bank of Nigeria. Our management team comprises seasoned and distinguished professionals from diverse backgrounds complemented by the expertise of our technical partners, ACCION International.
At Accion Microfinance Bank our core values, business philosophy and methodology distinguish us as one of the leading microfinance banks in Nigeria. We are recruiting to fill the position below:
Job Title: Regional Control Manager
Location: South-South
Job Type: Full time
Job Responsibilities
Coordinate all activities of Branch Controllers (BC) and report to the Operations Risk Manager
Implement monthly time table and BC rotation in branches within cluster arrangement for the purpose of ensuring controls around staff rotation is maintained
Receive, review and summarize monthly reports from Branch Controllers and submit weekly report to the Operations Risk & Control Manager.
Ensure prompt resolution of all recommendations in internal audit report, regulatory examiners report and other statutory examiners report involving the branch under his/her purview
Review daily risk report for branches with special focus on locations being supervised. Identify branches/AOs/SAOs with high PAR or fraud pointers/alerts and direct prompt investigation of portfolio of such branches/Account Officers/SAOs and submit report
Direct monthly investigation of AOs/SAOs in ?stop and Recover? and ensure reports thereof are review and submitted to the supervisor
Conduct special investigation as maybe directed by the Head Risk and Internal Control
Ensure prompt and qualitative rendition of relevant reports which include but not limited to Weekly Activity Report, Vault balancing Report, Downtime Report, Risk Event Report.
Review the GLs of branches under supervision to uncover hidden frauds or unusual balances.
Make periodic visit to BCs in branches for training, hand holding and guidance on the requirements of their jobs and responsibilities.
Educate and train branch staff (Operation, Commercial and others) on compliance, policy and issues and improve compliance culture in the assigned branches
Provide Control and Compliance Counselling, Advisory and Decision Support Service to branch
Ensure that all activities expected for review as stipulated in the Control checklist are performed by the branch ? e.g. cash management, documentation on loans disbursed, assets verification, transaction call overs, ATM and PIN review etc.
Ensure branch staff comply with dress code, bank?s code of conduct, Policy/Procedure and Regulations.
Participate and make input in review of processes, procedures and policy manuals
Qualification & Experiences
Excellent oral and written English communication skills
Financial services industry knowledge.
Extensive Working Knowledge of Microsoft word, Excel and power point, Internet, Intranet Mailing facility and the core banking application of the bank
Conceptual Skills
Microfinance industry knowledge
Minimum of B.Sc. / HND in Accounting or other numerate course with ACA/CIBN certification
Minimum of 7 years working experience with at least 2years in a financial services environment
Minimum of 2years experience in internal control/audit functions in banking industry.
Key Performance
Required Knowledge:
Strong analytical skills
Excellent presentation skills, innovative skills
To Apply
Interested and qualified candidates should:
Click here to apply online
Application Deadline: 26th September, 2020.
Premier Medical Systems Nigeria Limited Current Job Opportunity
Premier Medical Systems Nigeria Limited is a physician led digital health social enterprise. We specialize in the design, development, deployment and support of solutions in the Healthcare sector. Our focus is to leverage Information Technology (IT) to improve access to healthcare in Africa. We are recruiting to fill the position below:
Job Title: Graphic Designer
Location: Ikeja, Lagos
Job Summary
Our Ideal candidate should understand the entire process of defining requirements, visualizing and creating graphics including illustrations, logos, layouts and photos
The graphics should capture the attention of those who see them and communicate the right message.
Job Description
Use digital illustration, photo editing software, and layout software to create designs
Create visual elements such as logos, original images, and illustrations to help deliver a message
Design layouts, including selection of colors, images, and typefaces
Incorporate changes recommended by clients into final designs
Requirements
Proficiency in creative tools (Photoshop, CorelDraw, etc.)
Candidates should possess 1-2 years work experience.
Video editing skills is a plus.
Reliable, independent, professional, detail and quality-oriented.
Ability to work under pressure and tight deadlines while delivering quality results.
Excellent written and verbal communication skills.
High willingness to learn.
To Apply
Interested and qualified candidates should send their CV to: [email protected] with the subject: Graphic Designer.
Application Deadline: 30th September, 2020.