Npower Application Portal 2020 Open Go to www.npower.fmhds.gov.ng to Apply at 11:45 pm on 26th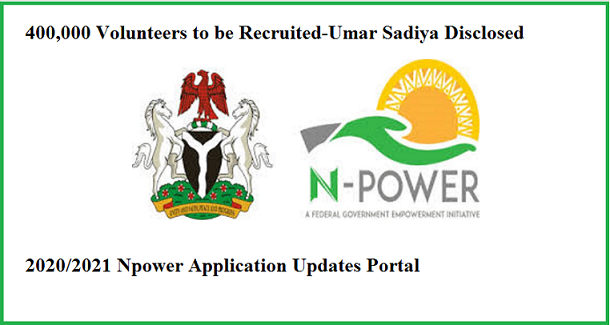 www.npower.fmhds.gov.ng: Npower Application Portal 2020 Open Go to www.npower.fmhds.gov.ng to Apply
The Npower application portal will open at 11:45 pm on June 26, 2020, to all eligible Nigerians.
THIS ARTICLE HAVE BEEN UPDATED YOU CAN APPLY NOW
The only portal to apply is www.npower.fmhds.gov.ng
Before you go on to apply, ensure you have the followings the go to www.npower.fmhds.gov.ng
A printout or accurate details of your Bank Verification Number (BVN).
 A recent passport photograph OMB) either JPEG or PNG files
Valid Contact – Emila address or a working phone number
Your Degree Certificate and NYSC certificate. if you are a graduate and wish to apply for N-Teach or N-Health.
Applicants are to note that the application process is completely free and there is no application fee and there is no application free.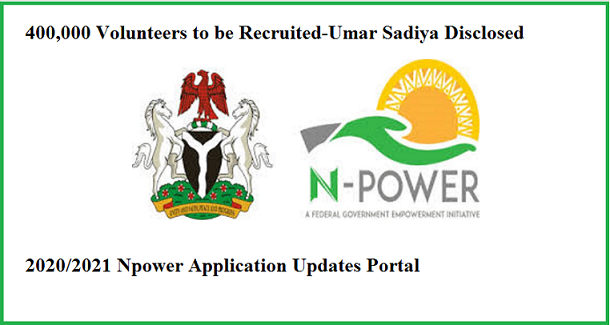 Applicants are requested to read and understand all relevant information prior to applying. The application should note the following steps
Requirements for the Npower 2020 Batch C Programme www.npower.fmhds.gov.ng
www.npower.fmhds.gov.ng Once you get on the application portal, you will be required to read the terms and conditions of the N•Power Programme and accept that all this information provided is truthful and accurate.
Input your valid contact information (Email & or Phone Number)
Once your email address has been confirmed, fill in your 11-digit BVN and date of birth in the following order (dd/mm/yy).
If Your BVN details are not inaccurate, you will not be permitted to go to the next interface.
Education and Programme Page:
Kindly Indicate if you have received education or not.
The N-Power programme is open to all.
The N•Teach and Npower -Health sub-programmes ars however open to only graduates.
(in addition. please note that for N-Power Health selection preference will be given to holden of Bachelors of Degree, HND in health sciences such as Medicine, Microbiology, Nursing. Pubic.
Where applicable, you will be required to upload your degree certificate and NYSC certificate.
The Information will redirect you to your email address for confirmation.
BioData and Contact Page 
Fill in your surname, first name, and middle name In identical terms to your in the information.
Employment and Other Detail, Pages
You will be required to answer some questions and upload your Government Issued identity Card.
Kindly note that the acceptable Government IDs are:
International Passport
National ID Card Issued by NIMC.
Valid Driver's License
Permanent Voter's Card
Do not input your details on any platform that Npower has not put up on their platform and all intending applicants should follow us for more updates.
Related Articles 
Also, for those who wish to get the past questions sent to their emails, you can specify with your comment below or share this article to your social network and download link will automatically be generated.
Viva Cinemas Recent Job Vacancy – Apply Now!
Viva Cinemas – Furnished with state of the art Dolby Surround sound with JBL speakers and projectors from Christie, 7 large screens (3D included), spacious foyer and awesome concession, Viva Cinemas provides a good bouquet of Hollywood, Bollywood and Nollywood movies to cater for you. We are recruiting to fill the position below:
 
Job Title: Projectionist
Location: Ikeja, Lagos
Job Description
The Projectionist is responsible for all day to day technical operations of the cinemas and ensuring high quality and standards, in line with Health & Safety requirements are maintained
He will be responsible for the planning, organizing and implementation of the maintenance and operation of performance-related equipment at the cinemas, including projectors, speakers and other technical systems used during movie screenings/ cinema events.
Job Requirements
Good IT and technical skills.
Exceptional customer service and people skills
Team working skills
Knowledge with editing of media / video materials, such as raw footage / trailers.
To Apply
Interested and qualified candidates should send their CV and Application Letter to: [email protected] Please use Location / Job Position / Name as Subject. Example: Ikeja / Projectionist / Mayowa Johnson.
Application Deadline: Not Specified.
Action Against Hunger Current Job Vacancy – Apply Here!
Action Against Hunger is the world's hunger specialist and leader in a global movement that aims to end life-threatening hunger for good within our lifetimes. For 40 years, the humanitarian and development organization has been on the front lines, treating and preventing hunger across nearly 50 countries. It served more than 21 million people in 2018 alone. We are recruiting to fill the position of:
Job Title: Consultant – Rapid Response Mechanism Interventions Evaluation
Location: Nigeria
Project Background
Rationale for the Project:
Action Against Hunger is a key member of the core Rapid Response Mechanism (RRM) Technical Working Group in North East Nigeria, along with DRC and NRC that works in partnership with Federal, State and LGA level Government Officials, as well as, relevant Sector-working group to coordinate responses.
In 2019, the Action Against Hunger Rapid Response Team was the first partner to provide critical emergency services for several crises – the influx of IDPs in Monguno IDP in January, the fire outbreaks in Gajigana in April, and the influx of returnees in Rann May. Action Against Hunger also engaged in three joint need assessments together with other RRM partners in Gajigana, Maiduguri and Borno State following the floods in 2019 to inform subsequent responses.
Action Against Hunger is able to quickly operationalize a high quality RRM response and adequately monitor provided services with the presence of a fully RRM dedicated team that includes an Emergency Coordinator, an RRM Wash team, a Logistics Manager and M&E manager. With three years of experience in launching RRM responses in Borno and Yobe state, Action Against Hunger has developed relationships with communities and Government stakeholder's and has established acceptance and a wide awareness of the humanitarian services we deliver to conflict affected populations. As a result, in 2019 the RRM team's surveillance of emergencies received first-hand information about new crisis from members of the communities that had previously received support.
Action Against Hunger would like to reflect on these past three years of implementing RRM in Northeast Nigeria, through an external independent study.
Geographical scope covered by the analysis:
The geographical scope of the evaluation will cover Borno and Yobe States, Nigeria (subject to change depending on security concerns).
Purpose and Objectives of the Study
Objectives of the Evaluation:
The overarching purpose of the evaluation is to assess the overall performance of the project in line with North East RRM strategy and to determine if it has achieved its intended outputs and outcomes.
Likewise, the study should clearly explain why (or why not) these outputs and outcomes were achieved through an integrated analysis of the entire result chain (inputs, activities, outputs outcomes and likelihood of impact) and other contextual factors.
The study will use OECD DAC criteria (effectiveness, efficiency, relevance, sustainability and impact) in addition the consultant will look at design, coverage and coherence.
The consultant will draw the extract the best practices, lesson learned, what worked and what did not and recommendations to enhance the quality of AAH future programming for emergency response.
Profile of the Evaluator
The study will be carried out by an international or national consultant with the following profile:
Experience in WASH and NFI sector with particular experience in rapid emergency response
Significant field experience in the evaluation of humanitarian / emergency projects;
Relevant Degree / equivalent experience related to the study to be undertaken;
3-4 years Years of experience.
Significant experience in coordination, design, implementation, monitoring and evaluation of programs;
Good communications skills and experience of workshop facilitation;
Ability to write clear and useful reports (may be required to produce examples of previous work);
Fluent in English;
Understanding of donor requirements;
Ability to manage the available time and resources and to work to tight deadlines;
Independence from the parties involved.
Familiarity with the context of the humanitarian situation in Northeast Nigeria will be an added advantage.
To Apply
Interested and qualified candidates should send their expression of interest electronically with subject "PD-ABU-01114-001_EoI for Independent RRM Evaluation Consultancy" to: [email protected] in order to receive the full ToR.
Application Deadline: 24th September, 2020.
Note: Proposal without request of the full ToR will not be accepted.
Application Portal for N-Power Batch "A" & "B" Beneficiary Transition Database – Apply Now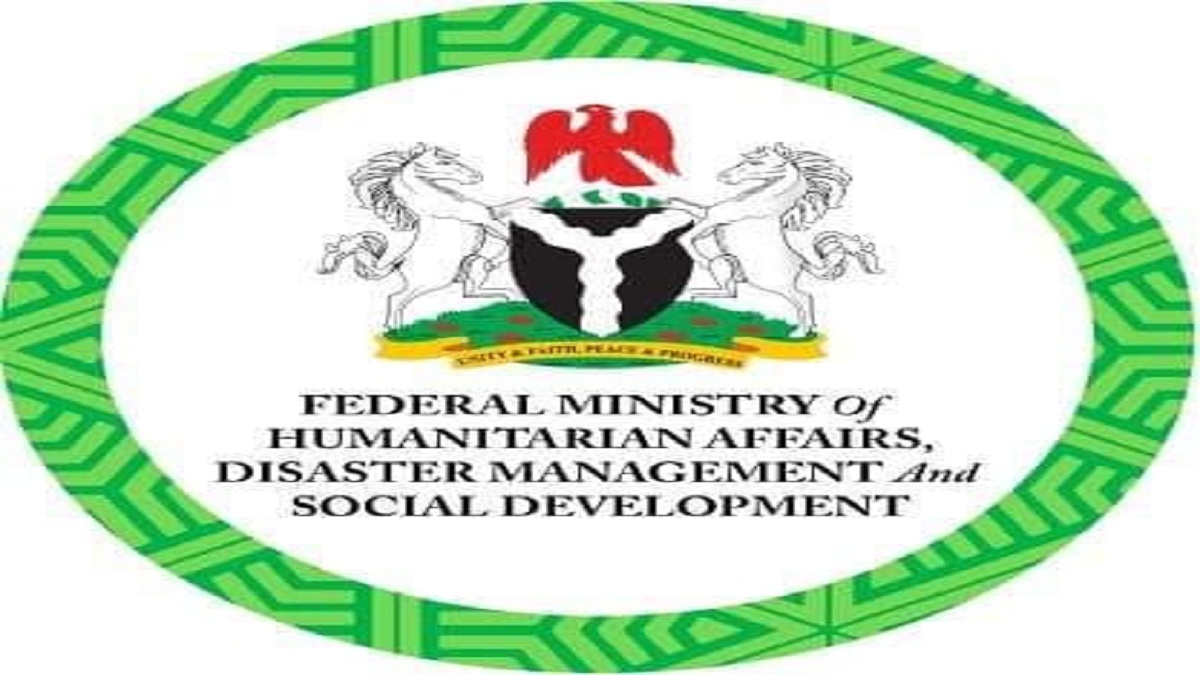 This is to inform the general public that Nasarawa State N-Power Implementing Office has made some important updates to the new Website specifically designed for the Exiting N-Power Batch A and B beneficiaries in the state, in line with the latest Template received from the Federal Ministry of Humanitarian Affairs, Disaster Management and Social Development for the Transitioning opportunities into Government Entrepreneurship programmes being deliberated by the Federal Government of Nigeria.
Download Npower Transitioning Past Questiona and answers Here
Consequently, it is expected that all Exiting Batch A and B in Nasarawa State who are interested in the Transitioning opportunities by the Federal Government of Nigeria to visit our Website with this link- https://nasarawastatesip.com/npower-beneficiary/ using their Smartphones/Computers or visit the nearest Cafe close to them to update their information which includes the following;
i. N-Power ID ( ie the Unique Identification number found on your NPower Profile Page eg NPVN/NA/2016/XXX).
ii. Are you currently Employed(YES/NO).
iii. Do you want to participate in the Transition opportunities (YES/NO).
This exercise has a limited time frame beginning from Friday 28th August 2020 to Saturday 29th August 2020, closing time 2:pm. All interested beneficiaries in Nasarawa State are encouraged to update their bio-data on our website https://nasarawastatesip.com/npower-beneficiary/ on or before the deadline to avoid being excluded from the Transition plans by the Federal Government of Nigeria.
On this note the general public is requested to give this Announcement the attention and seriousness it deserves, please.