Npower to Employ Additional 1 Million Applicants – FG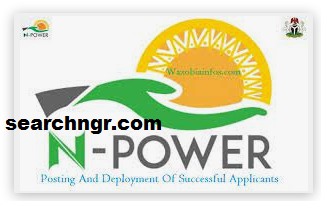 President Muhammadu Buhari has instructed the … Minister to employ an additional 1 million applicants to the Npower voluntary scheme.
This came after a new set of volunteers were recruited into the Npower Programme as batch C. N-Power is a youth empowerment scheme of the Federal Government under the National Social Investment Programme that provides a platform for skills acquisition and development for hundreds of thousands of beneficiaries.
TRENDING NOW
According to the Humanitarian Affairs Minister, Sadiya Faroug, the President directed her ministry to accommodate more N-Power beneficiaries, adding that Batch-C of the scheme, which admitted over one million persons, had been inaugurated.
She disclosed this at the handing over of feeding utensils by the humanitarian ministry to beneficiaries of the National Home-Grown School Feeding Programme, another NSIP scheme, in Nasarawa State.
In her remarks at the event, she said this is in line with President Muhammadu Buhari's directives for the expansion of the programme to accommodate an additional one million beneficiaries. She said.