NYIF: 10,000 Youths Shortlisted For Disbursement – View List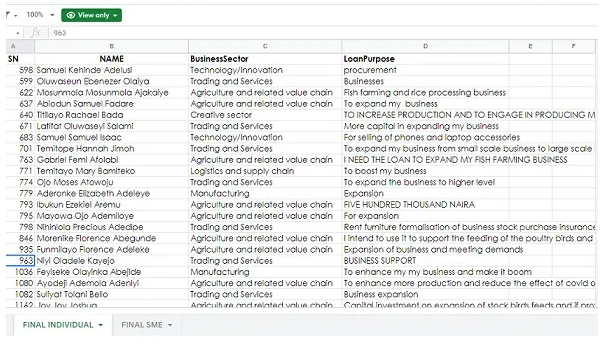 The Federal Government through the Ministry of Youths and Sports Development has shortlisted another batch of 10,000 youth, for the Nigeria Youth Investment Fund (NYIF) and fund disbursement.
Visit here to Download Complete list
Mr. Sunday Dare, the Minister of Youths and Sports Development confirmed it on Tuesday, the 6th of January 2022.
TRENDING NOW
With the successful completion of this pilot phase, NIRSAL has cleared names of another ten thousand (10,000) for training and subsequent loan approval and disbursement. Loans are in the range of two hundred and fifty thousand (N250,000) to three million Naira (N3,000,000).
"These names are available on the FMYSD website and NOYA website. Checks done include Age, BVN whether or not the individual has an existing government loan or has received Covid-19 business payments.
For any other information regarding this you will want to know, kindly leave a reply below using the comment box and we would be available to respond to your questions.