Oyetola Begins Disbursement Of Over N636m to 2,000 Beneficiaries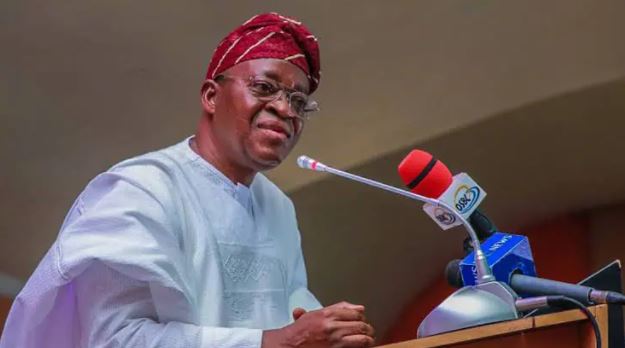 Osun State Governor Adegboyega Oyetola will today begin the disbursement of N636,195,000 among 2,000 beneficiaries.
The disbursement, which will hold at Mandela Freedom Park, Osogbo, is in continuation of the Medium, Small, and Micro Enterprises Development Fund from the Central Bank of Nigeria (CBN), in conjunction with the state.
TRENDING NOW
The acting General Manager of Osun Micro Credit Agency, in a statement by the media office of the agency, Mr. Sanya Olopade, said: "With today's disbursement launch by Governor Oyetola, the total number of beneficiaries will be 31, 888 and the total amount disbursed for Medium and Small Micro Enterprises Development in the state so far will be N6.5 billion."
The categories of beneficiaries expected at the venue today, as contained in the statement, are artisans, traders, farmers, manufacturers, and producers under the Small and Medium Enterprises, individuals, and the public.
The statement enjoined beneficiaries and other expected dignitaries to arrive at the venue not later than 9 am to receive their benefactor and facilitator of the financial intervention, Governor Oyetola, by 10 am.