Packing Machine Technicians at Great Nigeria Biscuit Company Limited – How Now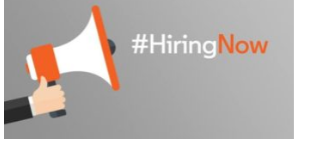 Great Nigeria Biscuit Company Limited is recruiting to fill the position of: Packing Machine Technician. The position is located in Ogun State. Interested candidates should possess relevant qualifications. 
TRENDING NOW
We are recruiting to fill the position below:
Job Title: Packing Machine Technician
Location: Ogun
Job Description
Operate packaging machinery of several types at varying stages of the production line, performing actions quickly and safely at all times
Sort and weigh products after packaging to ensure requirements are met and no mistakes have been made.
Ability to operate and repair Pilo Packing Machine and Vertical Form Fill Seal Packing machine.
Perceive the packing line ahead of you to anticipate errors and make adjustments as needed to prevent slowing down more than necessary
Perform simple hourly maintenance on your machine to ensure it is completely functional and safe to operate
Complete paperwork and other minor administrative tasks at the beginning and end of your shift, carefully ensuring all information is entered correctly and clearly
Support other machine operators to ensure no workers become fatigued or distracted during daily operation
Report malfunctions or errors to supervising staff immediately and relay important information about the issue.
Requirement
Working experience in a Biscuit company is a must.
Application Closing Date
21st April, 2021.
Method of Application
Interested and qualified candidates should send their CV to: hrcapitaldata@yahoo.com using the "Job Title" as the subject of the email.