Photos from Lebanon Explosion today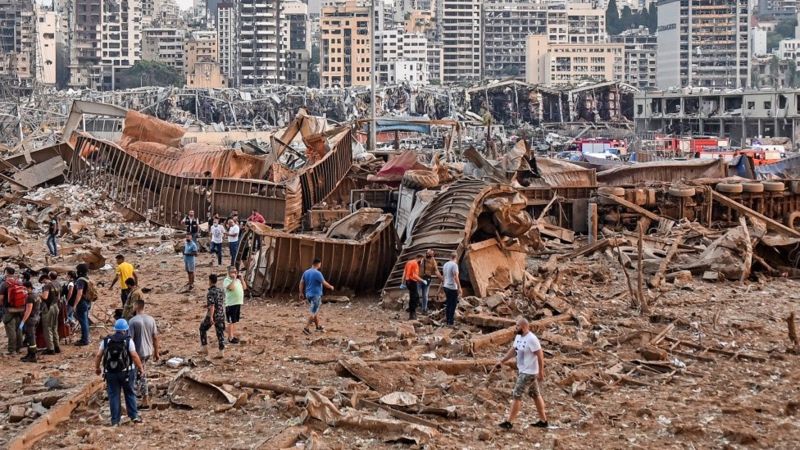 The death toll from Lebanon explosion on Tuesday has risen to at least 100 persons according to Lebanon health Ministry, while about 4,000 injured.
The meeting of the Higher Defence Council that President Michel Aoun Chairman said the government should declare a two-week state of emergency in the capital Beirut during a cabinet session meeting on Wednesday.
Below are photos of how Lebanon looks like after the explotion.
Before the explosion that occured on Tuesday, Lebanon has been suffering from crises.
The government of Lebanon has implement strict lockdown which was relax some weeks ago.