President Buhari Signs 2019 Budget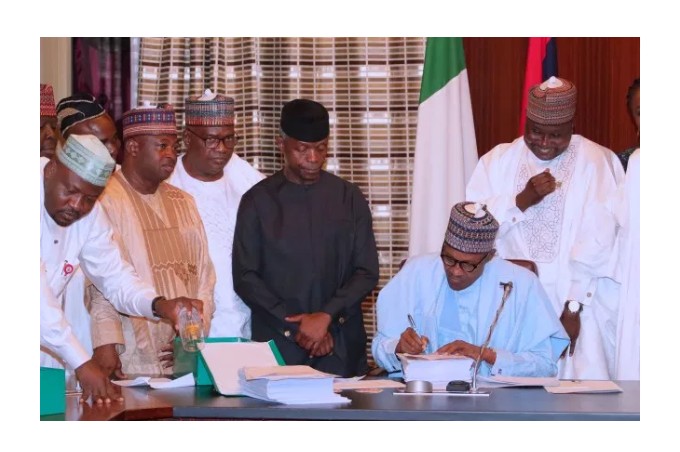 President Muhammadu Buhari has signed the 2019 Appropriation bill of N8.91 trillion into law few weeks after it was passed by the National Assembly.
The budget consists of N4.65 trillion recurrent expenditure, N2.94 trillion capital expenditure, statutory transfer of N502.58 billion, N2.25 trillion for debt servicing.
He said,
I want to thank our colleagues, particularly for their understanding and for us to be able to meet today's deadline in passing the bill and I thank the Committee on Appropriation too.
I hope that with this budget passed, the Executive will also ensure the full implementation of the budget for the benefit of Nigerians as a whole.