President-Buhari to visit Saudi for Umrah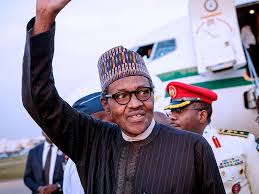 Nigeria's President Muhammadu Buhari is due to visit Saudi Arabia on lesser Hajj and will depart Abuja on Thursday, a government statement released on Wednesday said.
Buhari's five-day visit to the Middle East country is on the invitation of King Salman Bin Abdulaziz.
"The President, accompanied by close personal aides, will embark on the journey on Thursday, 16th May," the statement said.
"He is expected back in the country on Tuesday, 21st May."
RELATED: Rochas Okorocha Commissions Justice Oputa Court Complex