Stop giving bribe to the police, immigration, others – VP Osinbajo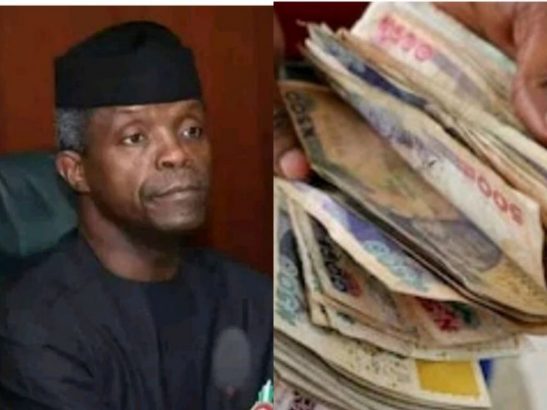 Vice President Yemi Osinbajo has advised Nigerians against the act of giving bribes to police, customs, FRSC, Immigrations and other officers.
The Vice President made this known today May 15th when he declared open the anti-corruption conference tagged "Collaborative Approach to Eradicating the Evils of Corruption in Nigeria.''
Speaking at the conference, Osinbajo said that debt and poverty doubled due in spite of the high oil revenues in Nigeria's history, the debt doubled due to the endemic corruption that has plagued the country.
Related President-Buhari to visit Saudi for Umrah
He, however, noted that many of the agencies in this administration have shown their support towards the war against corruption which he says the administration of President Buhari is yet to win.
Corruption in the issuance of contracts , licences and other government approvals. There is no reason why any Nigerian should have to give bribe to law enforcement agents for obtaining drivers licenses or passports, or to clear goods at our ports.
All the relevant government agencies have shown a serious commitment to eradicating these forms of corruption; our next level is to create the environment for collaboration between our agencies, civil society and other stake holders.'' he said