Yakubu Dogara-Abolished Age Limit On Employment – Jobs/Vacancies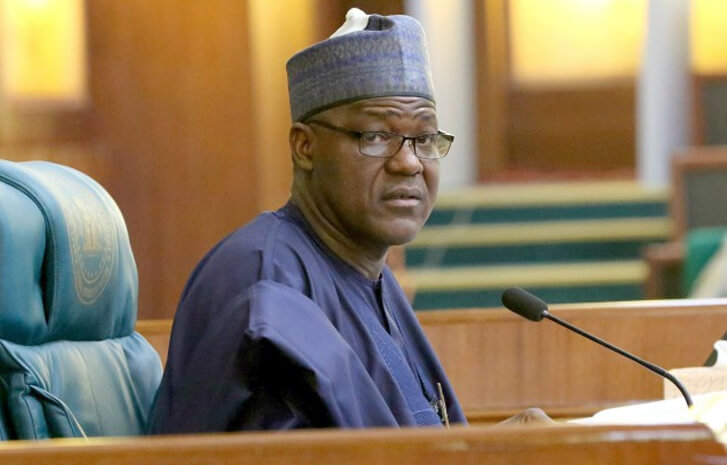 Yakubu Dogara, Speaker House of Representatives

The House of Representatives on Wednesday abolished age discrimination against job seekers in Federal Government Ministries, Agencies and Departments (MDAs).

This followed the passage, by the lawmakers, of a "Bill for an Act to Eradicate the Age Discrimination against Job seekers in Federal Government Agencies," sponsored by Sergius Ogun (APC, Edo) and Babajimi Benson (APC, Lagos).

The bill, which was read for the second time in 2018, subsequently passed third reading after unanimous adoption by the lawmakers and Speaker Yakubu Dogara.

Ogun, moving a motion for a third reading of the bill, said the new law seeks to ensure that no Nigerian job seeker is disqualified from government employment on the basis of age.

He noted that the bill, when enacted, would first take effect in Federal Government MDAs with the hope that private employers of labour would follow suit later.

"It is a key responsibility of we parliamentarians, as representatives of the people, to ensure that no Nigerian job seeker is discriminated against with regard to age in employment opportunities in Federal Government Ministries, Departments and Agencies (MDAs)," Ogun submitted.

The lawmaker added that the bill would also ensure that the fundamental human rights of job seekers are safeguarded while significantly reducing the spiralling number of unemployed graduates and school leavers on the streets.

He lamented that the incessant strikes by the Academic Staff Union of Universities (ASUU) has made it almost impossible for Nigerian university students to graduate within stipulated time, hence the necessity of the bill.

Meanwhile, Benson, a co-sponsor of the bill, pointed out that apart from age, sex, religion and ethnicity, were other variables in which discrimination is rampant in government employment.

He therefore called for the abolition of such barriers that "deprives qualified, energetic, and patriotic Nigerians the opportunity to fulfil their goals and contribute to societal development."

In his contribution, Deputy Speaker, Yusuf Lasun (APC, Osun) argued that the major aim of the bill has been taken care of by relevant provisions of the 1999 Constitution as amended, which if enforced, could be taken advantage of by anyone affected by discrimination in government employment.

For House spokesman, Abdulrazak Namdas (APC, Adamawa), age ceiling for job seekers could only apply to societies with stable education calendar, not in Nigeria with recurring strikes, especially in public universities.

When put to voice vote by Speaker Yakubu Dogara, the bill was unanimously adopted and passed for third reading.
Edo results: Obaseki winning, godfatherism shamed – Omokri mocks Tinubu, Oshiomhole
Reno Omokri, a former aide to ex-President Goodluck Jonathan has mocked the National Leader of the All Progressives Congress, APC, Asiwaju Bola Tinubu and Adams Oshiomhole as results of Edo governorship election trickle in.
Governor Godwin Obaseki, who contested Saturday's governorship election on the platform of the Peoples Democratic Party (PDP), is in an early lead as results come in.
Pastor Osagie Ize-Iyamu seems to be behind Obaseki despite support from Oshiomhole and Tinubu.
Omokri, reacting to the results announced so far by INEC, said the forces of godfatherism are being shamed in Edo.
According to the former presidential aide, results from Edo governorship election proves that Edo is different from Lagos State.
NEWS:  Edo decides: Soldiers have taken over Owan West collation centre – PDP cries out
Omokri on his Twitter handle wrote: "me The @OfficialPDPNig is coasting to an easy victory in Edo, going by official @INECNigeria results so far released.
"The forces of godfatherism are being shamed. Oshiomhole and Bola @AsiwajuTinubu now know that Edo is definitely not Lagos!"
Edo 2020: PDP accuses APC of mounting pressure on INEC to alter results
The Peoples Democratic Party (PDP) has accused the All Progressives Congress (APC) of mounting pressure on the Independent National Electoral Commission (INEC) to alter the results of the governorship election in various parts of Edo State in favour of the APC.
In a statement, Kola Ologbondiyan, National Publicity Secretary of the party, noted: "We have been informed that the INEC Chairman has come under intense pressure from the APC to allow the replacement of results declared in the riverine areas of Edo State in order to jerk up figures for the APC.
"The PDP has also observed that INEC's virtual portal is increasingly becoming unstable. We also have information on ploys being undertaken to replace results in Fugar and other adjoining local governments, all in Edo North."
The party appealed to INEC Chairman not to "fall for this pressure in the interest of the unity and cohesion of our country.
NEWS:  Edo Decides: Voters resist, descend on ballot box snatcher [VIDEO]
"We have the results as already declared in the various polling units and we urge INEC to confine itself to these results already declared by its officials at the polling units.
"We invite Nigerians to closely monitor results being declared on the INEC virtual portal to ensure the wishes of the people of Edo State are not altered overnight."
EPL: Micah Richards predict position Man Utd will finish this season
Former Manchester City player, Micah Richards, has predicted the position Manchester United will finish this season in the English top-flight league.
Man United finished in the third position on the Premier League table last season.
Ole Gunnar Solskjaer's side lost 3-1 against Crystal Palace on Saturday in their first Premier League fixture.
Richards now believes the Red Devils cannot compete for the Premier League title this season, adding that the Old Trafford club will be far behind Liverpool and Man City on the Premier League table.
"I do not think United have strengthened enough at present to challenge for the title [this] season," Richards told Sky Sports before Man United's clash with Crystal Palace.
"I think the arrival of Donny van de Beek improves them, but when you look at Manchester City and Liverpool, their cohesion is infinitely better than United's still.
NEWS:  EPL: Solskjaer told players to sign after 3-1 defeat to Crystal Palace
"When you get new players, it does not mean you are going to be a great team overnight.
"When you look at what Jurgen Klopp has done… he arrived at Liverpool five years ago, and it took him time to reach the heights.
"I think they will be massively improved and they have got more strength-in-depth, but I still think they will be far off Liverpool and Manchester City."