Twitter Recruitment 2021 Apply as Analyst, Safety Operations (Ghana and Nigeria)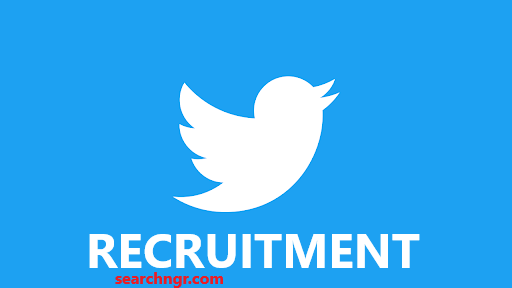 Twitter Recruitment 2021 Apply as Analyst, Safety Operations (Ghana and Nigeria): Nigerian and Ghanian young techs can take advantage of the opportunity to work for Twitter HQ in Ghana. Check their website and start applying.
The only official website to apply is https://careers.twitter.com/en/roles.html
Twitter's mission is to serve the public conversation, and it's essential – for the world and for Twitter – to increase the number of people who feel comfortable participating in it. In line with our growth strategy, we're excited to announce that we are now actively filling roles in Ghana.
TRENDING NOW on searchngr.com
Our teams must be more immersed in the rich and vibrant communities that drive the conversations taking place every day across Africa, and we can only do this by engaging local teams and tapping into their expertise and exceptional talent.
The Twitter Service organization within Twitter creates meaningful connections with customers that promote healthy exchange in the public conversation. Twitter does this by developing customer support solutions at scale in a rapidly changing and global environment.
Whether Twitter is optimizing operations, guarding the health of the service through proactive and scaled enforcement, or driving content and support channel strategies, we're with the customer every step of the way. 
Twitter Recruitment 2021 Apply as Analyst, Safety Operations (Ghana and Nigeria)
Twitter Service is seeking a Safety Operations Analyst in Ghana to work closely with policy teams, product, and vendor partners to launch, scale, and optimize solutions for the enforcement of safety and misinformation policies. To help drive Twitter's vision forward, Twitter is looking for an experienced, data-driven and solutions-oriented individual that can work across teams to ideate and execute safety and misinformation solutions with speed and quality.
What You'll Do:
As a Safety Operations Analyst, you will deliver efficient and high quality Safety Proactive and Reactive Enforcement models. For this role, we are looking for someone who cares deeply about safety in the Africa region, and can partner with our colleagues to drive a holistic approach to regional safety and misinformation-related enforcement issues.
Main Responsibilities for Twitter Recruitment 2021:
Use market specific knowledge, signals and insights to design and implement scalable solutions to improve the safety support of the Africa region, starting with West African markets
Develop and manage relationships with cross functional teams in your region,market and beyond to develop meaningful and scalable market solutions
Develop a deep understanding of safety policies, tools, workflows, and metrics. Act as domain expert and functional specialist for regional stakeholders.
Work with other market teams to support the development of a standardized market solution Strategy
Lead initiatives that center around the customer experience and improve policy efficacy, tooling and operational design to increase enforcement quality and reduce risk.
Influence new strategies, product launches and tactics using analysis and impact metrics to support your positions.
Articulate our enforcement and product strategies and represent the team as a functional specialist with stakeholders. Set priorities and effectively lead and execute cross-functional projects to further our strategic goals. Partner with user facing teams such as Global Content Partnerships, Sales, and Public Policy to understand their customer needs.
Work directly with the Twitter Service global leadership team to help prioritize and execute on Africa market strategic objectives.
Manage communications with vendors and internal escalations teams, drive root-cause-analysis for high visibility/risk escalations, and provide support for scaling solutions. Investigate and resolve high-profile issues thoroughly, and turn around any incidents or negative trends in operational work.
Monitor operational performance towards key metrics; identify and execute initiatives to increase operational effectiveness.
Develop and deliver training for various policies and workflows to large regional teams.
Facilitate feedback loops between product, enforcement, and policy teams.
Create and maintain documentation of all workflows and operational processes owned by the team.
Help define quality guidelines and perform quality reviews as needed.
Be an ambassador for keeping users safe on the platform
Who you are:
We're looking for a passionate team member with excellent communication skills, strong analytical skills, experience in supporting user/consumer operations in the Africa region (especially West Africa) and, of course, tons of enthusiasm for helping people and supporting Twitter's fast-growing user base.
What you must have to shortlisted for the Twitter Recruitment 2021
Experience working in an online operational environment, or in process design.
Experience working with SQL or on large data sets.
Familiarity with Lean, Kaizen, or Agile methodologies.
Experience working with outsourced vendors.
Expert understanding of operational metrics, and strong experience analyzing and using data to identify the root cause of problems, translating trends into actionable insights, and delivering process improvements at-scale.
Experience and strong interest in online safety or content moderation.
Experience with working on projects both independently and within a cross-functional team environment.
Ability to communicate complex ideas concisely and clearly, and to solve problems collaboratively and proactively.
Flexibility; open to changing priorities and managing multiple tasks simultaneously within compressed timeframes.
Qualifications
Graduate with 4-5+ years of experience in an operational role with a customer focus, or at least 5 years of experience in business process improvement or project management.
Ability to review sensitive and potentially disturbing content including but not limited to vulgar language, hate speech, violent threats, pornography and other graphic images.
Fluency in English and Pidgin is required. Additional French fluency is highly preferred.
A deep/nuanced knowledge of the Africa market (especially West Africa), with regards to cultural issues, political issues, market events, and typical online user behavior.
Ability to travel up to 10-20% to global offices and vendor locations
Company Description
Twitter is what's happening and what people are talking about right now. For us, life's not about a job, it's about purpose. We believe real change starts with conversation. Here, your voice matters. Come as you are and together we'll do what's right (not what's easy) to serve the public conversation.
Location
Ghana Remote