Apply for Travel Coordinator at the U.S. Embassy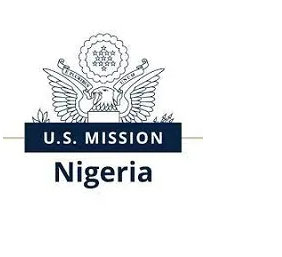 US Embassy– The U.S. Mission to Nigeria comprises of the Embassy in Abuja, FCT, and the Consulate General in Lagos. U.S. Consulate General Lagos is the Mission's representative to the Nigerian people in the southern region.
TRENDING NOW
Job Title: Travel Coordinator – Employees of the Mission All/or USEFMs, EFMs, or MOHs
Announcement Number: Abuja-2021-098
Location: Abuja
Series/Grade: FP – 0910 8
Hiring Agency: Embassy Abuja
Promotion Potential: FP-8
Work Schedule: Full-time – 40 hours per week
Overview
Hiring Path: Open to the public
Who May Apply / Clarification From the Agency:

For USEFM – FP is 08. Actual FP salary determined by Washington D.C.
Current Employees of the Mission – This includes U.S. Citizen Eligible Family Members (USEFMs); Eligible Family Members (EFMs); Declared Members of Household (MOHs), dependents of U.S. Personal Services Contract (USPSC) who are assigned under COM – All Agencies

Security Clearance Required: Public Trust – Background Investigation
Appointment Type: Permanent
Appointment Type Details: Definite not to Exceed (5 years)
Summary
The work schedule for this position is: Full Time (40 hours per week)
Start date: Candidate must be able to begin working within a reasonable period of time (6 weeks) of receipt of agency authorization and/or clearances / certifications or their candidacy may end.
Supervisory Position: No
Relocation Expenses Reimbursed: No
Travel Required: Not Required
Duties
Incumbent coordinates all USG official travel in the Abuja RSO territory and track all movements.
S/he informs customers of all travel related security recommendations and submits travel requests to the RSO for final approval.
This position requires a non-sensitive clearance.
S/he will refer to information gathered from contacts when submitting travel commendations to RSO.
Requirements
Experience:
Minimum of two (2) years of progressively responsible experience in administrative duties is required.
Job Knowledge:
Incumbent must be familiar with safety and security aspects of airline travel, locations that the GON place under curfew and how to interact with Nigeria police officials and their stringent protocols of communication.
Education Requirements:
High School Diploma or equivalent is required.
Evaluations:
Please specify your level of proficiency in the language listed.
Language:
Fluency in Speaking / Reading / Writing English is required.
Skills and Abilities:
Ability to independently process information relating to travel security and provide advice to the Senior RSO is required.
Must be tactful but effective in dealing with USG travelers, and have management intelligence and ability to establish and maintain contacts with LES and Americans.
Equal Employment Opportunity (EEO):
The U.S. Mission provides equal opportunity and fair and equitable treatment in employment to all people without regard to race, color, religion, sex, national origin, age, disability, political affiliation, marital status, or sexual orientation.
Qualifications:
All applicants under consideration will be required to pass medical and security certifications.
Benefits and Other Info
Benefits
Agency Benefits:
Locally Employed Staff, including Members of Household (MOHs), and Third-Country Nationals (TCNs), working at the U.S. Mission in Abuja, Nigeria may receive a compensation package that may include health, separation, and other benefits.
For EFMs, benefits should be discussed with the Human Resources Office.
The pay plan is assigned at the time of the conditional offer letter by the HR Office.
Salary
USD34,021 / Annum.
Application Closing Date
4th October, 2021.
How to Apply
Interested and qualified candidates should:
Click here to apply online