Update: JAMB Commence Printing Of Mock Exam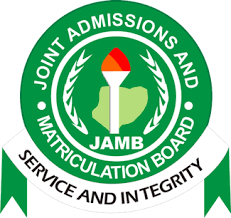 Update: JAMB Commence Printing Of Mock Exam
Joint Admissions and Matriculation Board (JAMB) has praised the efficacy of the National Identity Number (NIN) in minimizing cases of impersonation during registration, thereby, improving the credibility of the system.
JAMB has now activated the portal for the printing of UTME 2021 Mock exam slip. Candidates, who indicated interest to write the Mock Exam during the early registration period, can now print their exam slip for the mock exam, which is expected to hold on May 20th, 2021.
The mock exam slip will indicate the venue and time of the exam for eligible candidates.
Attention! visit searchngr.com for important update
We have provided here steps candidates are to take to print their Mock exam slips directly from the JAMB portal. See the details below;
JAMB Registrar, Prof. Ishaq Oloyede, stated this in Abuja, when he paraded two persons arrested for tempering with the credibility of the system during registration for 2021 Unified Tertiary Matriculation Examination (UTME).
WARNING! ABOUT IMPERSONATION NOTICE AND CRIME
Prof. Oloyede said the suspects identified as 50-year-old Sesan Obasa, and his alleged accomplice, Salvation Terhembe, were arrested at one of the JAMB's registration centres in Bwari, following unsuccessful attempts to carry out registration on behalf of Obasa.
He said the 36-year-old had appeared before a JAMB registration official and was about to scaled the first accreditation stage when the picture on the NIN indicated that he was impersonating Obasa.
Terhembe, who admitted to the crime, said he was contacted by Obasa to supply information for registration at the JAMB centre because he was busy with work, saying that he ignorantly assisted him not knowing that his actions breached JAMB rules.