WAEC Announces Date for 2020 Examination – Education Ministry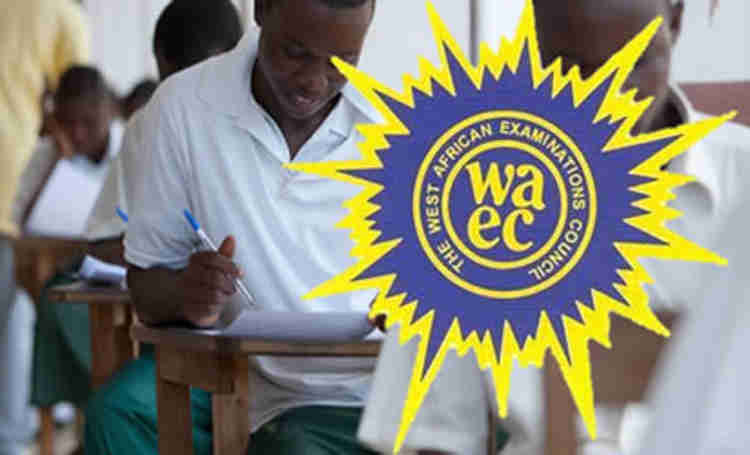 When is waec 2020 starting – Finalists in Senior Secondary Schools will sit for their WAEC final exams on August 3 after six weeks of studies, says the Education Ministry.
When is WAEC 2020 Starting?
According to the ministry, WAEC 2020 will start on August 3, 2020. Final year Secondary School students are to report to school on June 22, 2020, to prepare for their exit exams.
Press Update
Briefing the media on details of the partial reopening of schools on Tuesday, Education Minister, Matthew Opoku-Prempeh, announced that exams will span across five weeks after the tuition period.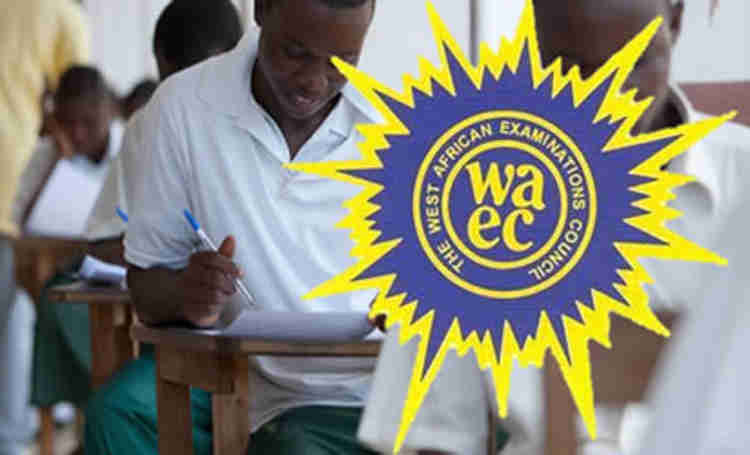 "They will be there for academic work and revision for six weeks, do their West Africa Examination Council, the Ghana exams that we understand will take five weeks," said.
Dr. Opoku-Prempeh stated that the WAEC Ghana office has been consulted to set unique questions for various countries since others in the sub-region are tackling the pandemic and its effects differently.
The Minister also directed that there should be no assemblies, religious activities or any mass gatherings when the schools re-open.
Source: www.ghanaweb.com
Exited Npower Volunteers Will Be Paid As Soon As FEC Approve Budget – NSIP Spoke Person
We Will Pay Disengaged Npower Volunteers June, July outstanding stipends (backlog) As Soon As FEC Approve Budget – NSIP Spoke Person (We have no reason holding your stipends, there is no fund available at the moment)
According to the statement made by NSIP spoke-person, the Minister of Humanitarian Affairs, which means that there is no money at hand to pay disengaged volunteers, volunteers have to wait, pending when the Federal Executive Council Approve the fund presented to her as regards to stipends.
The spoke man as assured all disengaged volunteers, not to worry over the matter, as soon as FEC approves the budget presented to them, payment will be initiated.
"We have no reason holding your stipends, there is no fund available at the moment, as soon as the FEC approves the Budget we gave them, we will settle all affected volunteers" Illia added.
When asked when will FEC approves the budget, she tactically dodged the questions, declined to tell the audience of the time, funds will be approved FEC sat virtually this week, but no money release to this effect, we hope when next week comes, something will be said about it at FEC meeting.
Download WAEC 2020 Timetable PDF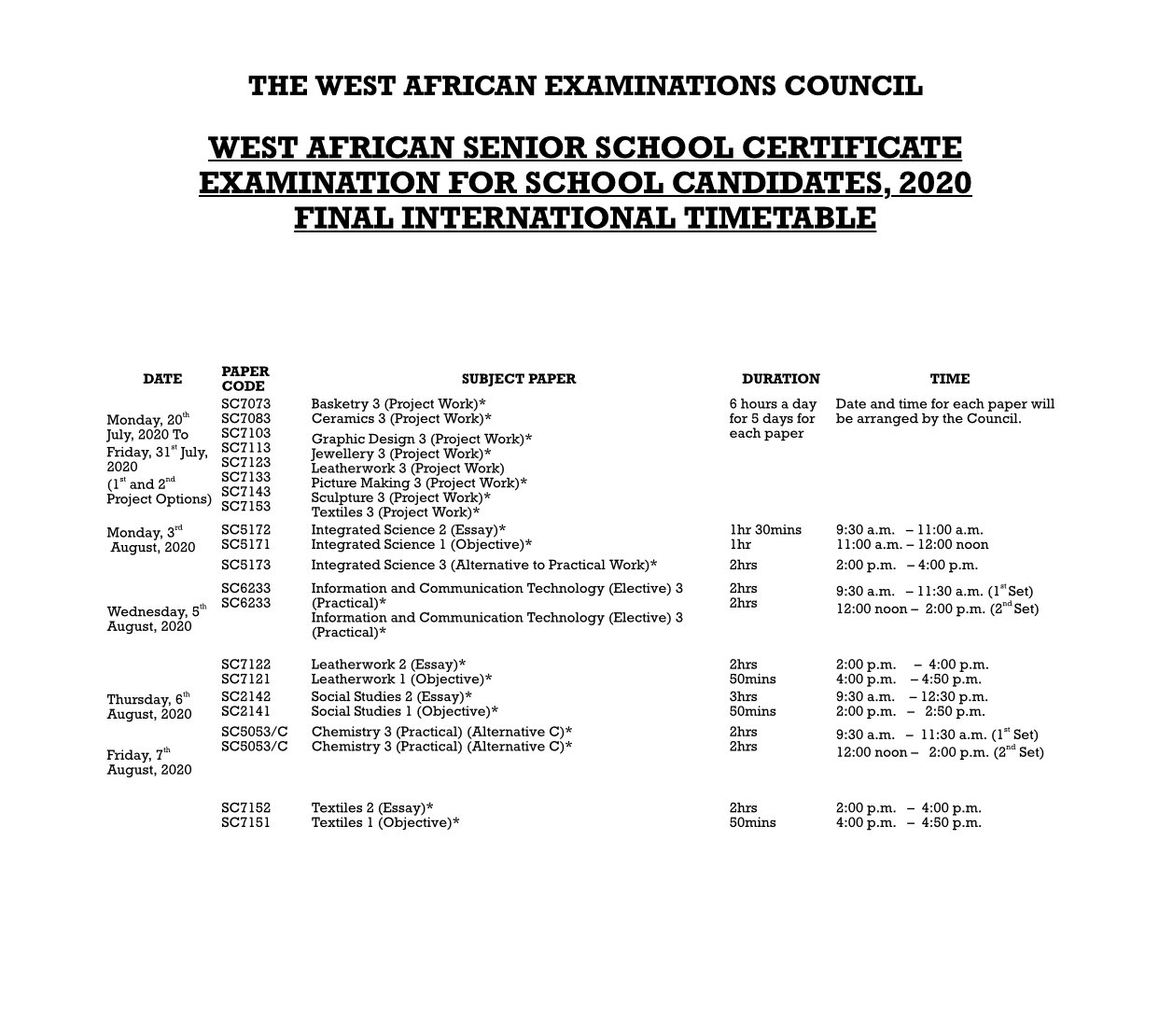 Download WAEC 2020 Timetable PDF: We are pleased to inform the general public especially those are hoping to seat for the 2020 Senior Secondary School Certificate Examination that the Board has officially released WAEC 2020 Timetable and is available for download.
Final International Timetable for the Conduct of WASSCE for School Candidates, 2020
The West African Examinations Council has released the timetable for the 2020 West African Senior School Certificate Examination.
It is will be noted that the Federal Government has earlier announced that graduating student will resume August 4 and WASSCE will begin August 17, 2020, through September 2020.
According to the timetable published by WAEC, the examination will begin on Monday, August 17, 2020, and end on Saturday, September 2020.
Kindly find below and download WAEC timetable 2020 PDF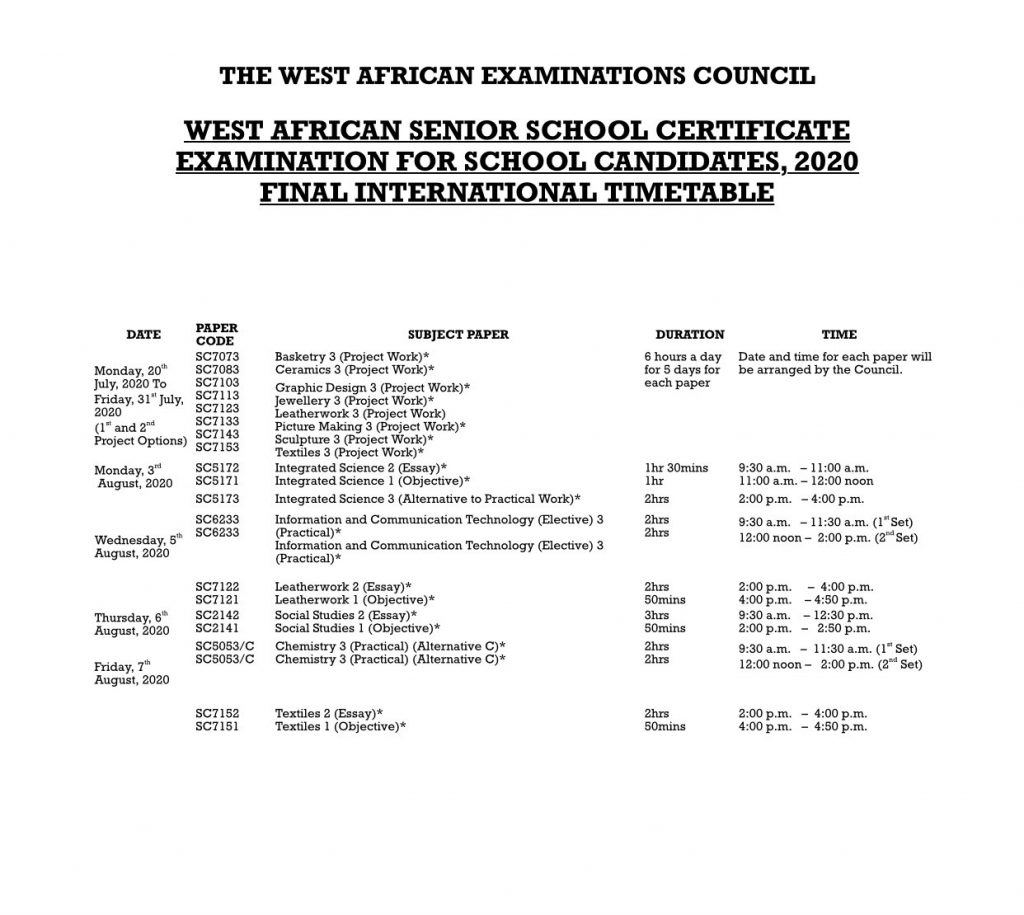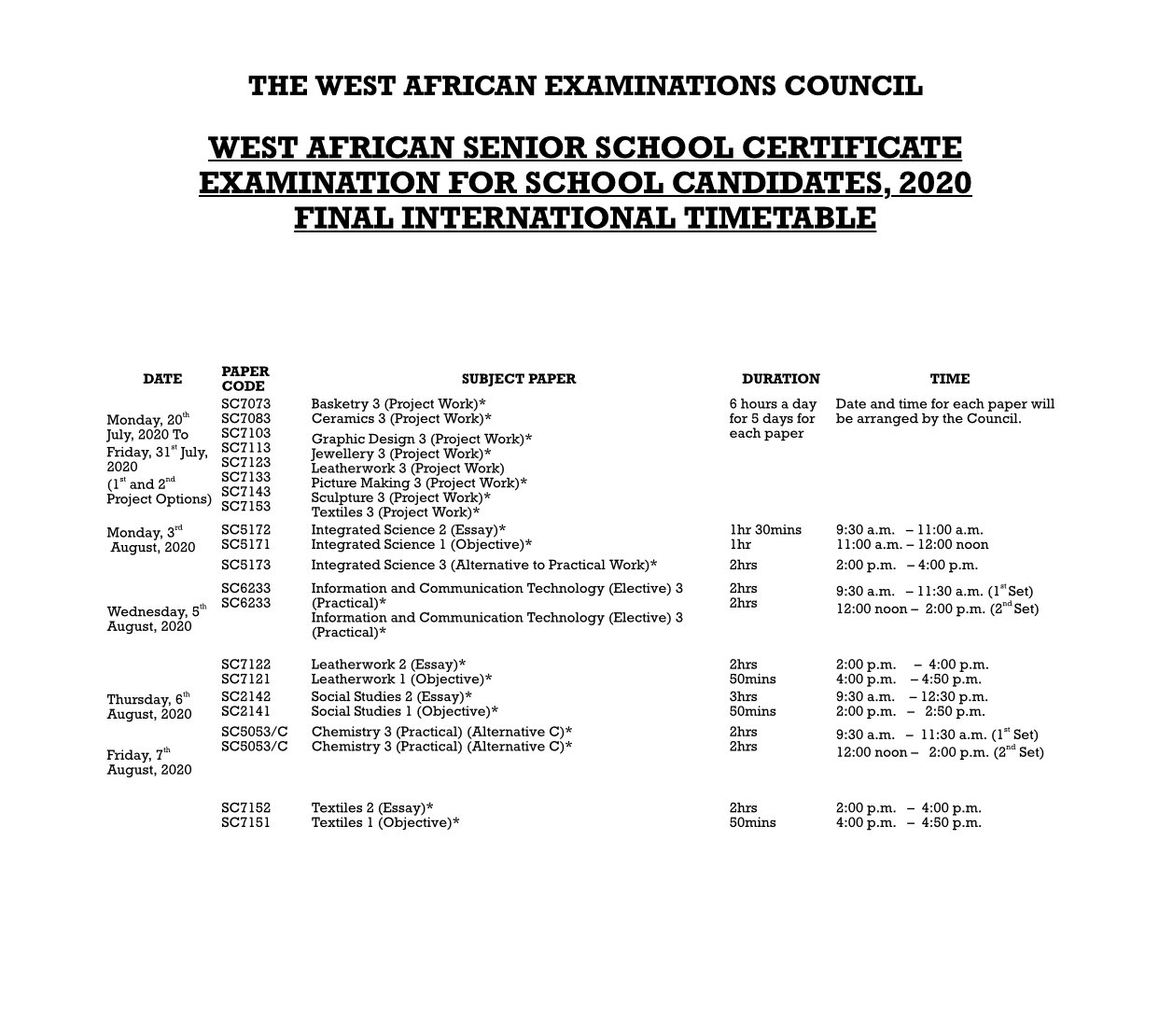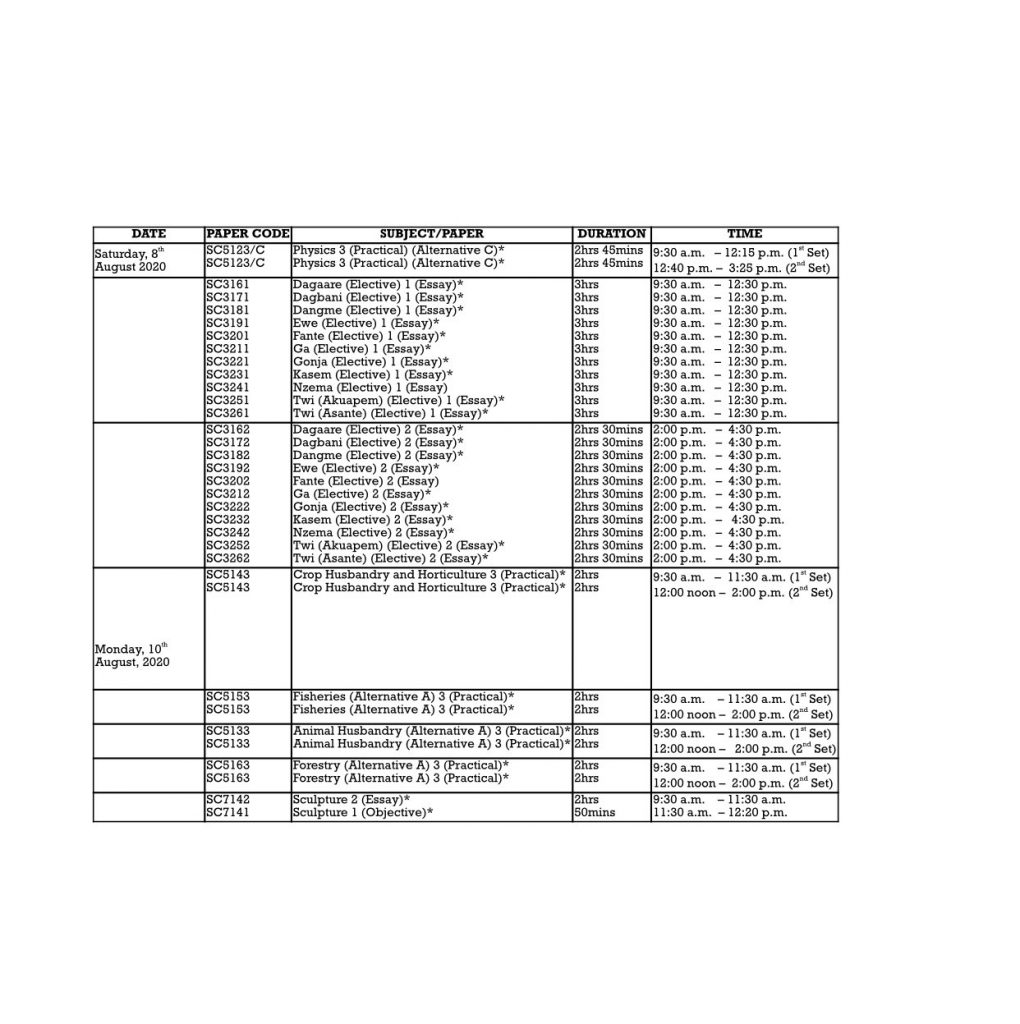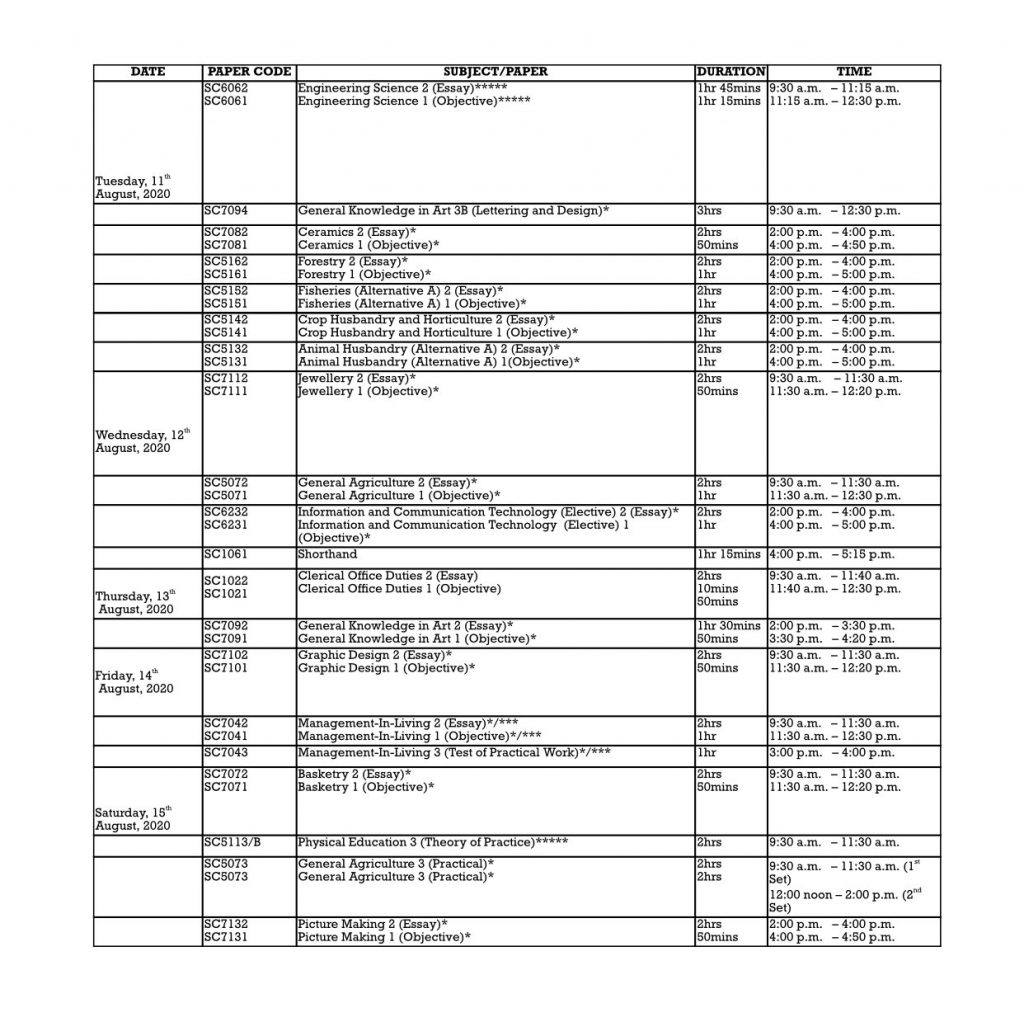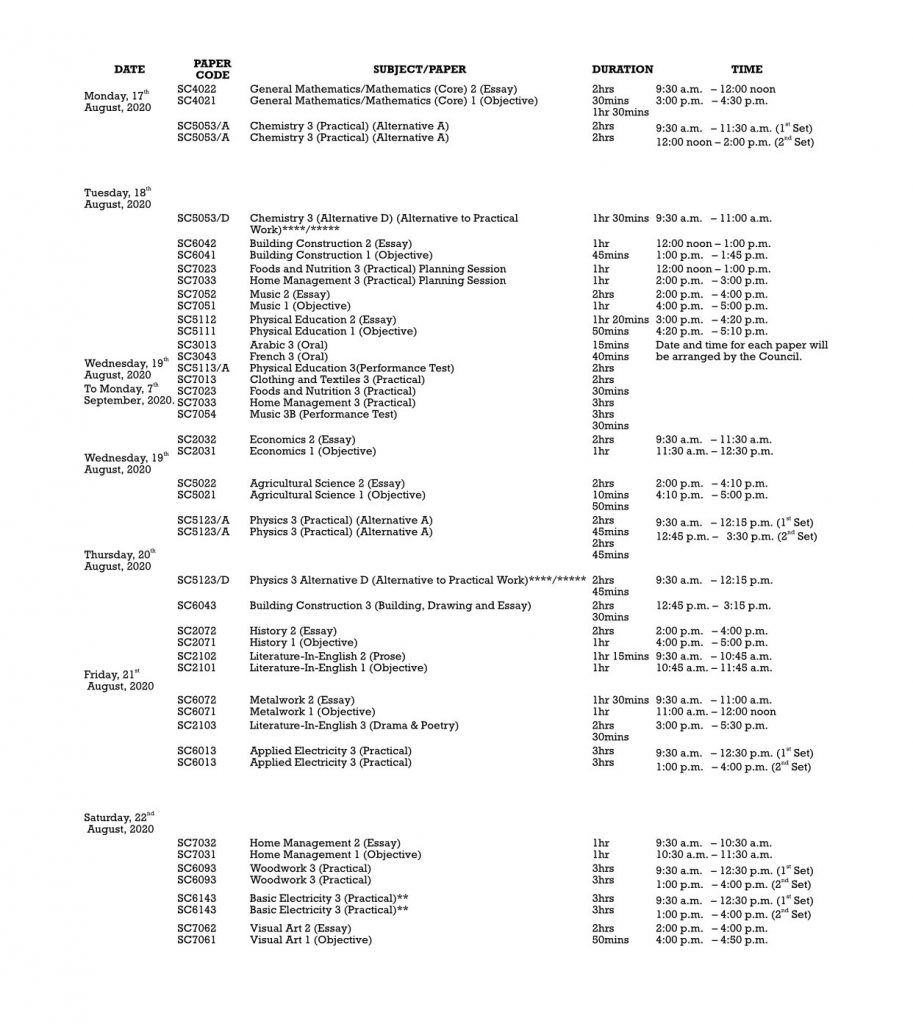 WAEC 2020 Timetable PDF: The board advise candidates to obey the rules and regulations guiding the conduct of the examination by avoiding all forms of exam malpractice and obeying all COVID-19 guidelines that WAEC has put in place.
UK School Employes a 10-year-old Nigerian Girl as Coding Instructor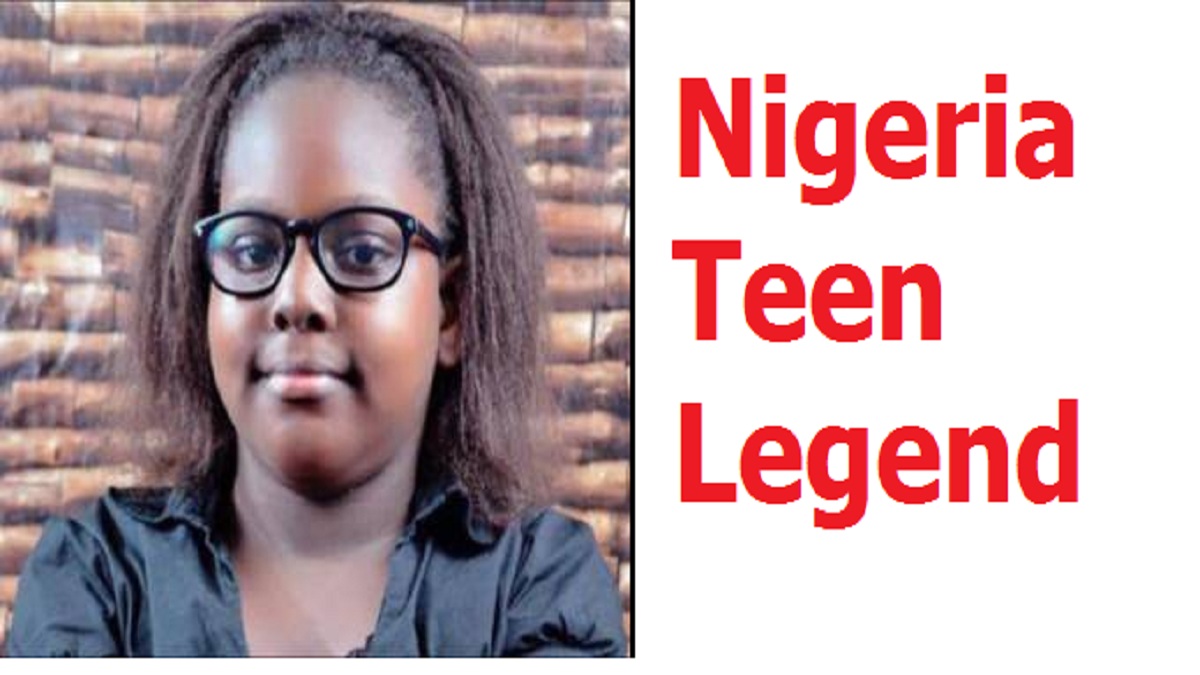 A 10-year-old Nigerian girl identified as Emmanuella Mayaki, has gone viral after she was recently hired by a school in the United Kingdom to be a coding instructor.
Emmanuella was selected by the school management for the job because of her extraordinary skill and knowledge for coding. She received the job at the Southfield Primary School in Coventry, England, as the after school coding club teacher and will be responsible for teaching other kids her age about the basics of coding including HTML and CSS.
According to Emmanuella, her passion for technology started at age 7 and by age 9, she had already obtained a diploma with a speciality in multiple software programs including Advanced PowerPoint, Desktop Publishing, and Advanced Excel. She also has an Academy App on Google Play store for coding and graphics.
Let give a thumbs up for her!