Why Buhari removed Oshiomhole and embarrassed Tinubu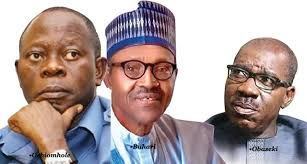 According to an APC insider,  the reason why Buhari sided with the law, sorry Gaidem was because Tinubu and Oshiomhole reneged on the agreement brokered by the late Abba Kyari on the Edo governorship tussle. During the first unsuccessful coup to remove Adams Oshiomhole as chairman of the party, the president asked Abba Kyari to mediate the situation and come up with recommendations. Note, Abba Kyari is the biggest supporter of  Governor Obaseki in the villa.
The agreement was for Adams to retain his position as chairman and Governor Obaseki will get his second term without stress. All parties agreed and Abba Kyari reported back to the president who also supported it. Death came and took the man who midwifed this agreement. The Tinubu and Oshiomhole camp thought they could seize the opportunity of Abba Kyari's death to deal with Obaseki who no longer has Abba Kyari in the villa. This move infuriated the cabal and also the president who decided to clip Tinubu's wings by siding with Giadom, a protégé of Rotimi Amaechi.
Awoof: Get 2GB For N200 on MTN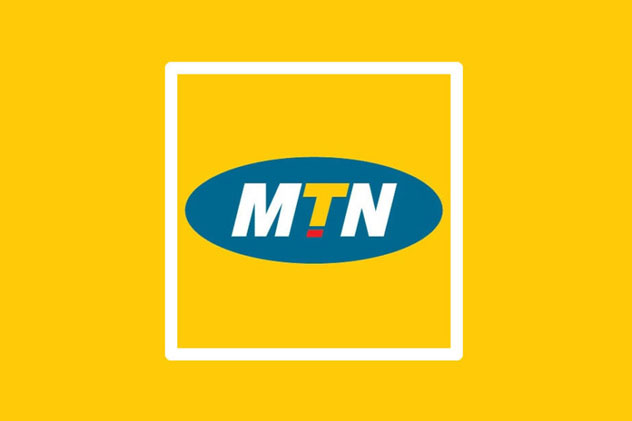 With an incredible offer, you can now subscribe 2GB Data plan for N200 on the MTN night plan. MTN Night plan can now be activated from 11 PM and will expire by 6 AM.
Formally, the timing span between 12:00 AM and 5 AM. The new offer can now give you a 2GB data every night on MTN nightlife plan.
If you are not an MTN customer you can also see some other exciting benefits from Glo, 9mobile and Airtel. Get 4 GB on Airtel for FREE, See Activation Code.
Also, learn how to get 10 GB on MTN for FREE
The plan five you 500MB for N50 and 250MB for N25
Meaning, you can only subscribe to 500MB plan four times, which is a total of 2GB for N200, while you can subscribe to the 250MB eight times which will also give a total of 2GB for N200 as well.
How to Activate MTN Pulse Night Plan
All you have to do is dial *406# and select 3.
Choose any option of your choice and subscribe to it.
Dial *131*4# to check your data balance.
Note that you can only use this plan between 11 PM – 6 AM.
Npower: We will Pay June Stipend and Pay July Next Week-Sadiya (Video)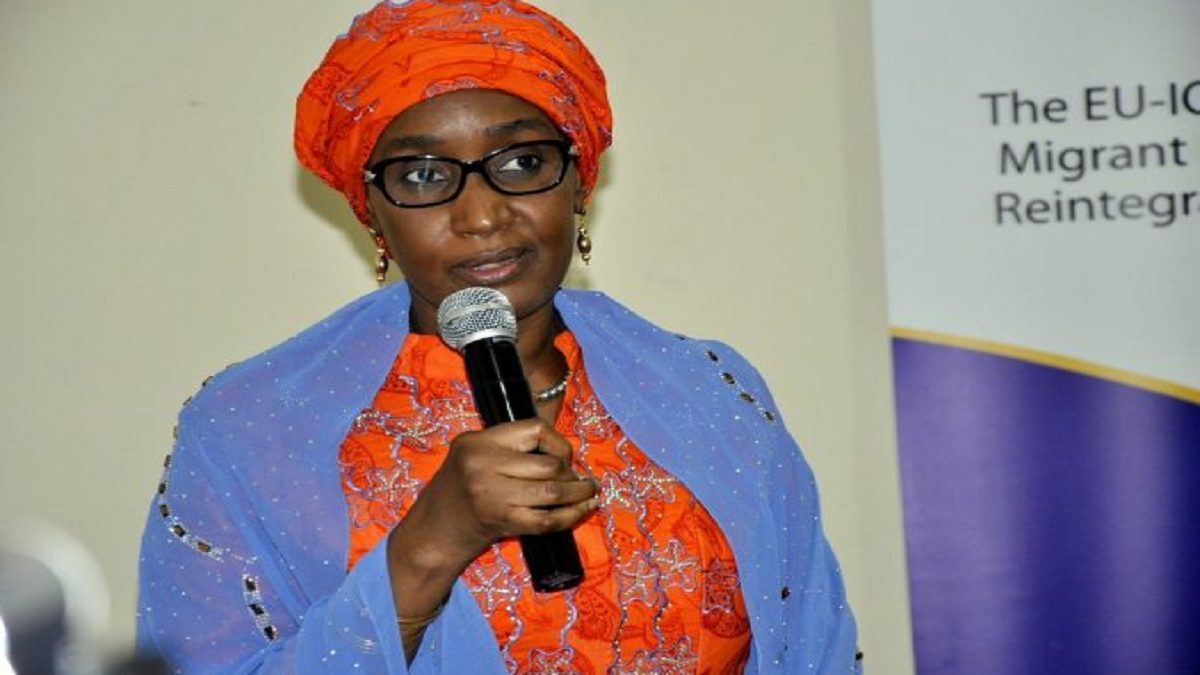 Batch C Will be Enrolled by the End of The Year
All Owed Stipends will be Paid within the Week
CBN Will Give GEEP, AGSMEIS & ANCHO BORROWER Loans but Not compulsory
Volunteers who Received Double Pay in May Will not be Paid
Batch A and B will start receiving June Stipends in no distant time. The Federal Minister of Humanitarian Affairs, Disaster Management and Social Development has approved June stipend
While speaking with DW News Channel, Sadiya blamed GIFMIS as a slow but effective platform for huge credit transactions like the N-power scheme
This will be the last stipend for Batch A volunteers as they exit the programme, the Federal government is transitioning volunteers into a new level of partnership, whose details are not clear as we speak
Batch B will be eliminated same way by July ending, giving way for Batch C entrance
Here is the brief Transcription of Sadiya Farouq with Binta Zumi on DW Hausa Version
''BINTA ZUMI — What can you tell us about N-Power?
SADIYA — Npower is an initiation of President Muhammad Buhari to help the unemployed graduates
BINTA ZUMI– What is the fate of Npower beneficiaries?
SADIYA — Npower is a programme design for the beneficiaries to be train and exit after two years due to some issues the first batch was not exited but right now we have exited them from the programme and batch B will also be exited by end of this month.
BINTA ZUMI — Does the government have any plan for these exited youths that were disengaged?
SADIYA — Well majority of them have established themselves and they are doing well over 100, 000 of them and those who couldn't be able to start up any business, we are currently discussing with CBN to give them a loan from GEEP, AGSMEIS and ANCHO BORROWER and other available loans but is not going to be compulsory.
BINTA ZUMI — Some beneficiaries are asking about their June stipend
SADIYA — Those who will received have received it and for the june stipend by next week they should receive it''
The Interview with Sadiya Umar Farook regarding the Npower Batch A & B beneficiaries are as follows:
The payment of backlogs and June stipends to Npower beneficiaries will commence this week.
Npower Batch A has already been exited from the scheme since June 30th and Batch B will follow them on July 31st, 2020.
The Hon Minister did not talk about transition and exit packages for both batches, but she says they are negotiating with CBN to put us in some plans.
The Hon Minister also did not talk about Batch B devices
Regarding batch C enrollment exercise she said the portal will be close next week but no specific date and time yet.
The minister also said they maybe enroll into the program by the end of this year.
Nigeria Singer Wizkid Hints On Expecting Baby Number 4
Nigeria singer Wizkid who already has three kids from different baby mama's appears to have dropped a hint on expecting another baby.
See post below:
It seems singer Wizkid is not tired of making more babies.