6 Reasons You're Unable To Get A Job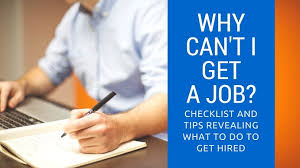 Unemployment is a huge problem in Nigeria of today. There just seem not to be enough jobs for the teeming population of graduates and job seekers. It has become the proverbial "many are called few are chosen" thing.
There are many graduates that apply for jobs almost every day yet they wonder why they don't get invited for interviews or aptitude tests. The fact is their countless job applications might have been turned down due to one or more of the following reasons. So what are these obstacles and how can you avoid them as a job seeker? 
1. Defeatist mindset
One of the common excuses among Nigerian job seekers who fail in their job search is "you will never get a job until you know somebody". While it is true that in Nigeria of today who you know matters, I sincerely believe that it is over exaggerated. The average company still offers merit-based employment. No serious company would want to populate her workforce with mediocre.
Not everyone on the company's payroll is a member of the MD's family or his/her relative. When a candidate fails in his/her efforts to get a job by merit they turn around and lay the blame on their lack of connection.
Read also: Yakubu Dogara-Abolished Age Limit On Employment & Jobs/Vacancies
2. Poor networking skills
Life is all about networking. Networking is one of the most easiest and effective way to get a good job in Nigeria. You would be surprised at the number of vacancies that are not advertised in the public media. How do such companies recruit staff? By referral and word of mouth of course. The good thing here is that the usual crowd that is a common occurrence in the publicized job adverts is non-existent here. So if you do not know how to effectively network, your chances of lingering long in the job market is very high.
3. Applying for every available job
To some job seekers, it's all about quantity. They believe that your chances of getting an invite increases with the number of CVs you send. They tend to care less whether or not they are qualified or eligible for such positions. It's more of the "try your luck" thing. Interestingly they are surprised that they are not getting invited for interviews and tests.
4. Reluctance to volunteer or intern
The mindset of the average job seeker is that they see job opportunity as a way to make big money. They would most likely turn down an opportunity to volunteer or intern if they are very sure that there will not be any financial reward in it for them.
What they however fail to realize is that most companies would prefer a candidate that have volunteered or interned to one without any experience at all. Volunteering is one quick and easy way to gain the much needed work experience that most job seekers are not considering.
Read also: NNPC Test Venue and Dates Sent to Selected Applicants (See here)
5. Inability to make a positive impression during interviews
This is about the major reason why most job seekers do not land the job. You have just a few minutes to make a lasting impression on the minds of your interviewers. Inability to do this will lead to the infamous but common response "you'll hear from us later" which they never do.
Employers are more interested in where and how you can add value to their organization and not everything that you've done. Consider an interview as a movie trailer and not a season film.

Have you been seeking a job for a while now without any success? Have you attended job interviews that you were unsuccessful? What do you think are the reasons for such? Please kindly share with us.
6. You don't sell yourself.
If there's ever a time to sell yourself, it's when you're job hunting. If you don't clearly convey your skills, knowledge, and education, it's no one's fault but your own if you don't get the job.
There's a fine line between being cocky and confident, so make sure you're always tempering your confidence with humility. Sharing past accomplishments conveys pride in your work, while going on and on about how educated you are screams "smug."
RELATED:  You need Download NNPC Past Questions and Answers Click here
Have you Applied for CBN Covid-19 Loan and not yet Approved (Here is what to do)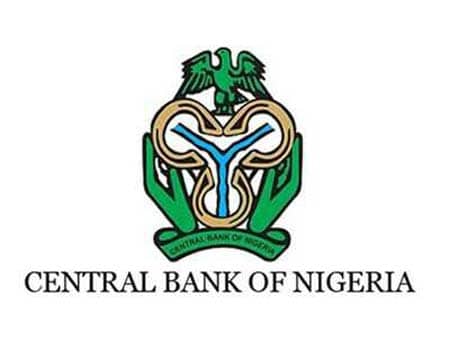 For those of you who have applied for the CBN intervention Covid-19 Loan and has not yet received your payment. Kindly pay attention to this post as I will highlight some of the reasons and what you should do.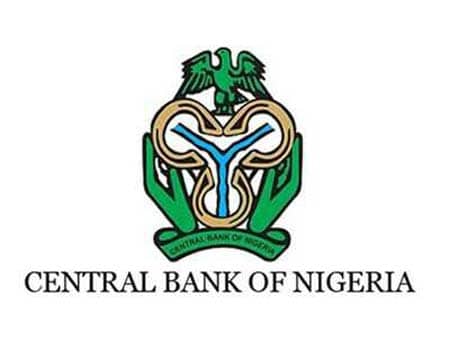 Before I proceed, for the sake of those who have not yet applied, the application process is still ongoing and you can apply by following this link CBN COVID 19 LOAN APPLICATION
Meanwhile, I have received several emails recently regarding the CBN COVID 19 Loan application. And as a matter of fact, I will like to address some of the questions here.
Related Articles
The reason being that most people are having the same issues and publishing a solution to the public will have a positive effect on all.
Firstly, I will like to highlight some of the conditions for both household and SMEs. We can not do away with the fact that terms and conditions are the most integral part of any application.
So, understanding the terms will give you hints as to what you are about to do. Below are some of the terms though they were posted in my last article if you have been following me.
For Businesses/SMEs
Agreement to be signed by the customer, giving NMFB
Rights to take over pledged assets in the instance of loan
default.
Insurance cover on the asset financed or asset availed
as flexible collateral, with the NMFB noted as the first
loss payee.
Loan amount must match loan repayment plan and
loan purpose.
Domiciliation of proceeds with NIRSAL Microfinance
Bank.
Registered business with CAC
Evidence of tax payments
BVN
Letter of Introduction
Passport photo of you and guarantor
Valid ID card
For Household/Individual
BVN
Letter of Introduction
Passport photo of you and guarantor
Valid ID card
Now, you may have applied for the loan for a long time now and discovered people who just registered for the application have started receiving their fund.
This happens most often when your application is not clear, perhaps there could be a mistake either from any of the fields provided and because there are too many applications to attend to yours will just be thrown aside subject to when they will come back to review it.
Similarly, you may have received an alert from NIRSAL, however, payment has not been credited into your account. Be of good courage do not panic, in fact, congratulations all you need to do is to exercise more time for your payment to be disbursed.
For those who have verified their BVN but still pending payment, you have no issues. Like as I have stated above the portal is congested with so many applications to attend to and until it reaches your turn to review I am afraid you may not receive any notification from CBN any time soon.
On this note, we encourage everyone to be of good cheer and not despair, everything is going smoothly as at the time of making this post.
Finally, if you have more questions regarding CBN COVID 19 Loan Application please kindly leave a reply on our blog not on Opera and our team will reply to you in a short while.
To apply kindly visit CBN COVID 19 APPLICATION PORTAL
Don't forget to also share this article by using any of the social share buttons below.
www.survivalfundapplication.com – Apply for FG Survival Fund, Each Applicant to Get Upto N50,000 Relief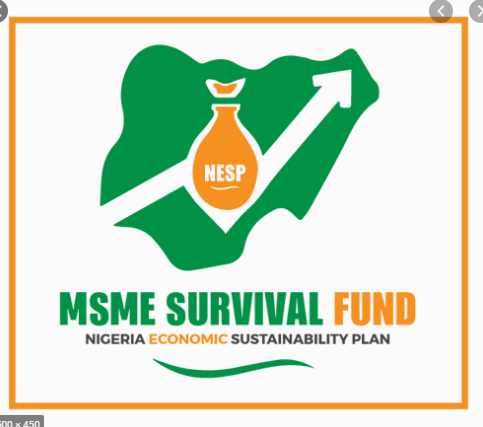 www.survivalfundapplication.com: The Federal Government Payroll Support Scheme is aimed at MSMEs adversely affected by the pandemic. The scheme will provide Payroll Support to a maximum of 10 employees per qualifying MSME.
Kindly note that the official website to apply for FG Survival Fund is https://survivalfundapplication.com
Federal Government's economic support measures to assist micro and small businesses affected by the pandemic. Currently, there are three stages for the Survival Fund Initiative.
MSME Payroll Support Fund
The MSME Payroll Support Scheme is a survival fund that will make payroll support available to save jobs and sustain local production.
MSME Grant for www.survivalfundapplication.com
The Credit Support to MSMEs and Priority Sector will provide affordable finance to key sectors impacted by the pandemic and enable an increase in manufacturing capacity in priority sectors.
Guaranteed Offtake Fund
The MSME Guaranteed Offtake Scheme is one of the Federal Government's economic support measures to assist micro and small businesses affected by the pandemic.
Registration Requirements for Survival Fund www.survivalfundapplication.com
Kindly follow the steps below to apply for the FG Survival Fund Grant 2020.
Register your personal details to start the payroll support application. Instructions at the top of the form will guide you on the required fields that need to be filled to complete the initial registration.
You will receive an activation code on the mobile number and email address you registered with. You will need this code to activate your account. Please ensure you have access to the phone number or email address you will register with in order to complete your initial registration.
Organisation registration
After you have successfully activated your account, you will need to login and register your Organisation. To complete this stage, you will need your CAC Number, SMEDAN Number, Tax ID (optional) and the organisation's bank account details.
Completing the payroll support application
You will receive an email address on the list of requirements needed to complete the application. These include the beneficiary employees details (not more than 10 employees), proof of previous salary payments to the beneficiary and all other supporting documents.
Partnership Development Companies fr Federal Government Survival Fund
SMEDAN
Small and Medium Enterprises Development Agency of Nigeria.
How to Apply for Survival Fund Application
Kindly visit the official website via https://survivalfundapplication.com/, Please note that the only website for the application website is survivalfundapplication.com. Beware of phishing website or anybody asking you for money before you will be selected to be funded.
Survival Fund N75bn Disbursement begins Today by 10PM – See how to Apply (www.survivalfundapplication.com/)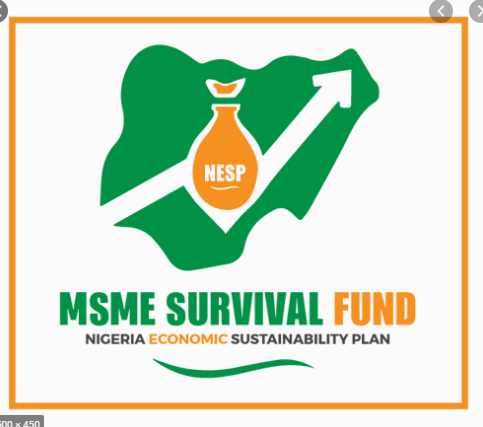 The federal government of Nigeria has disclosed that the Survival Fund intervention will provide capital to individuals and SME's.
The fund, which is being managed by Bank of Industry will receive application from eligible applicants.
The Project Delivery officer disclosed in a statement on Sunday that educational institution will be the first category to benefit from the program.
We are pleased to inform the general public that the application portal https://survivalfundapplication.com/ will be open today at 10 pm.
The Project Delivery Office has scheduled a registration segment in other for the application process to go smoothly.
It is important to note that the office has advised interested applicants who seek for the fund to take note of the schedule and also visit the official website at https://survivalfundapplication.com to register for the payroll support initiative.
Also, according to Guadian.ng the survival fund is a conditional grant to support vulnerable MSME's in meeting their payroll obligations and protect jobs in MSME's from the disaster caused by COVID-19 pandemic.
The objective of the FG MSME CRM & MIS Platform is to help with the digital registration, onboarding and monitoring of Micro, Small and Medium Enterprises for the Federal Government Survival Fund Program.
The program includes Payroll Support, Guaranteed Offtake and MSME Grant. The CRM & MIS Platform will also enable the inventory management of the Guaranteed Offtake Scheme. This program is part of the Economic Sustainability Plan, which aims to support and protect these businesses from the potential vulnerabilities brought about by the COVID-19 pandemic.
Following verification of the information submitted during your registration and have met the selection criteria, your application will be eligible for payment as specified under the scheme applied for.
To apply Kindly proceed to https://survivalfundapplication.com/