Apply for African Development Bank (AfDB) Recruitment 2021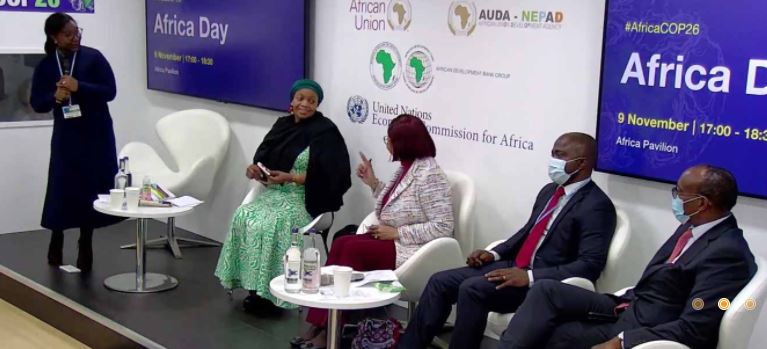 AfDB was Established in 1964, the African Development Bank is the premier pan-African development institution, promoting economic growth and social progress across the continent.
There are 81 member states, including 54 in Africa (Regional Member Countries). The Bank's development agenda is to deliver financial and technical support for transformative projects that will significantly reduce poverty in Africa through inclusive and sustainable economic growth.
TRENDING NOW
In order to sharply focus the objectives of the Ten Year Strategy (2013 – 2022) and ensure greater developmental impact, five major areas, all of which will accelerate our delivery for Africa, have been identified for scaling up, namely; energy, agro-business, industrialization, integration and improving the quality of life for the people of Africa.
THE COMPLEX:
The Vice Presidency for 'Agriculture, Human, and Social Development is a Sector Complex focusing on the Bank's Ten-Year Strategy High 5s priorities of "Feed Africa" and "Improve Quality of Life for the People of Africa". The complex objectives are (i) to develop policy and strategy; (ii) to provide deep sector expertise to the Regions by gathering pools of experienced individuals who can be consulted to provide sector expertise on complex transactions, and (iii) to develop new financing instruments. The Vice President will act as the spokesperson to represent the Bank with external stakeholders on aspects of "Feed Africa" and Improve Quality of Life for the People.
THE HIRING DEPARTMENT/DIVISION:
The Human Capital, Youth and Skills Development Department, within the Agriculture, Human and Social Development Complex, spearheads the achievement of the High 5s on "Improving the Quality of Life of People in Africa" and contributes to the other High 5s. The Department also leads on the implementation of the Bank-wide Jobs for Youth in Africa Strategy. The Department has two divisions (i) Education, Human Capital and Employment Division, which focuses on scaling-up of Bank's support to higher education and skills development; and (ii) Public Health, Security and Nutrition Division, which focuses on strengthening health systems, social protection, and nutrition for human wellbeing.
In the regions, the Human capital, Youth, and Skills development Department has a Regional Division which covers West and Central countries. This Regional Division focuses on Pipeline development, Lending delivery, and Portfolio management for all social sectors (Education, Health, Social Protection, Youth Employment) in West and Central countries. It also develops Coordination, Client Relations, and Partnerships in these countries.
THE POSITION:
The African Development Bank Country Office in Senegal (COSN) has been established to strengthen dialogue between the Bank and the government, development partners, the private sector, and the civil society, in the design of its development policy and programs, as well as on implementation, monitoring, and evaluation of the Bank's Ten-Year Strategy High 5s priorities. COSN also seeks to assist the operational functions of the Bank Group in launching and following up of projects and programs in Senegal with a view to enhancing portfolio quality, identification, promotion of participatory approach, and regional integration.
Senegal is implementing a full-fledged sector program in social development, i.e. education, health, social protection, and poverty aspects. The program approach calls for a deepened and more comprehensive partnership between donors and the government. The Social Development Officer will advise on and monitor country activities in this area.
Under the supervision of the Regional Manager West and Central regions, and working in consultation with the Senegal Country Office Country Manager and other Divisions and Task Managers at Headquarters, the incumbent's duties and responsibilities include:
Collect background information and undertake analytical work in the social sectors, namely education, health, gender, population and poverty related aspects, with a view to determining the level of priority in the country's development program, and advise the Country Manager and the Management of the Bank on policy issues in the sector;
Contribute to the preparation of Country Strategy Papers (CSP) and Portfolio Review reports (PRRs), with particular emphasis on social sector development;
Participate in the identification, preparation and appraisal of social projects/programs;
Facilitate the launching and loan administration of social projects in Senegal;
Supervise the implementation of social projects financed by the Bank Group in Senegal;
Participate in various Social Sector Working Group activities and related donor-coordination meeting such as Poverty Reduction Budget Support (PRBS), key country processes and initiatives, including budget, public expenditure reviews, and poverty reduction strategy; workshops and seminars on social aspects; all with a view to inform and advise the Country Manager and the Management of the Bank on appropriate measures to take;
Assist in the Preparation of Project Completion Reports.
---
COMPETENCIES (skills, experience, and knowledge):
A minimum of a Master's degree in one of the following Social Science disciplines: Education, Health, Gender, Population, Social Protection; or Poverty Reduction Economics or Planning; or Business Administration.
A minimum of five (5) years of relevant experience in planning, administration or project management of social development initiatives.
Strong research/analytical skills in one of the following areas: social development policy formulation, project management, or donors' coordination, with ability to strategically and rapidly analyze and integrate diverse information from varied sources into conclusions and recommendation.
In-depth knowledge of social, political and development issues in Senegal.
Solid experience in project cycle management (identification, preparation, appraisal, supervision and completion);
Ability to understand complex problems in education, health, gender, population and poverty related aspects, to identify key issues and recommend pragmatic solutions;
Good knowledge of the education, health, gender, population and poverty related aspects and human development issues in the country;
Strong understanding of multi-sector approaches and gaps in education, health, gender, population and poverty related aspects and social development
Demonstrable knowledge of analysis and formulation of policies in sectors.
Knowledge of the practices of major bilateral and multilateral agencies, development partners in the country will be an asset.
Excellent written and verbal communication skills in English and/or French; with a working knowledge of the other language.
Competence in the use of standard MS Office software (Word, Excel, PowerPoint, Project). Knowledge of SAP would be an advantage.
THIS POSITION DOES NOT ATTRACT INTERNATIONAL TERMS AND CONDITIONS. THE POST HOLDER WILL BE CONSIDERED AS A LOCAL STAFF AND WILL THEREFORE NOT HAVE INTERNATIONAL TERMS AND CONDITIONS OF EMPLOYMENT.
ONLY APPLICANTS WHO ARE NATIONALS OF SENEGAL OR ARE NATIONALS OF MEMBER COUNTRIES OF THE BANK WHO ALREADY HAVE A PRE-EXISTING LEGAL RIGHT TO LIVE AND WORK IN SENEGAL WILL BE CONSIDERED FOR THIS POSITION. THE BANK DOES NOT SPONSOR OR SUPPORT APPLICATIONS FOR WORK PERMITS AND RELOCATION IN RELATION TO THIS POST.
Apply for this position
1- Regular Staff
If you are currently working at the African Development Bank as a regular staff, click on the button below to apply for this position. Apply for this position (link is external)
---
2- External Candidate
If you are not currently working at the African Development Bank, or if you are a Short Term Staff (STS), a Technical Assistant, or a Consultant at the Bank, click on the button below to apply for the position. Apply for this position(link is external)
---
To apply for this position, you need to be a national of one of the AfDB member countries.