Apply for Executive Chef at Laim Hotel, Osogbo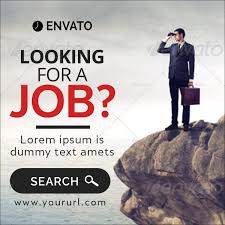 Laim Hotel, Osogbo is recruiting to fill the position of: Executive Chef. The position is located in Osogbo, Osun State. Interested candidates should possess a minimum of HND or B.Sc in any related discipline with 4 – 8 years work experience.
TRENDING NOW
We are recruiting to fill the position below:
Job Title: Executive Chef
Location: Osogbo, Osun
Reports to: General Manager
Position Summary
Under the general guidance of the General Manager and Operation Manager and in strong working relationship with the Food & Beverage Manager provides the highest food quality consistent with cost control and profitability margins of the hotel's kitchen to maximize guest satisfaction and food profitability.
All work is carried out in line with the hotel's guidelines, the departmental business plan and the Hotel's corporate guidelines and service concepts.
Job Description
Manage Food Production and Provide the Highest Food Quality:
Manages all activities in the kitchen, including production, stewarding and management of food production staff.
Maximizes guest satisfactory by providing the highest food quality consistent with cost control and profitability margins of the hotel kitchen.
Assures adherence to standards of food quality, preparation, recipes, and presentation.
Assures proper staffing and adequate supplies for all stations.
Oversees all food production related areas.
Co-ordinates activities, times and communicates priorities to ensure correct preparation, and delivery time to provide food for functions, a la carte, groups, breakfast and rooms service.
Maintains product consistency by conducting inspections of seasonings, portions, and food appearance, and follows-up appropriately.
Oversees inventory disbursement of all food supplies.
Controls and orders all fresh products and dry storage items required by kitchen and related departments to ensure correct quality and par stock.
Monitors and facilitates communication between kitchen production and service staff.
Assures that proper safety, hygiene, and sanitation practices are followed.
Co-ordinates operation of kitchen with other food and beverage departments.
Together with Food and Beverage Manager, and Director of Sales, makes suggestions for sales promotions with food and beverage and to increase sales.
Ensures food readiness and compliance in case of last-minute changes to reservations.
Ensures that prices and portions are offered in accordance with food and beverage profit objectives.
Manage Food Production Staff, and Steward Function:
Manages all food production staff, and the steward function.
Utilizes leadership skills and motivation to maximize employee productivity and satisfaction.
Challenges employees to achieve optimum quality while minimizing cost.
Monitors department's overall service, interaction with other departments, and teamwork daily, and takes action to improve.
Requirements
Minimum of HND or B.Sc in any related discipline and must have worked in a similar position as an Executive Chef in a 3,4 and 5 star Hotel.
Candidates should possess 4 – 8 years work experience.
Application Closing Date
20th March, 2021.
Method of Application
Interested and qualified candidates should send their CV and Cover Letter to: Vacancies@laimhotels.com using the Job Title as the subject of the email.