Apply for WordPress Developer at Figarts (2021)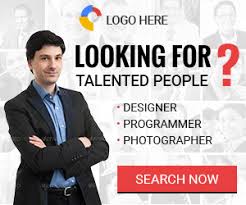 Figarts is recruiting to fill the position of: WordPress Developer. The position is required Nationwide. Salary: NGN70,000 – 100,000 / Month. Interested candidates should possess relevant qualifications. 
Figarts, a web development firm is recruiting to fill the position below:
TRENDING NOW
Job Title: WordPress Developer

Location: Nationwide
Employment Type: Full-time
Details
We're looking for a PHP/WordPress Developer. Are you the right person for the job?
You must know how to write a WordPress plugin.
In this cross-functional role, you'll be writing squashing support tickets, adding features to an existing plugin, writing new WordPress plugins, fixing plugin bugs. Knowledge of Laravel is a plus.
You'll also be attending online calls, present for Slack meetings and working full time.
Your ability to dig deep and fix bugs is amazing. You love anything PHP, from WordPress to Laravel. Vue/React is not foreign to you.
You're also passionate about startups and technology.
All sound good to you?
Requirements
Proficiency with WordPress, Gutenberg blocks, WooCommerce, PHP, Javascript/React/Vue, CSS & HTML.
Demonstrable work that includes WordPress, WP plugins, WooCommerce, Vue/React.
You'll be successful here if you:
Are fluent in verbal and written English
Are a hard-working developer that needs little to no supervision,
Have an analytical mind with problem-solving aptitude
Have the ability to communicate technical topics
Salary
NGN70,000 – 100,000 / Month.
Application Closing Date
25th March, 2021.
How to Apply
Interested and qualified candidates should:
Click here to apply online