Apply for Ezra Scholars' Application 2022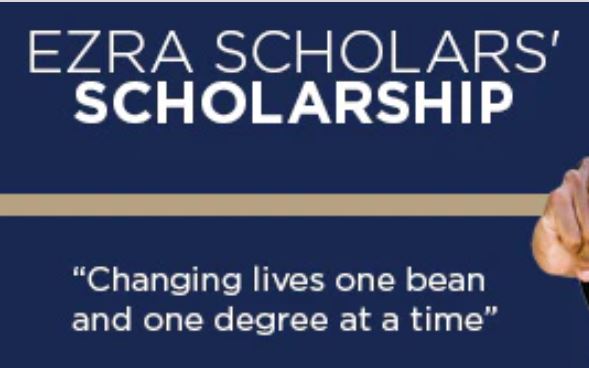 Ezra Scholars' Scholarships are intended to assist students with the payment of outstanding fees and fines that may prevent them from returning to or graduating from their accredited college or university. These awards will not exceed $1,000 per student. Please see below for eligibility for this non-renewable scholarship.
Trending Post today
Ezra Scholars' Scholarships were made possible through the spirit of community and support. These scholarships have been made available and are funded by a donated portion of each sale of Ezra Coffee.
Eligibility & Criteria​
Applicant must be 18 years or older at the time of submission.
Applicant must be currently enrolled in a four-year degree program at an accredited college/university at the time of submission.
Applicant must be a rising sophomore, a rising junior, or a rising senior at the time of submission.
Applicants must have completed at least 18 credit hours (part-time) or 24 credit hours (full-time) to be eligible.
Applicants must have a minimum cumulative GPA of 2.75 from their accredited institution.
Applicants must be U.S. citizens, permanent residents, or DACA eligible.
Applicants must have a "pay it forward" mentality, and a desire to positively impact their immediate community and their society at large.
Important Information about Ezra Scholars' Scholarship 2022
Ezra Scholars' Scholarship will pay up to $1,000.00 for student-related fees that could hinder or delay an applicant's graduation eligibility. Students who submit an application certify the information provided on the application is correct to the best of their knowledge.
Falsification of information will automatically disqualify a student from receiving any scholarships. Students agree that if awarded a scholarship, Ezra Coffee may share their name and scholarship information with the local media, television, radio and/or the Ezra Coffee website.
All scholarship funds will be paid directly to a university where the awardee owes student-related fees.
Scholarship Deadline: 07/22/2022
To apply go to: https://form.jotform.com/220834339062049