Apply for Frontend Developer (React JS) Internship Recruitment at Imperotechne Limited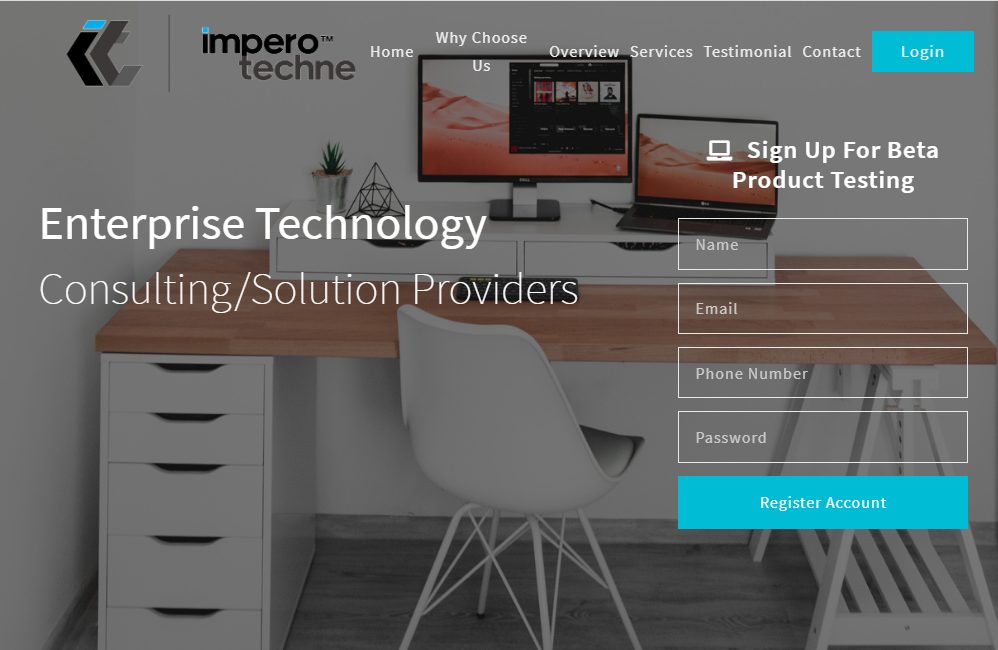 Imperotechne Limited is recruiting to fill the position of: Frontend Developer Intern (React JS). The position is located in Lekki, Lagos State. Interested candidates should possess relevant qualifications
Imperotechne Limited – We are an Information Technology Consultancy & Solutions providing firm. We develop enterprise level products and our solutions are tailored towards the fulfillment of Enterprise Architecture.
TRENDING NOW
Imperotechne Limited was incorporated in 2019 by a group of highly experienced Information Technology experts with its key founding members having a combined experience of 43 years. The Impero Techne team have their core experience profiles in the ICT, Fintech, Energy, Education and Health sectors.
We are recruiting to fill the position below:

Job Title: Frontend Developer Internship (React JS)

Location: Lekki, Lagos
Employment Type: Internship
Duration: 1 year THEN (Plus 3 years of work) a total of 4 years
Description
Do you aspire to be a world-class programmer?
Do you enjoy solving complex challenges and creating unique solutions through your code? As an organization that focuses on both technology and professional development, we encourage aspiring females and talented programmers with little experience and unique programming skills in our Coding program.
We are looking for a Frontend Developer (Intern) who has worked with ReactJS or React Native before or has a basic understanding of it. Someone who loves Github, Azure, quick learner, and passionate about coding and technology.
What we are looking for in you
Basic understanding of React, Redux, and Saga
Passionate about coding
Must have good analytical skills and problem-solving skills
Ability to work independently
Good scripting and programming skills
Styling Skills
Candidates must have a very good Laptop and reside within the Island only.
Benefits of Joining Impero techne Internship
The program is a 1-year internship and 3 years of work with Imperotechne.
Salary: N20,000 – increasing every 3 months.
Gross Pay Structure from Year 1 to 4 years is N11,140,000
HMO Benefits will commence after 6 months of confirmation.
Loyalty Bonus of 1,000,000 giving to you at the end of year 3
Pension commences in year 2
The company will remit your tax for the next two years.
The company supports continuous improvement, therefore will provide Books, Udemy, Pluralsight, and LinkedIn Learning Account as well as courses for you to undergo
Salary Paid on Net without deductions.
Gratuity After 25 years of joining the company
Loyalty Bonus of 1,000,000 giving to you at the end of year 4.
Application Closing Date
31st March, 2021.
How to Apply
Interested and qualified candidates should send their CV to: careers@imperotechne.com using the Job Title as the subject of the email.

Note
Be professional when sending them as any uncertainties are an automatic disqualification.
Candidates must have a very good Laptop and reside within the Island only.