Vacancy for Operations Manager at Triumph Power and Gas Systems Limited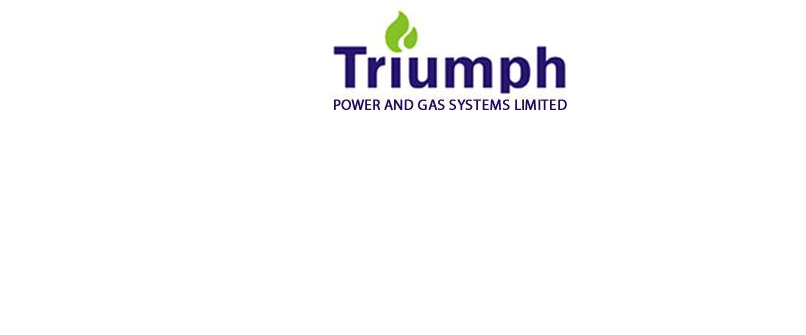 Triumph Power and Gas Systems Limited is recruiting to fill the position of: Operations Manager. The position is located in Lagos State. Interested candidates should possess a First Degree in Engineering or other related discipline / Master's degree in Engineering, Business Administration or other related discipline with a minimum of 8 years work experience.
TRENDING NOW
Triumph Power and Gas Systems Limited is an energy service company whose range of services cut across
diverse areas of power, oil & gas and the industrial sector. Our head office is in Lagos, Nigeria and we have alliances withOriginal Equipment Manufacturers globally. We employ an innovative approach to our operations, to deliver value creating solutions to our customer's business.
We are recruiting to fill the position below:
Job Title: Operations Manager
Location: Lagos
Employment Type: Full-time
Reports to: General Manager
Supervises: Operations Engineer, Operations Supervisor, Field Service Reps.
Job Summary
The Operations Manager is responsible for the overall direction and management of service projects through designated project teams, ensuring consistency with established processes, efficiency across projects and customer satisfaction.
The Operations Manager strives to standardize and introduce agility and economies of repetition in the execution of projects.
The Operations Manager will have the direct responsibility for project site operations and execution (site management, repairs, maintenance, overhauls, installation and commissioning) from the proposal phase through to customer acceptance.
This role involves coaching, mentoring and guiding the operations team members to the successful completion of the companies' committed projects.
Duties & Responsibilities
Provide direction and support for the operations team and manage execution at site covering O&M contract obligations including staffing, inventory management, statutory requirements, employee performance management, site safety, contractor performance, interface with clients
Manage projects directly and in doing so: define and track project scope, goals, schedule, budgets, risks and deliverables that support business goals in collaboration with senior management and stakeholders.
Plan and develop a team to meet current and future manpower requirements considering business objectives, fulfilling contractual obligations and customer satisfaction.
Ensure the Operations department business financials for the company is met
Maintain and improve planned and executed margins for service projects, maintenance agreements and Time & Material agreements.
Provide technical and operational support for the sales teams, including proper pricing and scope-of-work definition for service project opportunities.
Develop best practices and tools for project execution and management
Develop best practices for maintenance and equipment maintenance optimization
Ensure team meets HSE requirements and that project complies with required policies
Responsible for development of service tender packages, vendor bid evaluation, and recommending contract awards as appropriate.
Coordinate internally and externally all activities for acquiring and executing O&M services contracts
Ensure team member develop goal for personal development on a yearly basis that will impact the department positively.
Set and agree strategic objectives for smart delivery of projects as well as contribution to the overall business objectives
Interface cross-functionally at all levels and departments of the company, including communication with external resources such as OEMs, third party service providers and government agencies
Responsible for enhancing the reputation and relationship of the company with key stakeholders, customers and accounts.
Job & Main Specifications (Education / Knowledge, Skills, Attributes, Experience & Other Required Details)
Education & Experience:
First Degree in Engineering or other related discipline OR
Master's degree in Engineering, Business Administration or other related discipline
Relevant professional certification from a recognized body.
Minimum of 8 years' experience in Oil & Gas and Power sector
Minimum of 5 years experience in Field Operation and Technical Supervision role
3 – 4 years Leadership experience with demonstrable skills and success
Exposure to operations of rotating equipments (compressors, pumps, turbines, generators etc.)
Worked across diverse cultures and geographies advantageous.
Business acumen to develop new ideas / initiatives for business growth.
Knowledge:
Engineering
Operations Management
Project Management
Business Development
Finance and Budgeting
Safety Management
Quality Management
Vendor Management.
Skills / Physical Competencies:
Project Management
Diversity Management
Good Communication skills
Forecasting
Scheduling
Negotiation skills
Knowledge of market
Report writing skills.
Interpersonal skills
Leadership & Management skills.
Behavioural Competencies:
Integrity
Fairness
Consistent
Resilient
Independent
Adaptable
Emotional Intelligence.
Quality / Technical Competencies:
Data Management and Analysis
Computer and Information technology appreciation
Technical skill.
Application Closing Date
30th June, 2021.
How to Apply
Interested and qualified candidates should:
Click here to apply online