Apply for FUOYE Recruitment 2021, Careers & Job Vacancies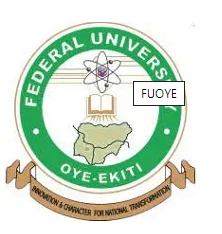 Apply for FUOYE Recruitment 2021, Careers & Job Vacancies. These Federal University Oye-Ekiti Jobs Recruitment is open till deadline. The Federal University Oye-Ekiti, Ekiti State, is one of the relatively new Universities established by the Federal Government in 2011 to ameliorate the problem of access to tertiary education in Nigeria, especially in States lacking Federal University presence.
TRENDING NOW
The rationale for establishing the Federal University Oye-Ekiti includes, among others, responsive approach to global academic expectations and excellence; access to quality education, and, to inculcate an attitude of lifelong learning.
Latest FUOYE Recruitment 2021 Positions:
1.) Registrar
Location: Ekiti
Requirements
The candidate for the post shall be visionary and have the ability to provide good leadership; possess a high level of personal integrity; demonstrate transparency in both private and public life; be able to command the respect and loyalty of staff of the University; and, in addition, satisfy the following criteria:
Must possess a good honours Degree in Arts, Humanities, Business Administration, Management or related disciplines from a recognized University. Possession of Master's Degree will be an added advantage;
Must have at least Fifteen (15) years relevant post-qualification experience in administrative activities, most of which must be in the University system or University related institutions;
Should not be older than sixty (60) years upon appointment;
Must be ready to implement the vision of the University;
Must be a highly commendable person both in character and quality of service, with clear physical or documentary evidences;
Must be focused and innovative, computer literate, and must have a good working understanding of communication by internet;vii. Be in excellent physical and mental health; and
Must be a member of relevant professional bodies, e.g. NIM, ANUPA, CIA, etc.
Salary
The salary and conditions of service for the Registrar shall be as obtainable in the Federal Universities in Nigeria.
Application Closing Date
16th December, 2021.
Method of Application
Interested and qualified candidates are required to submit Twenty (20) hard copies of their Application, Curriculum Vitae and photocopies of their credentials. The Curriculum Vitae should highlight the following in the order indicated below:
Full Name (Surname First in Capital Letters)
Date of Birth
Place of Birth
Marital Status
Number and Ages of Children
Email Address
Telephone Number(s)
Postal Address
Permanent Home Address
Nationality
State of Origin and LGA
Schools Attended and Qualifications Obtained (with Dates)
Current Employment and Position(s) Held (with Date(s))
Previous Employment(s) / Position(s) (with Date(s))
Membership of Professional Bodies
Names and Addresses of Three (3) Referees
Hard Copies of the application (20 copies) should be submitted under confidential cover in a sealed envelope marked "Post of Registrar" to:
The Vice-Chancellor,
Federal University Oye-Ekiti,
P.M. B. 373 Oye-Ekiti,
Ekiti State.
A Soft Copy of the Application (with the Curriculum Vitae and Credentials as attachment) should be emailed to: vc@fuoye.edu.ng in addition to the hard copies submitted.