Apply for Manager, Supply Chain Governance at Chemonics International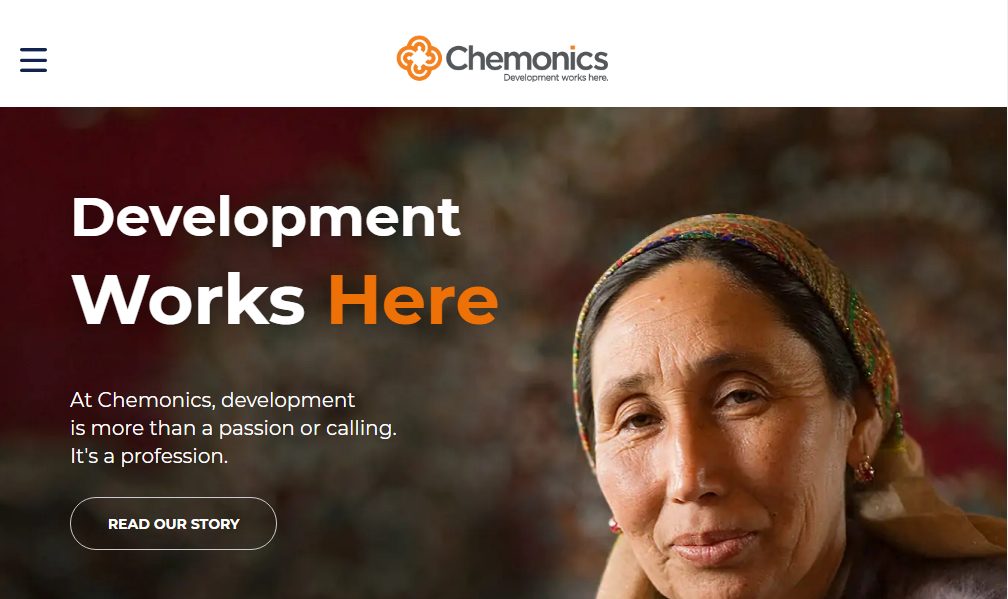 Chemonics International – We're one of the world's leading partners in international development, because where Chemonics works, development works. From our founding in 1975, we have worked in more than 150 countries to help our clients, partners and beneficiaries take on the world's toughest challenges. Today, we re-imagine global supply chains to deliver essential medicines to the right place at the right time. Our global network of more than 4,000 specialists share an unwavering resolve to work better, driven by a conviction that the world must be better.
We are recruiting to fill the position below:
TRENDING NOW
Job Title: Manager, Supply Chain Governance
Location: State Base (Abuja, Nigeria with travels to Bauchi, Kebbi and Sokoto)
Overview
This scope of work (SOW) sets forth the services to be provided by the Manager, Supply Chain Governance to SAII Associates Ltd/Gte, an associate company of Chemonics International Inc. in the implementation of the USAID Global Health Supply Chain – Procurement and Supply Management (GHSC-PSM) in Nigeria.
Background
The purpose of the USAID Global Health Supply Chain Program–Procurement and Supply Management single award IDIQ contract is to ensure uninterrupted supplies of health commodities to prevent suffering, save lives, and create a brighter future for families around the world. The IDIQ has four task orders that directly support the U.S. President's Emergency Plan for AIDS Relief (PEPFAR), the President's Malaria Initiative (PMI), USAID's family planning and reproductive health program, and USAID's Maternal, Newborn, and Child Health (MNCH) program. GHSC-PSM provides health commodity procurement services and systems strengthening technical assistance that address all elements of a comprehensive supply chain. All four task orders are implemented in Nigeria.
Since 2018, GHSC-PSM has worked in three states; Bauchi, Kebbi and Sokoto to strengthen access to medicines through the establishment or strengthening of state Drug Revolving Fund (DRF) Schemes and MNCH commodity logistics systems. As GHSC-PSM moves states towards establishing sustainable supply chains, this support has expanded to include broader supply chain systems strengthening to the supported states for improved financial and programmatic sustainability.
PSM seeks a Manager to provide cross cutting technical assistance for state-level institutionalization of requisite supply management capabilities and establishment of mechanisms related to the governance, administration/operations, financial management and other areas in target states.
Principal Duties and Responsibilities (Essential Functions)
With the states, supports new and existing drug management agencies with talent management processes including human resources development, organizational assessment, succession planning, organizational development, program evaluation and diversity & inclusion initiatives.
With PSM teams, support drug management agencies to design, develop and implement high-quality supply chain strengthening approaches particularly those related to planning, procurement, vendor & contract management, data management, warehousing and distribution, human resource management and financial management.
Support ongoing strategic supply chain capacity building efforts in support of central DRF operations.
Support ongoing stakeholder engagement efforts in both public and private sector at national and state level to strengthen supply chain systems in supported states
Contribute to the development of RMNCH (Task Orders 3 and 4) activities in GHSC-PSM workplans and budgets for all fiscal years through the lifespan of the project aligned with the Family Planning and MNCH program description.
Participate in relevant technical working groups at national and in targeted states
Coordinate with the MIS and M&E teams to routinely monitor and analyze performance of supply chain strengthening activities. Ensure trends, progress and challenges are synthesized for improved decision making
Work closely with other task order team members to ensure cross-cutting systems strengthening activities are delivered seamlessly to drug management agencies at the state level.
Support the Director RMNCH to monitor and coordinate the activities of the relevant field staff, implementing partner (s) and consultants in the USAID targeted states.
Fosters and demonstrates a workplace inclusive of creating opportunity, serving others, building trust, innovation, and exceeding expectations.
Performs other duties as required.
Job Qualifications and Skills
University degree in Pharmacy, Business Management or other relevant fields.
Advanced certificate in procurement and supply management, health systems strengthening, or health financing is an added advantage
Minimum of 5 years of experience providing technical assistance on supply chain operations particularly procurement, financial management and human resources
Previous professional experience with international donor programs required.
In depth knowledge of the supply chain environment in Nigeria
Ability to work effectively and harmoniously with other project staff, other donors, consultants, the Ministry of Health, international organizations, and other stakeholders as relevant.
Computer literacy with demonstrated use of word processing, database and presentation software (Word, Excel, Power Point).
Excellent organizational and time management skills and strong attention to detail.
Results-oriented professional capable of achieving targets and goals set in cooperation with the client, counterparts, and stakeholders.
Prior management and supervision experience preferred.
Ability to contribute to capacity-building efforts and work with colleagues in diverse cultures.
Ability to work independently and to manage various projects daily with minimal supervision
Excellent writing and communications skills in English required.
Supervision:
The Manager Supply Chain Strengthening will report directly to the Director Reproductive, Maternal, Newborn and Child Health (RMNCH) or designee.
Working Conditions / Duration of Assignment:
This is a long-term position for the life of the project based in Abuja, Nigeria with travels to Bauchi, Kebbi and Sokoto states, and potentially other areas of Nigeria as needed.
How to Apply
Interested and qualified candidates should:
Click here to apply online