Apply For Nigeria Young Farmers Network Volunteer Program 2021/2022.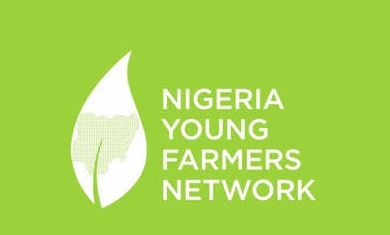 Use the Search Button below for more details.
Apply For Nigeria Young Farmers Network Volunteer Program 2021/2022: The Nigeria Young Farmers Network, NYFN is a strong and vibrant community of partners who through their strategic engagements, investments, and influence, foster shared prosperity in Nigeria.
TRENDING NOW
"The NYFN primarily seeks to build and continuously develop a learning community for young Nigerians and social investors through educational programs and match-making services, so as to inform and enhance the development impact of their activities in Agribusiness. The Nigeria Young Farmers Network (NYFN) was founded in 2014 and it brings together a diverse range of people who are united by their passion for progression and commitment to achieve inclusive and sustainable economic development through Agriculture"
Job Description
Whether working as an individual or in a group, volunteering brings tremendous impact that goes far beyond the mission of the organization; every person who chooses to volunteer experiences benefits in numerous ways.
Benefits Includes:
Boosting your resume:
People love to work with good people! Volunteer experience may boost your chances of landing a job or getting into your preferred college/University outside Nigeria.
Making a difference and contributing your quota towards food security
Learning new skills:
Work done at volunteer organizations often differs greatly from work done in private businesses. You have a chance to learn various skills ranging from communication to web design to digital marketing, finance and others.
Building a Network:
Volunteering is an excellent way to build team spirit, foster relationships among group members, or network
Available Departments:
Legal
Project Management
Research & Innovation
Fundraising & Grants
Training & Capacity Development
Motion Graphics
ICT and Database Management
Graphics Design
Admin
Human Resources
Helpdesk and Membership support
Extension services
Security
Copywriting
Digital media
How to Apply
Closing Date for the Application: July 31, 2021.