Apply For Sahel Consulting Agriculture & Nutrition Limited (SCANL)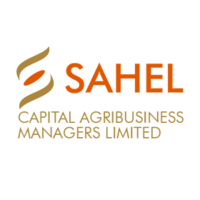 Are you a graduate seeking for a job, you can apply in the following job vacancy that is ongoing now online and partner with the organisation.
Sahel Consulting Agriculture & Nutrition Limited (SCANL) is a leading management consulting firm focused on the agricultural and nutrition sectors in Africa. We partner with government agencies, private sector companies and leading international development organizations to conduct research, analyze policies, develop strategies and implement programs that promote sustainable food security and improved nutrition. We have worked on a variety of projects across West Africa, including in Benin, Burkina Faso, Ghana, Mali, Nigeria, and Senegal.
Program Finance Manager
Job Type:           

Full Time  

Qualification:   

MBA/MSc/MA  

Experience:       

8 years

Location:           

Abuja

Job Field:           

Finance/ Accounting / Audit  
Travel: Limited travel across project States in Nigeria

About the Program
Sahel, in collaboration with other partners, seeks to catalyze the local dairy sector in Nigeria in an inclusive way through a program that will improve the livelihoods, productivity, nutrition, and empowerment of smallholder female dairy farmers and the communities in which they live. If approved, the program will span 5 years and will:
Advocate for an enabling environment for local sourcing through engagements with the government and relevant private sector stakeholders.
Increase demand for locally sourced milk through partnerships with dairy processors currently or interested in sourcing locally.
Improve smallholder dairy farmers' productivity by increasing their access to technical support services and appropriate inputs.
Empower women dairy farmers and enable them to improve their livelihoods and that of their households.
Improve nutrition outcomes among smallholder dairy households through innovations in food systems.
Duties and Responsibilities
The Finance Manager's primary responsibilities are outlined below. The Finance Manager is however expected to perform any tasks that are necessary within the context of the evolving needs of the program.
Financial Management & Oversight: Establish and maintain sound and transparent accounting and fiscal control procedures for internal operations and sub-award and contracts. Ensure compliance of financial and operations systems with Sahel policies and procedures, donor rules and regulation, terms and conditions, award requirements, and the laws of the Government of Nigeria (including PAYE, VAT, Withholding Tax, Pension, and NHF).    
Budgeting: Lead the program annual budget development process that includes managing the annual work plan, life-of-project and activity budgets and ensuring compliance of program expenditures with approved budgets; ensure the consistency, inclusion and accuracy of costs and compliance with agreed policy and practices, and work with staff in developing budgets for technical activities as necessary. Revise overall and sub-budgets as needed throughout the work plan year·    
Cash Flow Management: Manage the program's cash flow and prepare cash flow forecasts on a regular basis. Maintain complete and accurate supporting documentation for all financial transactions·  
Reporting:Compute key business metrics and provide weekly, monthly and quarterly reports to management; create additional analyses and reports as requested. Prepare and submit periodic financial and accrual reports to the funding partners as required by the contract. Contribute to the development of high-quality work plans, quarterly and annual reports, financial reports, and any other reports required by the donor.
Grant Management: Oversee the administration of all grants, leases, contracts, and other financial obligations.
Compliance and Risk Management: Ensure that strong internal control systems are in place. Actively monitor all systems and ensure that staff act in full compliance with the terms and conditions of contract/award and donor requirements, local laws, and Sahel policies and standard operating procedures. Assist the Chief of Party to conduct regular and thorough operational risk assessments in country, and monitor success of risk mitigation and risk control activities. Coordinate execution of financial reviews or audits and ensure timely follow up to review or audit conclusions and recommendations in close collaboration with the project team. 
Administration: Supervise other program-based finance and accounting staff. Ensure appropriate segregation of duties in all procurement and payment activities from initiation to final payment.Handle the acquisition of capital assets and ensure they are properly recorded, amortized, and disposed of as appropriate.
Minimum Required Skills & Experience
Professional Qualification: Master's Degree in Accounting, Finance, Economics, Business Administration or related field is strongly preferred;
8+ years of relevant experience in administrative and financial management, including overseeing the finance and operations of equally large and complex project
Recognized professional certification in Accounting such as ACA, CPA etc. 
Technical Expertise: Knowledge in generally-accepted accounting, budgeting and fiscal control principles.
Experience with preparing financial reports for development partners
Relevant skills in automated accounting software systems and database spreadsheet
Experience in tax and audit preparation according to Nigerian laws
Experience building capacity in financial management of, and demonstrated ability to create and maintain effective working relations with partner organizations
Communication & Interpersonal Skills:
Ability to translate complex financial concepts to individuals at all levels including finance and non-finance managers and team members. Fluency in the English language, and excellent writing and presentation skills
Personal Characteristics and Other Requirements:
Excellent judgement.
Ability to understand current issues quickly and make wise decisions
Ability to work under pressure, plan personal workload effectively and delegate
Proficiency in Microsoft Office suite, including Word, Excel, PowerPoint, and Outlook
METHOD OF APPLICATION:
Applicant are visit the following website: acfinternational.applytojob.com
Fill the following on the website
Click on the summit button
A confirmation Email alert will sent He/ She mail box.
Application Portal for N-Power Batch "A" & "B" Beneficiary Transition Database – Apply Now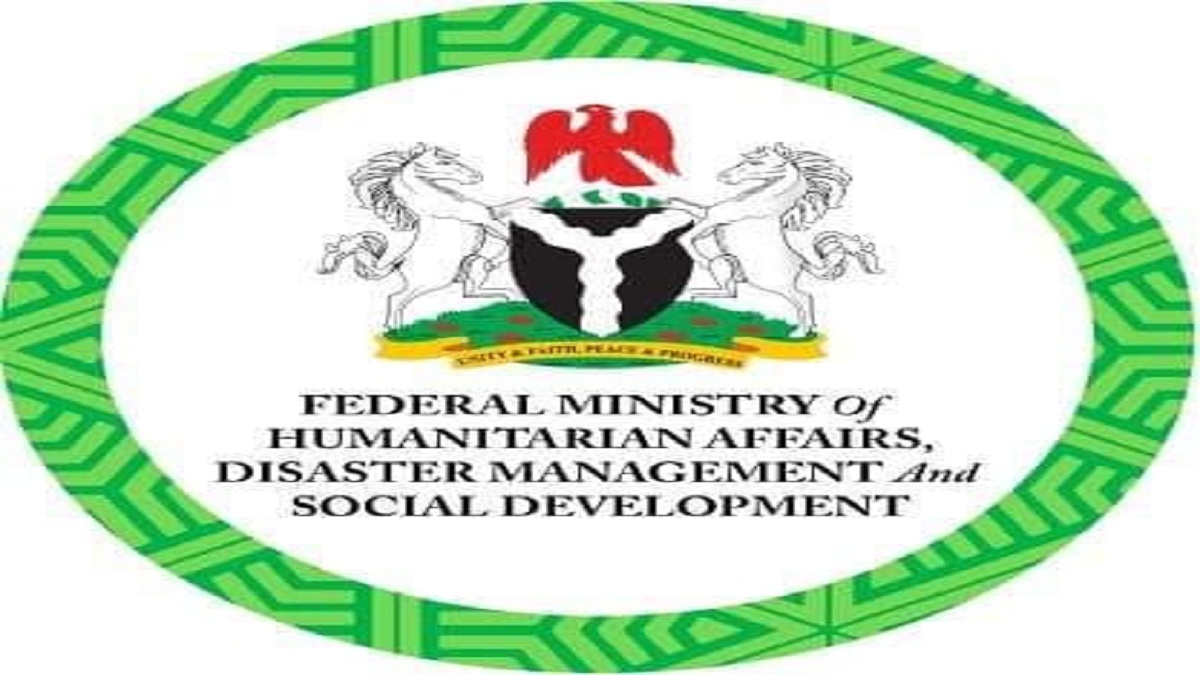 This is to inform the general public that Nasarawa State N-Power Implementing Office has made some important updates to the new Website specifically designed for the Exiting N-Power Batch A and B beneficiaries in the state, in line with the latest Template received from the Federal Ministry of Humanitarian Affairs, Disaster Management and Social Development for the Transitioning opportunities into Government Entrepreneurship programmes being deliberated by the Federal Government of Nigeria.
Download Npower Transitioning Past Questiona and answers Here
Consequently, it is expected that all Exiting Batch A and B in Nasarawa State who are interested in the Transitioning opportunities by the Federal Government of Nigeria to visit our Website with this link- https://nasarawastatesip.com/npower-beneficiary/ using their Smartphones/Computers or visit the nearest Cafe close to them to update their information which includes the following;
i. N-Power ID ( ie the Unique Identification number found on your NPower Profile Page eg NPVN/NA/2016/XXX).
ii. Are you currently Employed(YES/NO).
iii. Do you want to participate in the Transition opportunities (YES/NO).
This exercise has a limited time frame beginning from Friday 28th August 2020 to Saturday 29th August 2020, closing time 2:pm. All interested beneficiaries in Nasarawa State are encouraged to update their bio-data on our website https://nasarawastatesip.com/npower-beneficiary/ on or before the deadline to avoid being excluded from the Transition plans by the Federal Government of Nigeria.
On this note the general public is requested to give this Announcement the attention and seriousness it deserves, please.
N-Power stipends: FG approves payment to exited beneficiaries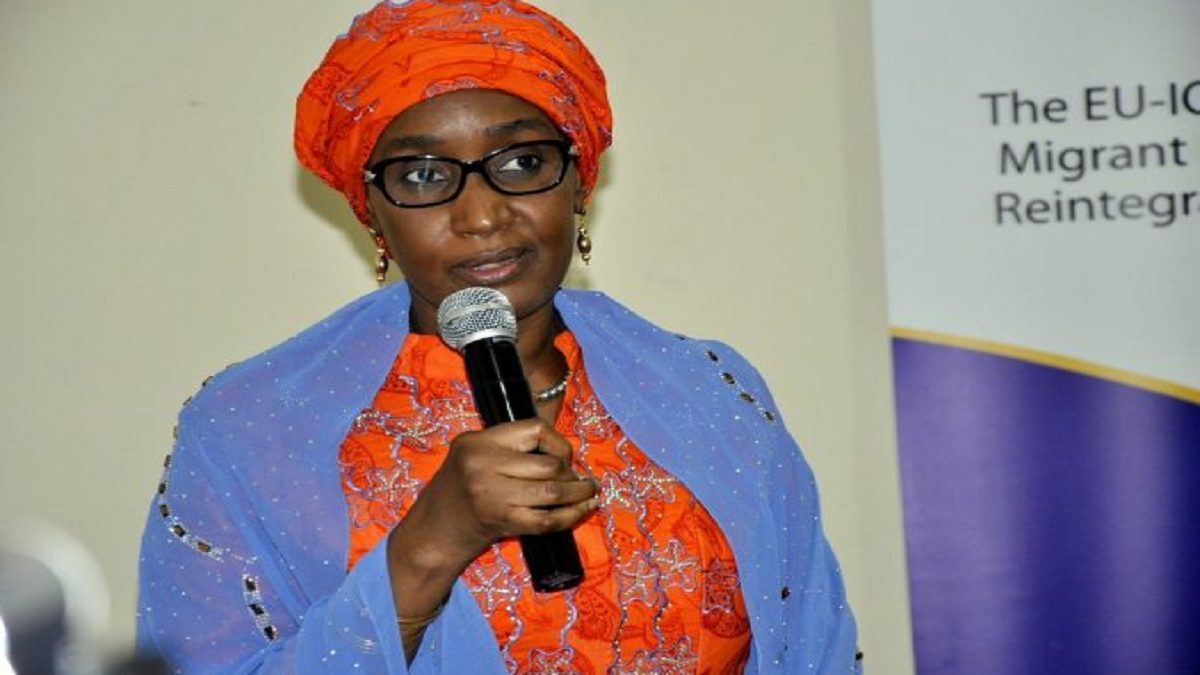 THE Minister of Humanitarian Affairs, Disaster Management and Social Development, Sadiya Umar Farouq has approved the payment of stipends to the exited N-Power beneficiaries.
A statement Thursday, by Nneka Ikem Anibeze, the minister's Special Assistant on Media, quoted her as saying the "approval has been given for the payment of the outstanding stipends for the exited N-Power Batches A and B beneficiaries."
"The approval for payments for up to the month of June 2020 for the two (2) Batches has already been forwarded to the office of the Accountant General of the Federation (AGF) for final checks and payments.
"The only outstanding approval waiting to be forwarded to Accountant-General's Office is for the payment of July Stipends for batch B beneficiaries," the statement said.
It read further: "The Ministry, however, noted that about 14,000 beneficiaries that were omitted by the AGF's Office during the payment from March to June 2020 could be among those rejected by the GIPMIS payment platform due to discrepancies identified with their accounts as conveyed to the ministry by the AGF's office.
Read Also: Download Npower Shortlisted Names 2020 PDF
"According to the report from the AGF's office, any beneficiary receiving payment from other government payment platforms will be rejected by the Government Integrated Financial Management System (GIPMIS). Hence their payment will be withheld.
"The FMHADMSD has requested for details of those affected and the reasons for their rejection from AGF's Office and has promised to communicate that to the affected beneficiaries. However, if the rejection was done in error, those affected should be rest assured that they will be paid all that is due to them as soon as the error is rectified by the AGF's office.
"The Minister also explained that the Batches A & B N-Power beneficiaries knew from the beginning as they were informed that the programme is for 24 months. Furthermore, the non-dis-engagement of Batch A beneficiaries after 24 months was done out of exigencies of the time.
" Therefore, exiting Batches, A & B after 40 and 24 months respectively is in line with the conditions stipulated at the time of their enrolment. This is corroborated by the fact that when the N-Power programme was transferred to the ministry late last year, there was no plan for either automatic employment into public service or private sector or for transition to entrepreneurship put in place for them before the take over by the Ministry.
"Despite this, the exited beneficiaries are advised to exercise more patience and await the result of the efforts being made by the Honorable Minister who is currently engaging various MDAs including the CBN and the Federal Ministry of Agriculture and Rural Development to ensure that the eligible exited beneficiaries are transited to government progammes or even employment where available.
"In this regard, "we have directed Focal Persons of NSIPs in all the states to submit an updated list and details of the exited N-Power beneficiaries that are interested in participating in the transition plans of the ministry" the Honourable Minister stated.
"While continuing, the Honourable Minister added that the incoming Batch C beneficiaries will clearly know the details of their terms of enrollment and exit at the time of entry into the programme to avoid what happened in the case of Batches A & B.
Furthermore, adequate plan will be made well ahead of their time of exiting the program to avoid what happened presently.
"The Honourable Minister concluded that the candidates seeking enrollment into batch C will be scrutinized and selected on merit.
"The ministry will follow a transparent process for selecting the qualified beneficiaries out of the 5,000,000 (five million) who applied".
"The N-power programme is designed to assist young Nigerians between the ages of 18 to 35 to acquire and develop life-long skills for becoming change-makers in their communities and players in the domestic and global markets and given a stipend of N30,000 monthly."
Fact Check: N-Power released test timetable and screening details for its 2020 recruitment?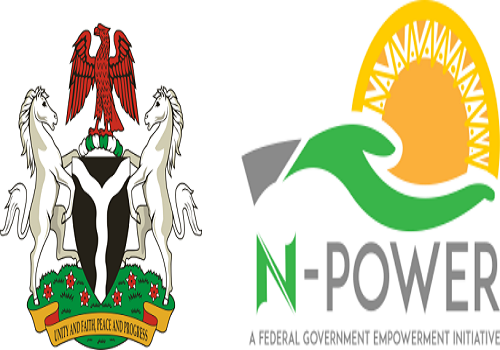 The posts also attach an image displaying the purported dates for the tests for each of the programmes under the N-Power programme will be conducted.
The Npower test website is https://npower.fmhds.gov.ng/test
According to N-Power, the image shared on social media "was the assessment schedule from 2017," according to a statement posted by N-Power on Twitter.
In another brief statement posted by N-Power on Monday, July 6, on Twitter, the scheme's management told applicants to consider any information "making the rounds about an assessment schedule" as fake news.
It also urged applicants to disregard any information that did not originate from its verified channels, that is, social media pages and website.
"Please disregard any information that did not originate from our verified channels.

"Any information making the rounds about an assessment schedule should be considered FAKE NEWS," it posted.
Fact Check: Has N-Power released test timetable and screening details for its 2020 recruitment? 
Meanwhile, Sadiya Farouq, the minister of humanitarian affairs, disaster management and social development, has revealed the number of applicants that have visited the N-Power online portal.
Sadiya disclosed on her Twitter page that just 16 days after opening the portal, not less than 4.48 million persons have indicated interest to be employees on the platform.
The minister added that only 400,000 applicants will be absorbed into the third batch of the National Social Investment Scheme (NSIP) at the end of the recruitment exercise.
On Sunday, July 12, the minister tweeted: "My team and I continue to interface with stakeholders to ensure a successful transition for the @npower_ng.
"It has been 16 days since the portal opened and we have received 4.48 million applications to date.
Also, the Ministry of Humanitarian Affairs, Disaster Management and Social Development have disclosed the number and categories of jobs available to Batch C of the N-Power Programme.
According to a statement issued by the ministry on Friday, July 3, this phase of the scheme will focus on the following areas of human endeavours: N-Teach; N-Health; N-Agro as well as N-Build, N-Creative and N-Tech.
When the test portal finally opened we would update you here, for now, drop your email address to receive the past questions and revise at your own leisure time.