MTN Jobs: Senior Manager CEX Design and Program Management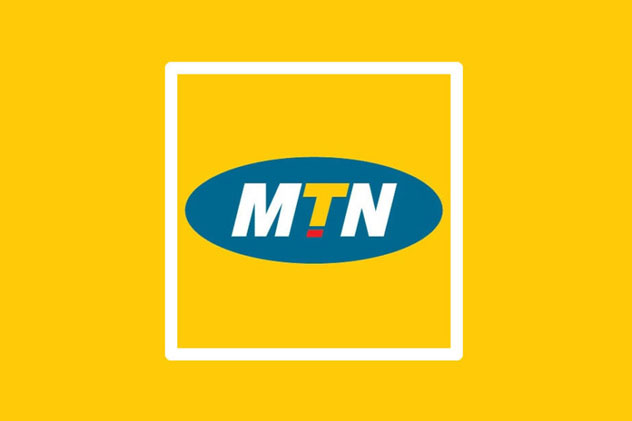 MTN Jobs: Senior Manager CEX Design and Program Management
MTN Job description Drive Customer Experience design & Experience Prototyping across all touch-points and digital portals.
Salary: 30000.00
Salary Currency: NGR
Payroll: MONTH
Date Posted: 2019-06-12T23:40:37+01:00
Expiry Posted: 2019-06-30T00:00
Employment Type : FULL_TIME
Hiring Organization : MTN
Organization URL: https://careers.mtnonline.com/VacancyDetails.aspx?VacancyID=687
Organization Logo: https://searchngr.com/wp-content/uploads/2019/06/MTN.jpg
Location: PostalAddress, Suite Empty Golden Plaza, Ikoyi, Lagos State, 101233, Nigeria
Senior Manager CEX Design and Program Management Senior Manager CEX Design and Program Management
Senior Manager CEX Design and Program Management
Job description
Drive Customer Experience design & Experience Prototyping across all touch-points and digital portals.
Keep track of CE initiatives, follow progress, measure impact as well as implement and drive complex and cross-functional CE projects (managing resources and people) to deliver the required improvements.
Support the Shareholder return strategy by developing and implementing Customer Experience Divisional strategies and processes that are aligned to achieving all elements on the business scorecard. (I.e. Grow Market Share, Grow ICT & Data Revenue, Increase EBITDA margins, Assure Revenue, CAPEX Returns Management and Net Subscriber Additions).
Participate in the review of Business Processes (headcount, process optimization etc), to drive efficiency gains to ensure at least 5% reduction in Divisional budget year-on-year.
Support MTNN CEX Head in the overall development and implementation of Customer experience strategy
Ensure improvement in MTN's overall, Low, medium & high-value segment Net Promoter Score (NPS)
Lead the review, reporting, optimization and industrialization of High Volume Journeys.
Lead the PMO for all CE improvement initiatives
Manage myMTN App & other Customer portals for the delivery of Download, Usage, and Successful transaction targets
Project manage cross-area CE initiatives
Provide input for setting operational targets to other functions derived from the CE targets (Service / Touchpoint target setting & tracking)
Participate in the design of the overall Customer experience strategy for MTNN
Align CEX strategy with Overall Company strategy and the organization's Brand attribute.
Provide CEX support to the Product Development and Innovation team in Marketing ad EB to ensure an excellent customer journey is central to the development of new product URS before development and launch
Lead Customer Experience Prototyping and co-creation with Customers.
Regularly monitor the implementation of the objectives in the strategic plan, and monitor the results.
Translates the strategic direction and business objectives into holistic Customer Experience strategies and actions
Manage stakeholders within and outside both MTN Nigeria and external Vendors.
Continuously seek self-professional development to sharpen skills and capabilities in a versatile and evolving digital landscape.
Coach and mentor the team members to ensure understanding of the objectives and goals of the department, awareness of all related job requirements and accountabilities and leverage human resources career development programs for staff career development.
Identify, evaluate and track the development needs and performance of the team, providing opportunities for staff to build on the company's investment in their training and improve productivity.
Job condition
Normal MTNN working conditions
May be required to work extended hours
Normal MTNN working conditions
May be required to work extended hours
Experience & Training Education
Fluent in English
A first degree in any analytical degree is desirable
Job Experience
9-17 years' work experience which includes:
Extensive experience in the telecoms industry
Experience in Customer Experience design & management.
Project management experience will be required. A project management certification will be an advantage.
Management experience in the marketing mix, strategy development and implementation
Experience working in a global/multinational enterprise (understanding emerging markets advantageous)
Worked across diverse cultures and geographies
Proven track record in developing and measuring successful customer-focused initiatives
Training
Marketing Management and Decision Taking courses
Leadership development programs
Education
Fluent in English
A first degree in any analytical degree is desirable
Experience
9-17 years' work experience which includes:
Extensive experience in the telecoms industry
Experience in Customer Experience design & management.
Project management experience will be required. A project management certification will be an advantage.
Management experience in the marketing mix, strategy development and implementation
Experience working in a global/multinational enterprise (understanding emerging markets advantageous)
Worked across diverse cultures and geographies
Proven track record in developing and measuring successful customer-focused initiatives
Training
Marketing Management and Decision Taking courses
Leadership development programs
Minimum qualification BA, BEd, BSc, BTech or HND
Minimum qualification
BA, BEd, BSc, BTech or HND BA, BEd, BSc, BTech or HND
BA, BEd, BSc, BTech or HND