AYEEN 2020: Registration Form Application (AYEEN 2020)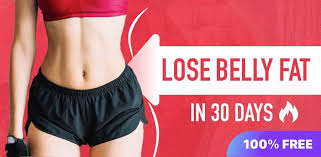 AYEEN 2020 Application for Africa's Young Entrepreneurs Empowerment Nigeria 2020 AYEEN Form Now Open
About Africa's Young Entrepreneurs (A.Y.E)
AYEEN 2020: Africa's Young Entrepreneurs (A.Y.E) is committed to empowering young entrepreneurs across Africa by creating platforms that facilitate intra-trade on the continent.
Use the Link Below to Register for Ayeen 2020
They dedicated to developing the next generation of outstanding African entrepreneurs, who will shape the economies and political landscapes of their home countries.
Take part and get a grant to fund your business or start up a new business with your business idea you  can just be the next winner.
How to apply for AYEEN 2020
Fill an online application form
Follow AYEEN 2020 on social media to receive updates 
Apply for J18 form or submit business plan
Complete J18 form
Submit filled form
Wait for date and venue for the screening 
You will receive instructions through mail for screening processes 
Attend screening 
Wait for the result 
Read Also: JAMB Mock 2019; Questions, What to Expect at CBT
B. Screening dates and centres will be communicated to you 2 weeks before your screening.
C. SEE BELOW FOR A.Y.E ACCREDITED AGENTS FOR BUSINESS PLANS & REGISTRATIONS
Website: www.biztakeoffsolutions.com 
Emails: info[at]biztakeoffsolutions.com or btosnigeria[at]gmail.com
Emails: contact[at]retopltd.ng or retopltd[at]gmail.com
SHINELITE INTEGRATED LIMITED
Email: shineliteintegrated[at]yahoo.com
For more information and previous winners please check the official website for gallery.
Thank you for taking your time to read AYEEN 2020: Application/Registration For AYEEN 2020 – Apply Now, you can help us share this article to your friends and family as well, Also don't forget to subscribe to our daily news letter and like our Facebook page for more interesting stories that concerns .