Canada 2020 – International Entrance Scholarship At University of Calgary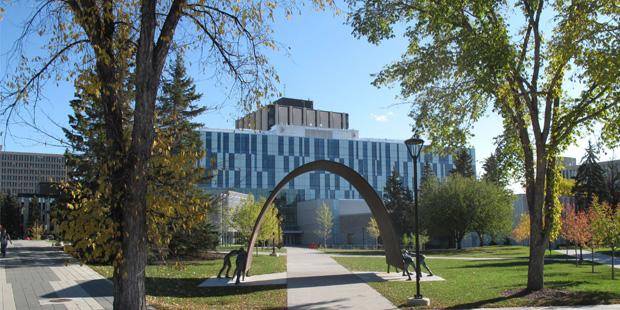 The UCalgary International Entrance Scholarship is a prestigious award that recognizes outstanding accomplishments of an international student beginning their undergraduate studies.
International Entrance Scholarships and Awards valued at $60,000, $15,000 (renewable annually) and $10,000 (non-renewable) are offered to international students entering first year in the Fall Term in any undergraduate degree program
Application Deadline: 1st December 2020
Eligible Countries: International
Type: Undergraduate
Number of Awards: 2
Value of Award: $15,000 (Renewable)
Eligibility:
Applicants must be International students
Applicants must be fluent in English Language
Applicants must have good academic records
Application Process: It is important to go through all application requirements in the Award Webpage before applying.
UK – 2020 Victoria Merit Scholarships At University of Houston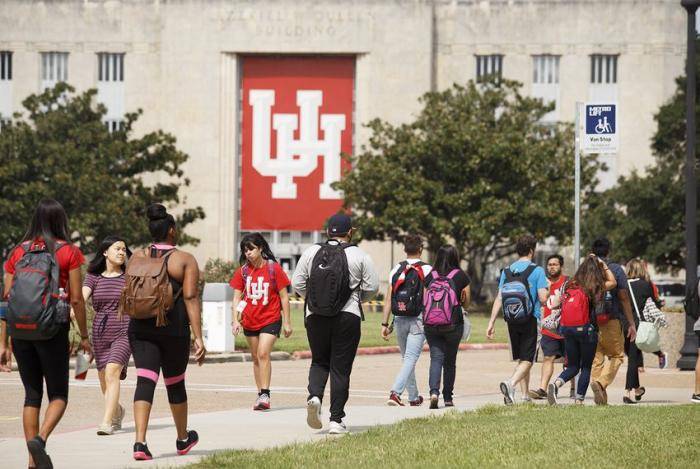 The University of Houston – UK is offering the Victoria Merit Scholarships to individuals who are looking at acquiring a degree program at the Institution.
The award only applies to tuition and fees. All other costs such as housing, meals, transportation, personal expenses, books, supplies, and health insurance are not included in this scholarship. The scholarship award can only be used to study at UHV.
Application Deadlines: Spring semester deadline: 15th November 2020
Eligible Countries: International
Type: Undergraduate and Postgraduate (Masters) taught
Number of Awards: Not specified
Value of Program:$1000 award
Duration of Program: full-time
Eligibility:
Applicants must be registered for a minimum of 12 credits for undergraduate students, 9 credits for graduate students.
Applicants must be Returning/or current students must have two semesters remaining to graduate (semester receiving the scholarship cannot be the final semester)
Applicants must be Returning/Current students must have a cumulative GPA of 2.5 or above for undergraduate students and cumulative GPA of 3.0 or above for graduate students.
Applicants must have a demonstrated record of academic achievement.
Application Process:
Complete BOTH the scholarship application forms


First submit the online UHV General Scholarship Application.
Sign in using your UHV username and password.
Second submit International Student Merit Scholarship Application. Please note, you will need to attach the necessary application requirements. Once you hit submit the application, along with the uploaded attachments will be sent to the International Programs Office automatically.
Both the above mentioned applications MUST be completed in order for your scholarship application to be eligible for review .
Visit The Official Website For More Information
Queen Elizabeth Commonwealth Scholarship At University Of Pretoria 2021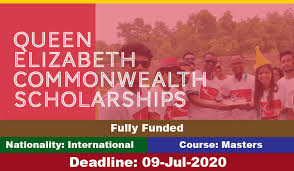 The Queen Elizabeth Commonwealth Scholarships is providing unique opportunities to study for a Master's in leading universities in low and middle-income countries throughout the Commonwealth.
Through a Queen Elizabeth Commonwealth Scholarship you will be supported to develop your knowledge and skills within your academic field, and learn how to apply this so you can create solutions to global challenges.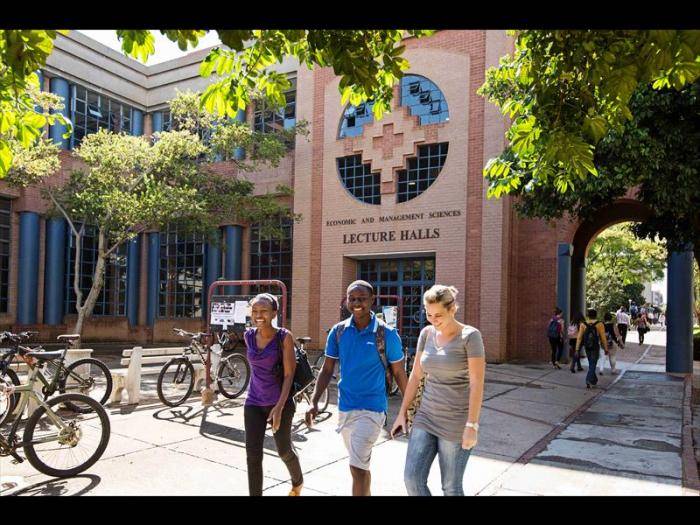 You will also benefit from the following allowances:
Fully-funded tuition fees
Living expenses allowance for duration of award
Return economy flights to host country
One-off arrival allowance
Research support grant
Application Deadline: 9th July 2020
Eligible Countries: Commonwealth Countries
Type: Masters
Number of Awards: Not specified
Duration of Award: 2 years
Eligible Field(s): The University of Pretoria will be hosting awards in the following disciplines:
• Medicine, health and life sciences
• Physical sciences, engineering and mathematics
• Social sciences
• Arts and Humanities
Eligibility:
Applicants must be a citizen of (or hold refugee status in) a Commonwealth country other than the country hosting the award.
Applicants must have completed an undergraduate degree at a 2:1 equivalent level
Applicants must be proficient in English Language
Application Process: Make sure that you have the following documentation to upload to your application:
• High school certificate
• Undergraduate transcript (and graduation certificate)
• Two references – preferably academic
• Scan of passport or national ID card
• Proof of English language ability if English is not your first language
Complete a QECS at the University of Pretoria by completing an online application form.
Submit a separate application to the university for admission to your chosen course – for any queries on the university application process please visit UP's website to find the contact details of the relevant faculty.
Visit The Official Website For More Information
C. Moore Media Future is Female Mentorship Program 2020 for African Tech Female Founders

The program is a Public Relations (PR) and communications mentorship program dedicated exclusively to the business development needs of African Tech female founders.

The Future is Female Mentorship Program will provide the underserved market of African female founders of early-stage start-ups with the PR and communications insights, knowledge, and skills needed to gain more visibility and grow their business. The program is aimed at African women based on the continent or in the Diaspora, and are launching or growing a tech business for African markets or serving Africans in the Diaspora.
C. Moore Media Future is Female Mentorship Program Details.
Ten African female founders will be selected to participate in the inaugural The Future is Female Mentorship Program, and become members of the Class of 2020. The program will take place virtually, and they invite mentees to participate in a group master class hosted on Zoom, followed by three online one hour, one-on-one sessions.
They will align the customized individual sessions with the needs of each mentee and their business development goals. The program is complimentary and led by CMM MD/founder Claudine Moore with participation from CMM team members and corporate partners.
C. Moore Media Future is Female Mentorship Program Eligibility.
They are interested in resilient, resourceful, and savvy female founders with some demonstrated traction in building their tech-enabled business; they require that:
The business is less than two years old.
You are female-founded or have at least one woman who is part of the co-founder team.
Your company is Africa-focused serving African markets or Africans in the Diaspora.
The company is an early-stage start-up (pre-series A investment).
You have a business plan in place.
You have a minimum viable product (MVP)
You have launched your start-up and have initial traction (i.e., money, users, etc.).
C. Moore Media Future is Female Mentorship Program Benefits.
A customized online master class with Claudine Moore MD/Founder, CMM and Adjunct Professor, New York University.
Insights into the fundamentals of PR and communications for Africa-focused start-ups.
Practical examples of how to incorporate storytelling into your communications.
A topline review of The Three T's: Theme, Tone, and Timing of communications and content creation.
Information on how to create an actionable communications campaign.
An overview of media relations with an outline of the differences between the hyper-local, regional and global press.
COVID Communications:  Learn how the media landscape has changed and how this affects your business.
Tips on business relationship development with a cross-section of stakeholders.
Three one hour one-on-one mentoring sessions specific to your business and sector.
How to Apply for C. Moore Media Future is Female Mentorship Program.
If you are a female-founded African start-up, with a fantastic service or product and want to learn how to leverage PR and communications to elevate your growing company this program is for you!