DELSU Direct Entry admission form 2023/2024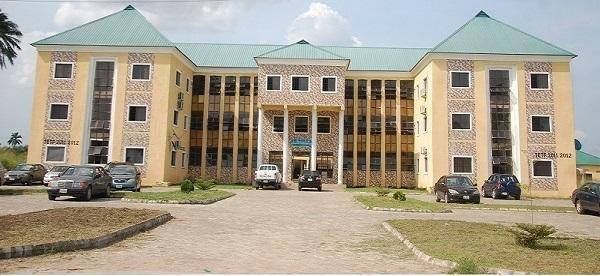 Are you an aspiring student who has chosen Delta State University (DELSU) Abraka as your first choice of university in the 2023/2024 Joint Admissions and Matriculation Board (JAMB) examination? If so, we have exciting news for you!
DELSU is now accepting applications for its Direct Entry admission for the upcoming academic year. In this blog post, we'll walk you through all the essential details you need to know to kickstart your journey toward higher education.
TRENDING NOW
Application Timeline:
Application Start Date: Monday, 4th September, 2023
Application Deadline: Friday, 15th September, 2023, at 6:00 p.m.
Screening Exercise Details:
Candidates who apply will receive communication regarding the date and time for the screening exercise in due course. To make sure you're well-prepared, let's go through the application procedure step by step.
Application Procedure:
Step 1: Visit the official DELSU portal by going to http://portal.delsu.edu.ng.
Step 2: On the portal, click on the "Apply for Admission" option.
Step 3: Click on "Start" to initiate the application process.
Step 4: Select "Screening exercise" from the available options.
Step 5: Click on "Apply" to begin filling out the application form.
Step 6: You will need to provide your valid JAMB Registration Number during the application process.
Step 7: To ensure you receive important updates, enter a valid mobile phone number and email address. These contact details will be used to communicate the date and venue of the screening test.
Step 8: Carefully fill out the application form with accurate information.
Step 9: To complete your application, make a payment of N2,000 instantly.
Step 10: After payment, return to portal.delsu.edu.ng to finalize your form and submit your application.
This application process provides a straightforward way for Direct Entry candidates to apply for admission to DELSU. Make sure to double-check all the information you provide to avoid any potential issues during the screening process.
Remember, education is a powerful tool that can unlock countless opportunities, and choosing DELSU as your academic home is a fantastic step towards your future success. So, if you're ready to embark on your educational journey, don't miss this opportunity to apply for the 2023/2024 Direct Entry admission at Delta State University (DELSU) Abraka.
Stay tuned for updates on the screening exercise date and best of luck with your application.