Federal Ministry of Youths and Sports Development (FMYSD) Digital Youth Nigeria – How to Apply for this Programme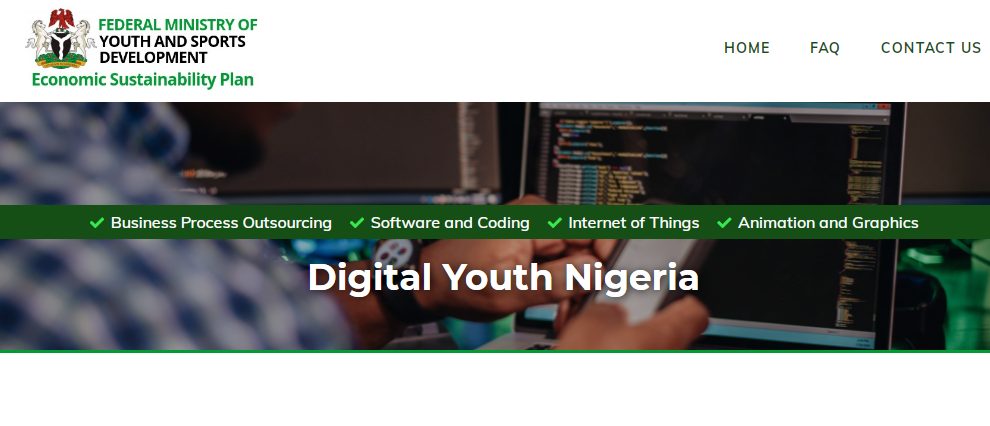 The Digital Youth Nigeria programme is an initiative of the Federal Ministry of Youths and Sports Development. This programme is designed to avail eligible Nigerian youths that will participate in standard training sessions to learn several global digital roles, including Business Process Outsourcing skills, Software and Coding skills, Animation/Graphics skills and Internet of Things/IT Hardware skills.
Visit the official site to apply for this programme https://fmysd-esp.com/digital-youth/
TRENDING NOW
These highly practical skill-sets will develop their abilities to handle jobs which have a need for the outsourcing of specific digital services.
This programme is designed to support 1,600 youths successfully screened from across the six geopolitical zones including Lagos and the Federal Capital Territory through fully paid in-person and virtual training sessions.
This will be combined with hardware and software starter packs to position the participants as standby agents who are fully equipped, and technically capable of functioning in such roles in the nearest future.
Eligibility
Participants must be Nigerian citizens between the ages of 18 to 35 years.
Must possess a valid government-issued means of identification
Be willing to undertake some travel (for practical sessions) if selected
Minimum level of education required is O'Level (WASSCE/NECO/NABTEB)
You are welcome!