Apply For Fishbowl Writing Challenge And Win $50,000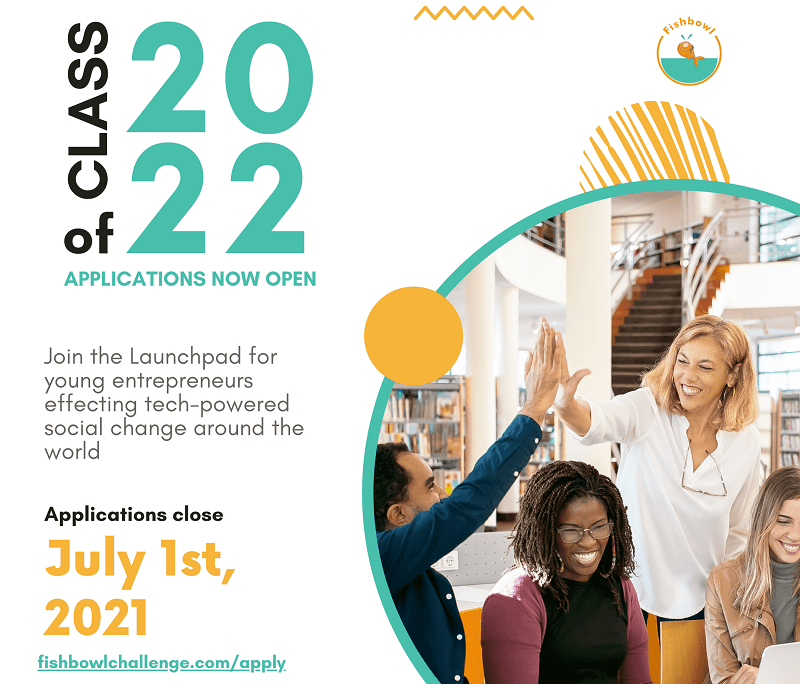 Use the Search Button below for more details.
Fishbowl Writing Challenge And Win $50,000
Are you ready to contribute your skills, talent, and passion for social good? Join our 6-month intensive program and work on world-changing solutions in an international team!
The Fishbowl Challenge brings together a select group of college students across the world to build tech-powered social ventures that address problems in Healthcare, Agriculture, Education Technology, Economic Empowerment, and Renewable Energy & Sustainability.
For 6 months, teams from around the world compete to win up to $50,000 in seed funding, receiving guidance from industry-leading mentors and judges along the way.
WORTH
Successful ventures can win up to $50,000 in equity-free pre-seed funding.
ELIGIBILITY
The Fishbowl Challenge is open to undergraduate and postgraduate students enrolled in a university/college, and those who have accepted admission into a university/college as of September 1, 2021.
Applicants from all around the world are welcome and encouraged to apply.
Applicants must be comfortable conversing in English, as it will serve as the primary language of communication during the competition.
A recommendation will be required for each applicant. Applicants must submit the name and contact details of a recommender (no friends/family, but professional recommendations from school, work, or other projects are welcome).
DEADLINE: July 1 2021
To apply and for more information visit here