How To Fix FRSC Recruitment Passport Issues Upload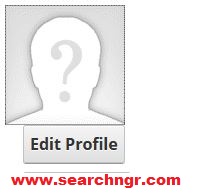 Use the Search Button below for more details.
Fix FRSC Recruitment passport issues: This is no longer news that the Federal Road Safety Corps FRSC has commenced it recruitment for 2021.
TRENDING NOW
If you are finding it difficult to upload passport at the FRSC portal after successfully providing the relevant information in the required box, then this article is for you.
In this post, we have come up with solution on how to Fix FRSC Recruitment passport issues in the FRSC Application Portal.
However, to complete your application, you must follow the entire step from the registration to the submission.
Requirement for Federal Road Safety Recruitment 2021
An email address
Basic information
Next of kin information
Academic History
Work experience
Referee
Passport uploading. And
Questionnaire
Review
Furthermore, you can't skip any of the section without filling the box required. In other word, each section must be filled one after the other before moving to the next section.
How to Fix FRSC Recruitment Passport
Follow this steps listed below to successfully upload your passport at the FRSC Portal
Make sure your passport size is not less than 20kb and not more than 50kb
Make sure your passport should have a real passport size shape.
Make sure that your network browser is very strong
If all these solution to upload passport are met and the issues keep persisting, keep trying it might be from the portal serve.