How Can I Monetize My Twitter With Ticketed Space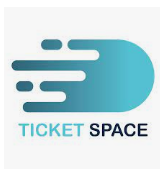 Are you looking for a possible platform to start making money? Do you know that you can start making money with Twitter account using the new twitter monetization tool? Furthermore, if you're asking How Can I Monetize My Twitter? then this article will guide you on how to monetize your twitter account.
TRENDING NOW
Ticked Space
Ticket space help and support tiwtter creators for their time and effort in hosting, speaking and moderating the public conversation. Now with this ticket space, creators can earn some shared revenue from ticket purchased from twitter.
How do creator start ticket space
To begin, creator need to meet up with the minimum eligibility to submit an application. Once you are eligible for monetisation, follow this simple steps below:
From the sidebar, you will go to monetisation > Ticket Space.
That is where you can learn more about Ticket Spaces, then you will have to check to see if you are eligible before you submit an application.
For more information visit https://help.twitter.com/en/using-twitter/spaces-ticketed